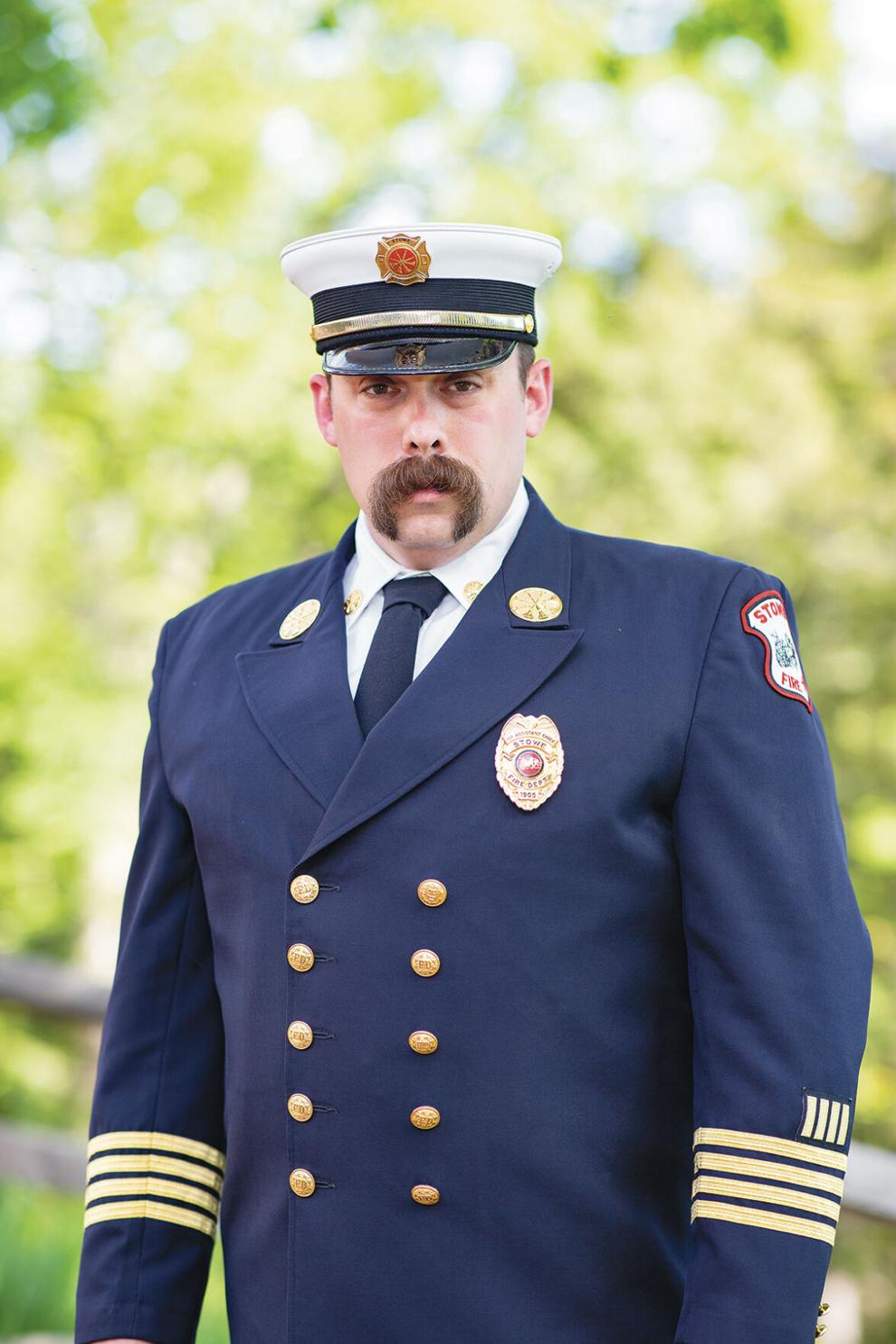 Stowe's fire department chief has been suspended amid a criminal investigation into his alleged actions as a police officer.
Town manager Charles Safford placed Kyle Walker on paid administrative leave Tuesday, Jan. 12.
Details on the criminal investigation against Walker are murky, but it is being conducted by Vermont State Police and was initiated by Walker's boss at Stowe Police Department, police chief Don Hull, according to state police public information officer Adam Silverman.
"At the request of the Stowe police chief, the Vermont State Police was asked to investigate allegations made against the Stowe fire chief. The alleged incidents occurred several years ago while the fire chief was employed as a part-time Stowe police officer. The criminal investigation is ongoing at this time, and no further information is available," Silverman wrote in an email Tuesday.
Safford said assistant fire chief Scott Reeves has been named acting chief while the investigation proceeds.
"I asked Kyle, as a matter of caution, to voluntarily turn in his gun and badge, which he did," Safford said. "And, I asked him to stay away from any parties that might have something against him."
Walker declined to comment Tuesday.
Silverman said Hull's request was made on Jan. 8, which is when Safford was also first informed of the investigation.
Hull this week said Walker was made a part-time officer when he was hired as Stowe's first paid full-time fire chief in July 2019. He is also on administrative leave from that position. Prior to becoming fire chief, Walker had been a full-time police officer.
Hull declined to provide any details of the investigation.
"State police is doing the investigation, and that's all I'm going to say about it at this point," he said.
Lamoille County State's Attorney Todd Shove said nothing regarding the investigation has come across his desk.
He said he had heard of allegations against Walker, but not the details.
Walker, who grew up in Stowe — and still lives here — is also the town's emergency management director and its health officer.
Safford said that while Walker is on leave town planner Tom Jackman will take over the role of health officer, and Hull will act as emergency management director.
Walker was first hired as a full-time Stowe police officer when he was 26 years old, in February 2008, after five years at Lamoille County Sheriff's Department. He started as a volunteer with Stowe Fire Department as a teenager.