Tom Hall crushed 79,298 vertical feet of skiing in one day at Stowe — all for a good cause.
Tom Hall, a board member of Green Mountain Adaptive Sports and a Stowe Mountain Resort ski instructor, knows well the equipment needs for the adaptive program at the resort. Some of the equipment is quite dated, and there's a need for a pair of snow sliders, pieces that the program doesn't have.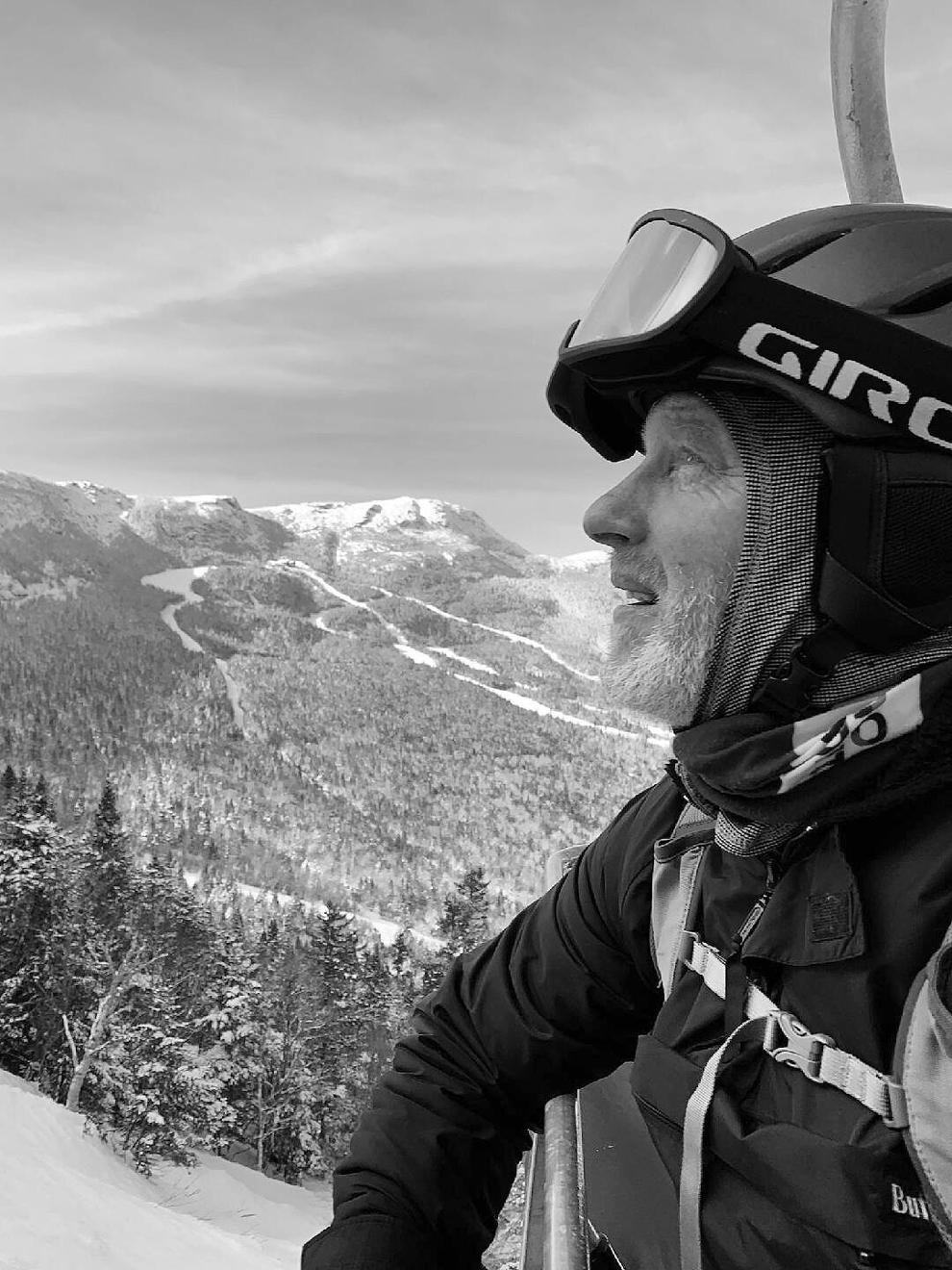 So, he set out to rectify the situation by conducting his own personal fundraiser — a vertical ski challenge — inviting people to pledge based on his success or to make a straight donation.
Hall's original goal was to ski 27 laps off Stowe's FourRunner Quad, which would total around 55,000 vertical feet — Hall celebrated his 55th birthday this year — and raise $10,000 for new adaptive equipment.
Hall began his challenge bright and early March 14, catching the first chair at 8 a.m., and taking his first of many runs down Liftline, one of Stowe's formidable double black diamond trails. By 1:45 pm, at a rate of just over five runs per hour, Hall reached his goal of skiing 55,000 feet of elevation in one day.
When asked by Green Mountain Adaptive Sports president Cynthia Needham, who had been riding every other chairlift with him in the morning, if he was going to stop skiing, Hall quickly replied, "Not as long as the lifts are running."
Catching the last chair just before 4 p.m., he had blown well past both goals, knocking out an impressive 39 runs and 79,298 vertical feet.
Hall used two tracking apps to record his runs and measure his vertical feet. The lift attendants at the FourRunner Quad also got in on the challenge, writing notes of encouragement as they tabulated his runs on the whiteboard at the bottom of the lift.
Hall took advantage of the company of other skiers on his many chairlift rides to explain what he was doing and invite them to follow his progress on the whiteboard. He also invited people to support his cause by making an online donation. Not surprisingly, many did.
A total of 76 donors — and counting — many of whose companies matched their personal donations to the fundraiser, has raised just over $16,500. That is enough to purchase a Monique mono-ski, and two snow sliders (one fully sponsored by the High Fives Foundation.)
Green Mountain Adaptive Sports is contemplating organizing a similar event next winter and inviting anyone interested in clocking runs at Stowe to raise funds for its programs, although they say they doubt anyone can beat Hall's record.