A pandemic that started with dire warnings to stay home has some Vermonters following a new bit of advice: sell that home.
Low interest rates brought on by one of the worst economies in a century are one part of the spike in real estate values in Vermont. But another factor is unique to 2020: when you look at a U.S. map showing cases of COVID-19, it can look like a red and orange landscape with one obvious exception: the Green Mountain State.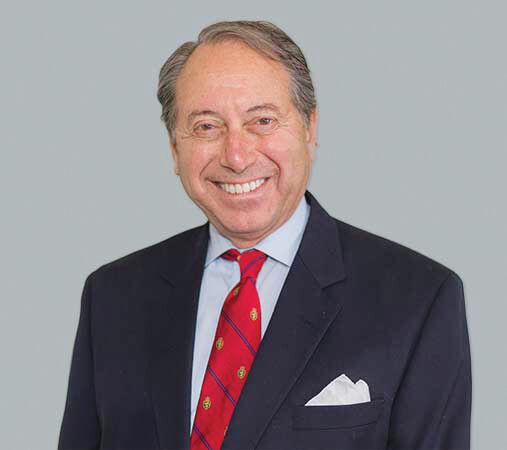 "It's been like a cyclone out there, and we're in a root cellar," said Pall Spera, owner/broker with the agency named after him, Pall Spera Company Realtors, with offices in Stowe and Morristown.
"It's kind of a high-class market, as long as you're in the seller's market," Spera said. "But people aren't spending like drunken sailors."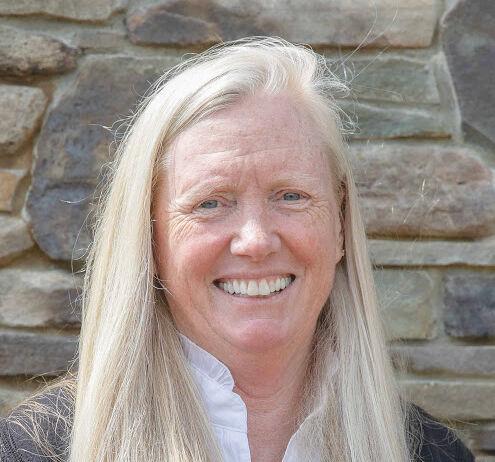 Gayle Oberg, owner/broker at Little River Realty in Stowe, said after a slow start — followed by a near-halt when the pandemic hit — things have picked up, and then some.
"The market today is really like nothing we've seen before," Oberg said. "It's so interesting, because we have no idea how long it will last."
Competitive sport
In Stowe, more than most Vermont towns, real estate is competitive sport. And the action is fiercer than in many other towns.
Take the absorption rate, a measure of how long it would take to sell the available inventory in a town. Spera said before the pandemic, Stowe had 20 months of inventory. Now, it's more like 8 months.
And the houses are going for more — there has been $33 million worth of property sold in Stowe this year, compared with $27 million last year, and $28 the year before, according to Spera.
Likewise, Spera points to Stowe's average price per transaction:
• In 2018, it was $708,000 per home.
• In 2019, it was $635,000 per home.
• This year, it's an eye-popping average of $893,000 per home.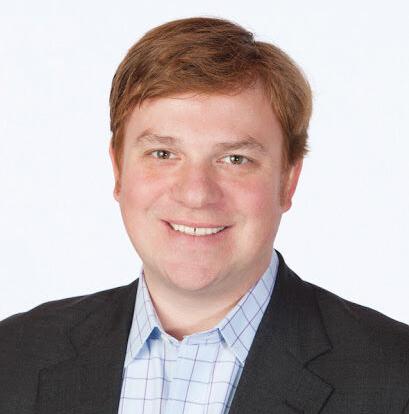 Some transactions in Stowe will skew the numbers. Spera said, for instance, there have been 10 sales over $1 million this summer — more than usual. McKee Macdonald, owner/broker at Smith Macdonald Group, part of the Coldwell Banker/Carlson real estate family, crunched the numbers. They indicate that homes under $500,000 sold for as much as 74 percent over the town assessment in the first six months of the year.
Luxury properties are also major drivers in the Stowe realty market. Macdonald said 23 properties were listed at over $1 million, almost half the total inventory. That's 10 percent higher than last year.
Again, Spera said, that's Stowe.
"When I go up to Morrisville, it's my best day," Spera said. "If there's an affordability index, it's going to be there."
An affordability index measures the ability for a "typical" family — one earning the national median income — being able to qualify for a mortgage on a "typical" home — the national median-priced single family home. An index of 100 means a family with the median income has exactly enough income to qualify. Index scores over 100 mean the family earning that same median income has more than enough to qualify.
That number has ticked up over the past six months, according to data from the National Association of Realtors. That's good news for home values in the rest of Lamoille County, outside the Stowe bubble of inflated values, driven largely by second home buyers.
He added about Morristown and the rest of "Lamoille North," as some refer to the non-Stowe parts of the county, "That's the real Vermont."
Vermont-bound
Spera said the "flight to safety in Vermont" helped prompt the selling boom. It's similar to what it was like after 9/11, when New Yorkers fled the city following the terrorist attacks. But it's also different; this is a global pandemic.
"The market today is really like nothing we've seen before," Oberg said. "We've had peaks and valleys and we had the post-9/11 thing, but that was only New York. This is from other New England states and beyond."
Far beyond, said Macdonald.
"It is, legitimately, from the Maryland, D.C. area, all the way to Boston," he said.
Macdonald has another take — a lot of these out-of-staters have been here since before the pandemic.
"You had a whole bunch of people in their winter rentals, and none of these people wanted to head back to the city," he said. So, they just stayed.
That is, until the snowbirds they were renting from wanted to come home for the summer, and that pushed the renters into the buying market.
Spera said Vermont is not a retiree-friendly state — there's a reason why so many seniors head south — but is popular with active, healthy people.
"We have to continue to fuel that," Spera said. "It's a good story right now, and we're riding that. We all feel pretty smart living in Vermont right now."
"People have been going back to the basics of enjoying your environment," Oberg added. "Some of the best things in life are right around us in Vermont."
Macdonald said there was an initial fear factor of a bunch of people from the city coming and infecting the local population, something that appears to have not happened. That fear was amplified on local social media, which out-of-staters found soon enough.
"I've had people reach out to me and say, 'What's the deal with this Front Porch Forum?'" Macdonald said about the local online bulletin board in most Vermont communities.
Although there have been some out-of-staters who have been sneered or even yelled at just because of the color of their license plate, Oberg said most people feel welcome. She pointed to the three-way stop at the corner of Main Street and Mountain Road in Stowe, saying transplants aren't used to the polite routine of alternating cars.
"We say, 'We're letting you go because it's your turn.' And they say, 'That doesn't happen where I come from,'" Oberg said.
Good for sellers
With higher values driven by people who can afford to move to Vermont — or for, say a Chittenden County buyer looking to find a second home in a more rural area — it can be tough for first-time buyers or those who want to sell their current home and buy another one.
Spera noted there's a quandary people face when selling their current home for a higher price: they're now priced out of a home that was more affordable last year.
"We've got that problem where there's one foot on the dock and one foot's on the boat, and it's setting out to harbor," Spera said. "You have to be careful what you wish for."
Oberg said the lower-priced homes that once would have been good for a first-time homeowner are being bought by people seeking a second home. Even though there's "a pretty strong population" of people who have been saving and planning to buy a home for a while, they are getting beaten to the punch, and priced out, especially in Stowe, and to a lesser degree, in other county towns.
"They have essentially been run out of Stowe, unless they have family backing them up," Oberg said.
Oberg's advice to those wanting to sell: be patient.
"You're going to get more for your house, but you're going to pay more for your next house, too," she said. "I wouldn't be purchasing now for an investment. There's value enough in loving your home and wanting to be there."
Good for Vermont
Macdonald said it's too early to tell, but he thinks the higher property values will be a net positive for Vermont. Something that was going for $300,000 might go for $375,000 or $400,000 right now, "but the likelihood of it going back to 300 is slim."
"It's going to set a new floor," he said.
It's also going to be "a real wakeup call to work on broadband" in the state, he said.
Vermont has long bemoaned the lack of decent broadband infrastructure, especially in the most rural areas. That was exacerbated this year, when all children and teachers abruptly had to begin online-only classes.
In Macdonald's neighborhood in the Moscow area of Stowe, there are at least five teachers and a dozen kids in the K-12 school system, as well as some college students. In his home, his wife, a Peoples Academy teacher, was teaching remotely, and the couple's twin fourth-grade girls were learning online.
And they are all using DSL internet from Consolidated Communications, not exactly the most revered tech company of our time.
"We can make it work, but the reality of what I'm hearing is this is a real wake-up call to work on broadband," he said.
Spera and McDonald think the political capital — often tied to real capital — of these new transplants might finally lead to real improvements.
Spera said people from parts south of Vermont have now gotten a taste of working remotely from the Green Mountain State and they've found it … well, not too bad, actually.
"Even if it's not perfect, they are finding they can do it," Spera said. "We're pushing that remote status to its limits now, where folks from Boston and other down country people can work from here, in their slippers."