The Lamoille County Planning Commission and the Morristown town government have found something new to disagree about.
They've often been at odds in the past few years, and now they're clashing over proposed zoning changes in Morristown.
The changes have been in the works for months, and on Tuesday, July 17, the Morristown Planning Council held a public hearing to gather comments on the proposals.
The Lamoille County Planning Commission was among those who wanted to comment, and had submitted written testimony the Friday before the Tuesday hearing. That testimony was ignored, according to the regional commission, a possible violation of state law.
Tasha Wallis, executive director of the Lamoille County Planning Commission, and her staff raised those concerns with the Morristown Select Board on July 30.
"There was no discussion of the memo at all," Wallis said. She thinks the planning council should be reviewing and discussing all public comments, written or verbal, on the proposed zoning changes.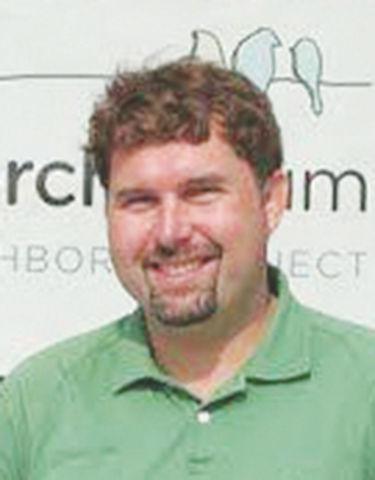 Paul Griswold, chair of Morristown's planning council, said at the July 30 meeting that he did receive the comments on the Friday before the hearing, but Todd Thomas, Morristown's director of zoning and planning, was out of town at the time, and Griswold didn't feel qualified to review the remarks and present them as commentary during the hearing without the input of Thomas or another expert.
"If we'd received them two weeks prior," and could have had a lawyer review the comments, Griswold stated he would have included the Lamoille County Planning Commission comments in the hearing. That wasn't the case, though, so "I made the decision not to include them," Griswold said.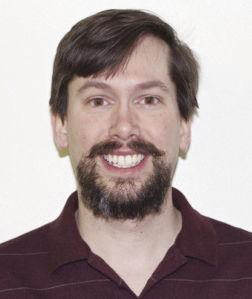 "But you did vote at that meeting to move forward" with the proposed zoning changes, Seth Jensen, the regional commission's chief planner, said at the July 30 meeting.
"Yes," Griswold answered, adding that the planning council did consider other concerns and comments raised by people in attendance at the hearing.
Thomas returned from vacation to attend the hearing, and did review the written testimony just before the hearing.
"There wasn't much to be addressed, in my opinion," Thomas said. "I don't think they have a good handle on what's happening at a local level."
Wallis and her staff plan to attend a Morristown Select Board public hearing on the zoning changes Monday, Aug. 27 at 6:30 p.m. to comment on the changes.
Divided opinions
Many of Jensen's concerns aren't with Morristown's zoning changes themselves, but with making the changes easier to understand. He's also concerned that only the proposed changes are being presented for review, not the entire zoning bylaw.
"Just the pages that have edits," Jensen said, and without the rest of the laws, "it's difficult to follow."
His request for a full version of the bylaws has gone unanswered so far, as has a request for an updated zoning map with the changes added.
"You should have an easy way of understanding and showing the changes before they're made," Jensen said. Sections that explained or laid out relevant state statute have also been removed from the bylaws, according to Jensen; those sections have been replaced with references to the relevant statute, but the actual law isn't there to be read now.
"It's a matter of readability and an informed citizenry," he said. "Todd might know what that statute is referring to, or I might, but the average person picking up a copy of the zoning" probably doesn't.
The commission also has concerns about changes dealing with stormwater and wastewater systems and development in the floodplain. Jensen is also worried that rezoning the area around the airport to industrial could have unforeseen consequences.
Thomas doesn't think the Lamoille County Planning Commission has any special status for commenting on Morristown's zoning changes, and if it wants to provide testimony, it should have people at the hearing.
"Democracy is a participatory sport," Thomas said. "They can show up at a meeting. They didn't."
"If you're not at the hearing, we're not going to spend a lot of time on you. That goes for anyone," Thomas said. He said the planning council did make "significant changes" to the proposed zoning updates "based on the testimony of people who were actually there."
"They did the same thing last year, sent a letter to the hearing but didn't show up in person," Thomas said. "They shouldn't be surprised their comments weren't considered; they were submitted the Friday before."
Wallis apologized in July for the late submittal but explained that any testimony from the regional planning commission can't be submitted until after her own board of directors approves it. Her board didn't meet until the night before the comments were submitted, so she and her staff had "also had a short window."
Jensen reiterated at the July meeting that the purpose of any public hearing is to receive both oral and written comments and testimony.
"We have a policy of sending written testimony; we only go if we're asked to," he said, and that written testimony needs to be considered and included in the public record for hearings to be legal.
"It's part of the formal hearing process," Jensen said. He explained that normally he and his coworkers would raise many of their current concerns informally, but a continued lack of communication between the town and the regional planning commission means any and all comments have to be submitted formally in writing or in person.
"That's regrettable, but we feel if we don't make comments in writing they could be misconstrued, and we're trying to avoid that," Jensen said.
Zoning changes
The zoning changes that will be discussed Aug. 27 actually aren't a major point of contention between Morristown and the regional planning commission. Many of the changes aim at limiting the number of short-term rentals, like Airbnbs, available in Morristown, to avoid someone "buying four or five houses and short-term-renting all of them," Thomas explained.
"It's putting a lot of pressure on our housing market," he said, because many homes are coming off the market. "We're seeing lots of out-of-staters buying up larger homes in the last few years," Thomas said. He said this adds to an overall growing "hotel" scene in Morristown, even though there's only one actual motel, and many bed and breakfast places are closing down.
"If we want to keep affordable housing in town, we have to stop this," he added. The proposed zoning changes would accomplish that because they'd only allow someone to rent out a home for the short term if it also happens to be their residence.
"You could only rent the one you live in," Thomas said, and he plans to enforce the change by checking the voter checklists to ensure people operating short-term rentals are also residents. If they aren't, they can expect a cease-and-desist letter from the zoning department, Thomas said.
Any short-term rental would have to be "owner-occupied," but the size of the rental property would determine if other permits are needed. A four-bedroom or smaller rental wouldn't require any permits, a five-to-eight-bedroom rental would need some permits, such as a fire safety certification, and anything larger than eight bedrooms would be considered a hotel, Thomas explained.
"A good chunk of the Airbnbs won't need a permit. A lot of them are small," Thomas said. "But the larger ones will require some local permits, or have restrictions."
Limiting the number of larger short-term rentals could also cut back on the multibedroom houses that serve as party houses for large groups on ski trips or other vacations.
"We don't want people taking houses off the local market and turning them into that," Thomas said.
Other proposed zoning changes include:
• Rezoning the area around the Morrisville-Stowe Airport as industrial.
• Limiting development on Class 4 roads by requiring a conditional use permit from the town's development review board; right now Thomas simply has to sign off on any houses on those smaller roads, which often aren't as well maintained as Class 2 and 3 roads.
• Allowing more multifamily rental units in the area between Congress and Maple Street in the village.
The hearing Aug. 27 is at 6:30 at the town offices on Portland Street. To go into effect, the zoning changes need approval from both the Morristown Select Board and the Morrisville Village Board of Trustees. Thomas believes both boards will vote on the changes at meetings in early September if no major changes are made; a 20-day appeal period would follow the approvals.