Even as work begins to build a new bridge on Stagecoach Road, completely shutting down the road to through-traffic for much of this summer, Stowe is eyeing two more bridge replacements, although those projects are still two years down the road.
The Vermont Transportation Agency plans to replace bridges over Miller Brook in Nebraska Valley during the summer of 2023. According to the agency's project fact sheets, various components on the two bridges are rated from poor to satisfactory.
Stowe Public Works Director Harry Shepard said town roads crews have kept an eye on these bridges over the years and know they need replacement, but assured they are safe for now.
"Both bridges are long in the tooth, but we continue to keep an eye on them," Shepard said.
The project is projected to cost the state $1.8 million per bridge, and the town will be on the hook for 10 percent of the cost, or $360,000. According to town manager Charles Safford, the money will be proposed as a general fund capital project in next year's budget cycle.
The first span, Bridge No. 51, is located about a half mile north of the cutoff between Nebraska Valley and Moscow roads. The bridge was built in 1948 and it currently has a deck rating of poor, a superstructure rating of satisfactory and a substructure rating of fair.
"The deck is at risk for full depth hole formation and the current cable bridge rail system is in poor condition and does not meet current design standards," the fact sheet states.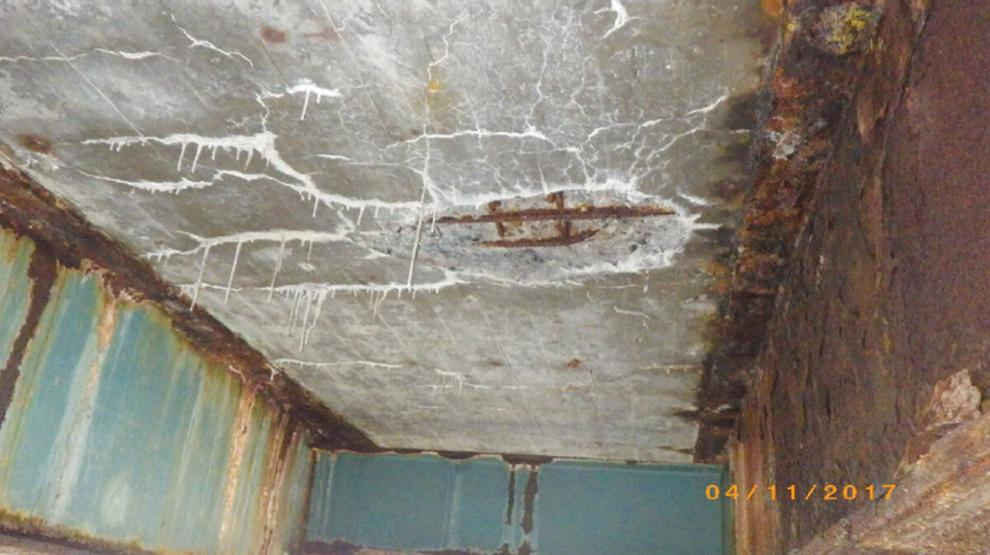 Shepard said an accompanying photograph with the fact sheet showing exposed rebar is somewhat dated — the highway department did some repairs to "small localized" rotting on the bridge deck underbelly.
VTrans completed an engineering study in October 2017 which recommended a full replacement.
The second bridge, No. 48, is about a mile further up Nebraska Valley Road, right in between the intersections for Falls Brook and Sugar Bush lanes. The near-century old bridge was built in 1925.
According to the factsheet, the 45-foot span has deck and superstructure ratings of fair, and a satisfactory substructure rating. Its engineering study was completed in February 2020, and also recommended a full replacement.
"While the deck and superstructure are rated as being in fair condition, they are deteriorating at an accelerated rate," according to the state.
Project manager Carolyn Cota told the Stowe Selectboard Monday night that both bridges would be done at the same time, and temporary bridges would carry traffic during the construction. Cota said the work crews will be instructed to work with nearby property owners who will be affected by the project, particularly the construction of a temporary bridge — such as replacing any trees that are felled and paving any driveways that get torn up.
Current construction
Stowe has plenty of current construction going on now, too, and more on the way.
Stagecoach Road is closed to build a new bridge about 1,000 feet north of the Route 100 intersection. The project has since July 6 completely shut down through-traffic on Stagecoach, with drivers re-routed along Route 100, which is simultaneously undergoing a facelift.
According to an update from the town this week, the demolition of the old Stagecoach Road structure was mostly complete, and the road is expected to be opened again for traffic by Aug. 27.
As drivers have seen on the LED signs along Route 100, work on that road is weather dependent, so rainy days — like Tuesday morning — have brought shorter commute times. Monday's estimated commute time between Stowe and Morrisville went from its normal 15 minutes to as long as 50 minutes at some points, according to Google Maps estimates.
Also this week, town road crews began a paving project on Weeks Hill Road, with road reclamation work between Cape Cod and Alpine View roads. The town will also be replacing culverts and improving drainage along that stretch starting next week, so drivers should expect delays and alternating one-way traffic patterns.