The Stowe Selectboard will have a new face after Town Meeting Day, March 2. The only question is who will replace Morgan Nichols, who opted not to run again for her two-year seat on the board. Although only Jo Sabel Courtney will appear on the ballot for the two year-term, a second challenger, Bart Newhouse, has launched a write-in campaign, and both candidates have spent money on advertising and lawn signs around town.
Current board chair Lisa Hagerty is running unopposed with no apparent challenge.
Here, Courtney and Newhouse weigh in on topics that the selectboard is bound to tackle this year.
---
Candidates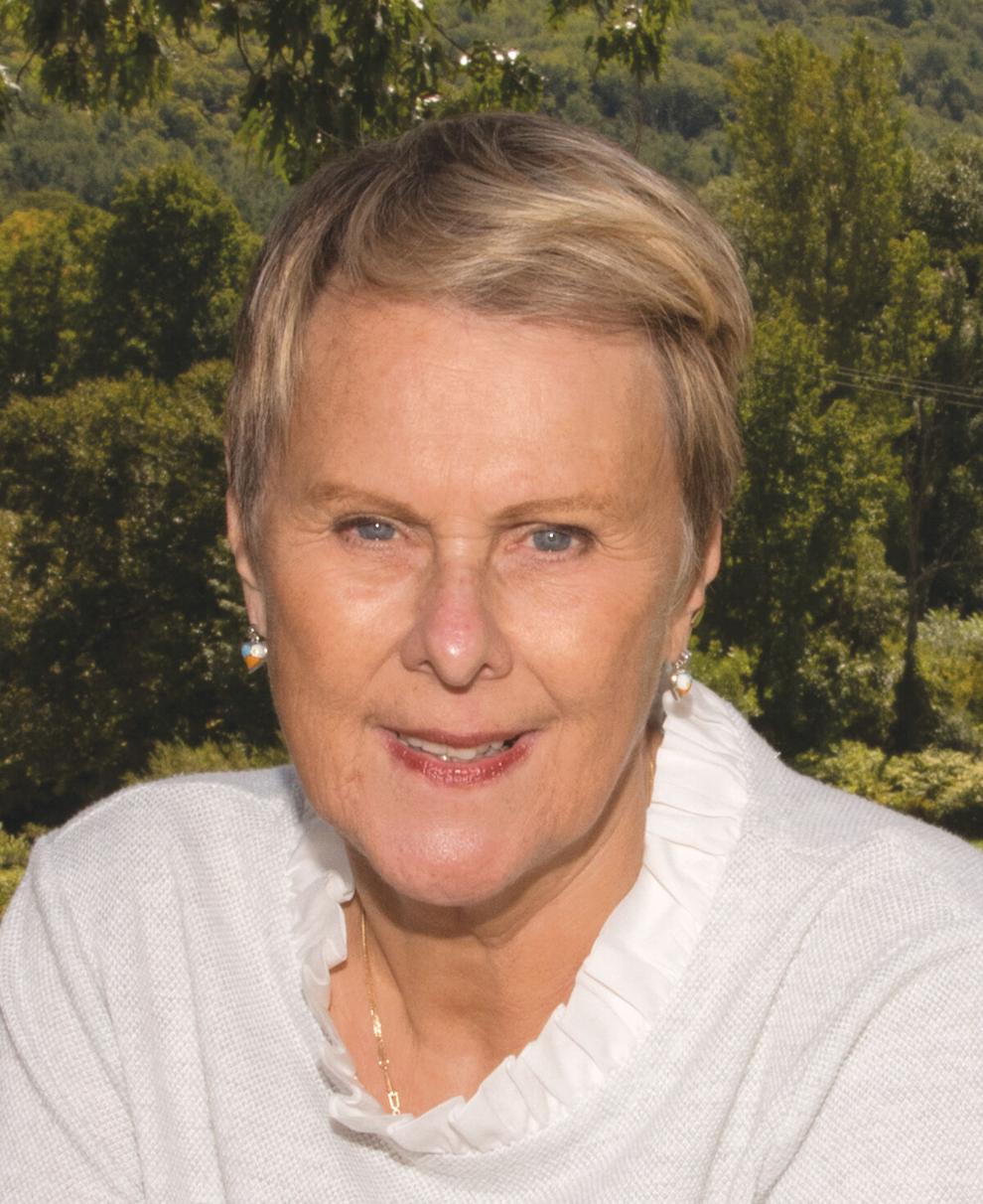 Jo Sabel Courtney
Day job: Sabel PR, Events, Promotions
Other local boards or commissions: Vermont Arts Council, trustee and chair of the development committee; Stowe Free Library, trustee board chair; Stowe Theatre Guild co-founder and board member; Stowe Weekend of Hope co-founder and organizer; The Center for America's First Horse, founding board member and VP; Vermont Tourism Summit planning committee; Lyric Theatre Company board member; Rights & Democracy board member; Stowe Community Church music committee.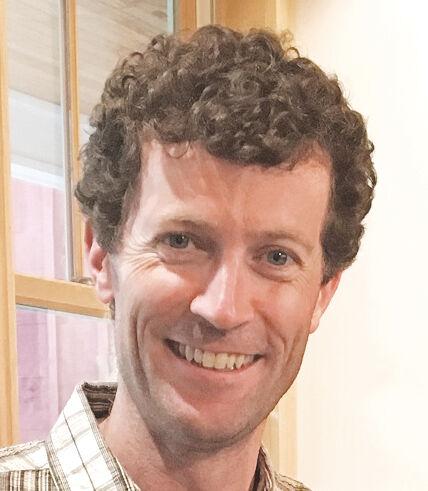 Bart Newhouse
Day job: Owner, Grunts Move Junk
Other local boards or commissions: Former board member of Stowe Coop Nursery School; former Stowe Area Flag Football and Stowe Youth Hockey coach.
---
Questions and answers
• During a pandemic that could likely stretch into the fiscal year, or even the next calendar year, what are the town's greatest challenges?
Courtney: Our life blood is tourism, and my extensive experience as public relations and international marketing manager at Stowe Area Association and my work with Vermont tourism offers expertise and knowledge. Our children's futures lie with our educational system and making sure that they're steeped in the resources needed to succeed is paramount. Last-mile, equitable broadband accessibility.
Newhouse: Make sure individuals and families living here are supported in every way possible, and make sure small business owners have the support they need to emerge from this pandemic successfully. The town should lead a series of meetings/forums focused on these, inviting families to offer their thoughts on how they can be supported as things progress; invite small business owners, seniors and the arts and non-profit community to do the same. By doing this, we can understand what our community members are facing, and how we might help as a town.
• There is a movement afoot in Stowe to hold a vote later this year on whether to pull out of the merged school district. What questions about that process do you think the community needs answers to?
Courtney: I would help guide open and comprehensive dialogue — where we can ask questions and bring to light the full picture. As the parent of an Stowe High School graduate, I'm familiar with both the benefits and challenges. I seek understanding of the full picture of the open process of our community discussion and an understanding of implications on budgeting pre- and post-merger.
Newhouse: Stowe deserves a vote on the merger of its school district with the merged district. Stowe never had the opportunity to have its voice heard here and deserves that chance before it's too late. Once it's decided the vote will happen, the community should understand the following prior to the vote: How have Stowe schools and students benefited from the merger or been harmed? Have there been financial savings and what kind? How have our educational opportunities and outcomes improved? How would we move forward as a school district if the merger were dissolved?
• Stowe interacts with the rest of Lamoille County in a myriad of ways: health and human services, schools, housing and business sectors, and more, such as footing the majority of the bill for the county government. Do you feel Stowe has the right level of involvement in the county?
Courtney: Municipal workers are at near capacity. We can supplement by Stowe citizens coming together and participating in the conversations and actions needed. Lamoille Area Health and Human Services Response Command Center is a bellwether for this interaction. The selectboard earmarks a percentage of its annual budget to area health and human services, and economic development 501c3s to operationalize participation — especially where those efforts impact citizens of Stowe. We must monitor our participation, its impacts and encourage and participate in advantageous public/private partnerships.
Newhouse: Stowe and Lamoille have been intricately linked for decades, and our work together in all aspects demonstrates that well. As a hockey coach, I had the privilege of coaching players from Morrisville, Elmore, Wolcott and Waterbury for five years. Flag football included all of Lamoille, and when my boys played baseball, the all-star team was comprised of Lamoille players and coaches. Those relationships build great friendships. The same can be said of our health-care delivery system, economy, schools, places of worship, judicial system, and general services. Stowe certainly realizes this and does a great deal, publicly and privately, to make sure it continues.
• Besides the pandemic and the presidential election, racial equity was perhaps the biggest topic of discussion in America during the past year. What would you like to see done to address racial equity in Stowe?
Courtney: Racial Equity Alliance of Lamoille envisions a community that embodies inclusion, equity and justice as central values, driving the conversation forward. These are challenging conversations that we must engage in to ensure that Stowe is welcoming for both residents and visitors alike. Support and engagement with organizations like Racial Equity Alliance of Lamoille establishes a roadmap for our future.
Newhouse: I think much of what has been done has been good, but there is still work to do. The first step would be to determine areas that need addressing, then focus there for improvement, in order to nurture a more welcoming community. This approach could include a conversation with Racial Equity Alliance of Lamoille and community forums on race where the community could get a better understanding of some of the challenges people of color face, and we can make progress together.
• What role should the selectboard play in the town's local economy, not just the hospitality and tourism sectors?
Courtney: I come from the tourism sector, and that's a vital component of our economy. However, remote work and climate change are making us accessible to more people for permanent or semi-permanent living. Let's look at our infrastructure with this shift in mind. Our local economy will also benefit by focusing on affordable and accessible housing, and a long-term plan for a more diverse town and village that are made livable for all. Our citizenry is key.
Newhouse: The selectboard must do everything it can to support our small businesses — hospitality and otherwise — and encourage innovation and growth. But it must do so with eyes on the community as a whole. There is a balance that must be maintained. Growth and prosperity are critical to our success, but so is our small-town feel, open lands and lifestyle. The economy must grow and be nurtured with balance in mind.
• What sort of infrastructure issues in town would you like to see addressed?
Courtney: Bike friendly (advent of electric bikes equals less carbon emissions) and more bike-friendly roadways. Diverse housing, bolstering our workforce. Accessible, affordable broadband. A creative solution for a recreation/gathering center for all ages. A careful eye on the complexities and mandates at the state level (stormwater mitigation) with what we want as a community and prioritize short-, mid-, and long-term views. Environmental resilience.
Newhouse: Expanding broadband access to the last mile, as quality service is critical to our continued success. Traffic congestion we often find on the Mountain Road. I would like us to discuss with Vail Resort's satellite parking lots for carpooling or bus service to the mountain.