It's difficult to overstate the ubiquity of onigiri — balls of sticky rice held together by a patch of seaweed — in Japan, but now they're available to skiers and snowboarders at Stowe Mountain Resort.
"It's hard to explain exactly what it means in Japanese culture, but people will eat a rice ball almost once every single day," Jordan Antonucci said. "If you're going backcountry skiing, it's in your backpack. If you're on your way to work, you're only carrying a little snack for between meals and you're eating onigiri. The soul and the base of what onigiri is, it's the idea of creating something for somebody else."
Antonucci entered Vermont's culinary scene eight years ago by bringing the ramen boom to the backcountry with his Miso Hungry food truck and expanded to offer rice balls, a tradition of Japanese cuisine that stretches back centuries. Murasaki Shikibu wrote of people eating rice balls in the 11th-century classic of Japanese literature, "The Diary of Lady Murasaki."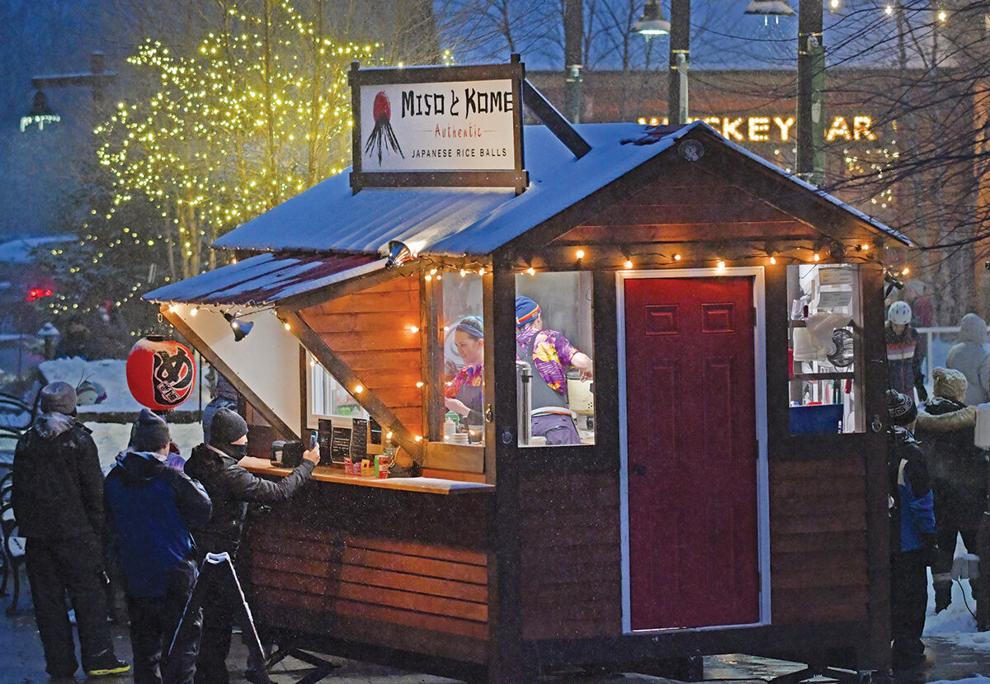 Now, Jordan and his wife Momoko serve food out of two trucks, a tram and, as of this year, mountainside Miso toh Kome stands at three Vermont ski resorts, including Stowe Mountain Resort, Bolton Valley Resort and Sugarbush Resort.
Like all the Antonuccis' culinary ventures, Miso toh Kome — an English transliteration of "miso and rice" in Japanese — is a vehicle for Momoko's culinary talents while her husband handles the front-of-house operations.
The couple met while working at restaurants in Niseko, a popular skiing region in northern Japan, and decided to merge their globe-trekking lifestyles, eventually opening their food truck in Vermont to make their ski bum lifestyle more sustainable.
Fast forward eight years and the couple is overseeing a small culinary empire, traveling between trucks and food stands in snowpants with an infant strapped into the backseat.
Soup and rice, mountainside
Although the ramen remains on the menu at their food trucks, the Antonuccis have crafted the stand menus to feature portable nutrient bombs, perfect for the skier and snowboarder on the go.
"Our goal is to get people sustainable and sustaining healthy food options that people can keep skiing with," Jordan said. "They can come and grab a rice ball, they can grab the miso, which comes in like a coffee cup. You can take it right back on the chairlift and it'll keep you warm, keep you skiing and keep your belly full and happy and not weighed down in the process."
The menu at Miso toh Kome is heavy on the onigiri options, but the miso comes before the rice in stand's name for good reason.
Momoko's miso soup is about as far as you can get from the no-frills appetizer common at takeout joints while still retaining the same name. Served in a to-go cup, this miso soup bursts with savory flavor from the first sip.
"We bring in raw red and raw white miso and then Momo blends in 10 different ingredients, including caramelized onions, caramelized apple, ginger, garlic, sesame oil, sesame seeds and all these things are mixed in with the miso," Jordan said.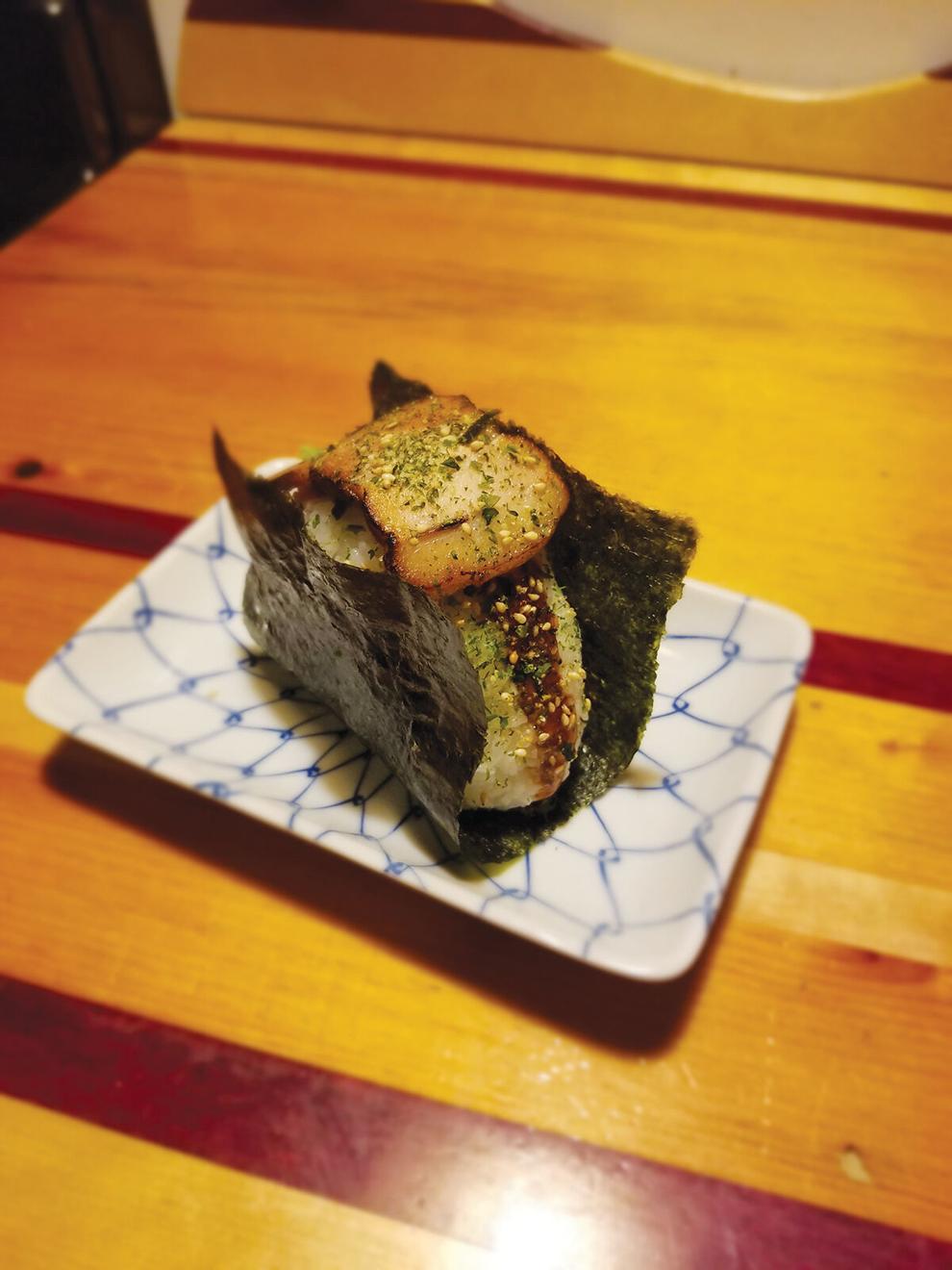 This doesn't detract but instead compliments the onigiri. A good starting point is the cha-shu pork belly onigiri, with flame-braised pork belly blended with Momoko's flavorful miso and a sweet sesame-soy sauce. The scattered pork pieces diffused through the rice ball guarantees a smokey flavor in each bite.
An enhanced iteration of the pork belly onigiri is the Dragon Ball, aptly named after the magic orbs from the 1990s anime, which features teriyaki-glazed eel throughout and a thick piece at its tip, providing a power boost to fuel any mountain rider.
Onigiri featuring spicy tuna, sour plum and shitake mushrooms with kombu are also available.
The Antonuccis have also empowered the Stowe Mountain Resort stand's on-the-ground overseers, Kyle Hathaway and Michelle Hall.
Hathaway hinted at new specials hitting their Miso toh Kome stand, like an elevated twist on Vermont curry, a popular and inexpensive mild vegetable medley, and mapo tofu.
Prices range from $8 to $11 for onigiri and a cup of miso soup costs $8. The stand is open Thursdays through Sundays from 11 a.m. to 5 p.m.
The Miso toh Kome food stand at Stowe Mountain Resort is located on the Spruce Peak side, a quick ride on the Over Easy lift from the Mansfield base parking lot.