Anglers who go fishing in the Waterbury Reservoir are catching animals other than fish, and hooking other humans, long after they pack up their rods for the day.
Discarded fishing line, tackle, bobbers and bait cups often litter the shoreline, not to mention the sharp, barbed hooks sometimes left behind.
According to Sheila Goss, vice president of Friends of Waterbury Reservoir, last summer the lake's dedicated ranger, Chad Ummel, had to rescue a cormorant as it became tangled in tossed-away fishing line.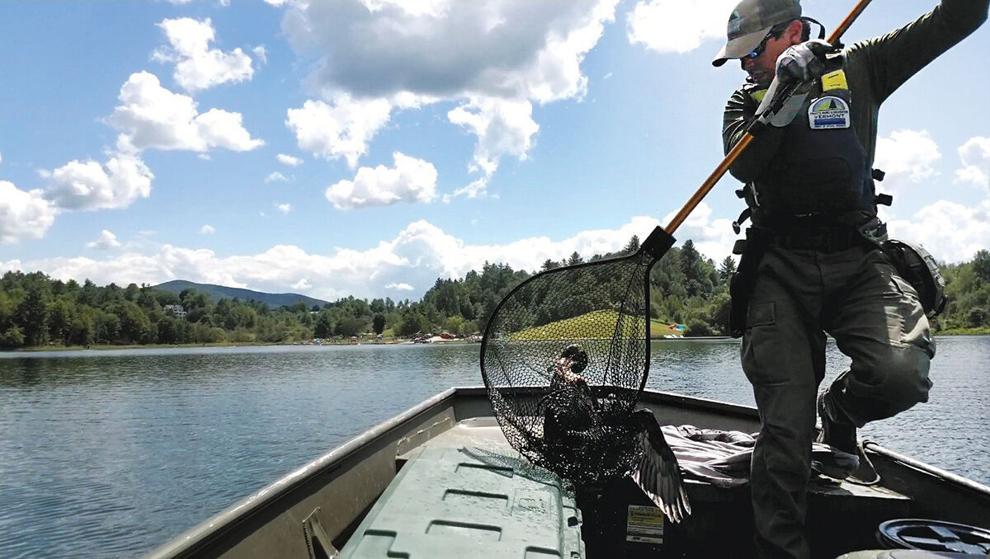 The group's clean-up work, as a side effect, draws more wildlife to the area, which Goss said could exacerbate things.
"With an increasing number of eagles, loons and osprey on the reservoir, further such rescues may be needed if dangerous fishing line remains a problem," she said.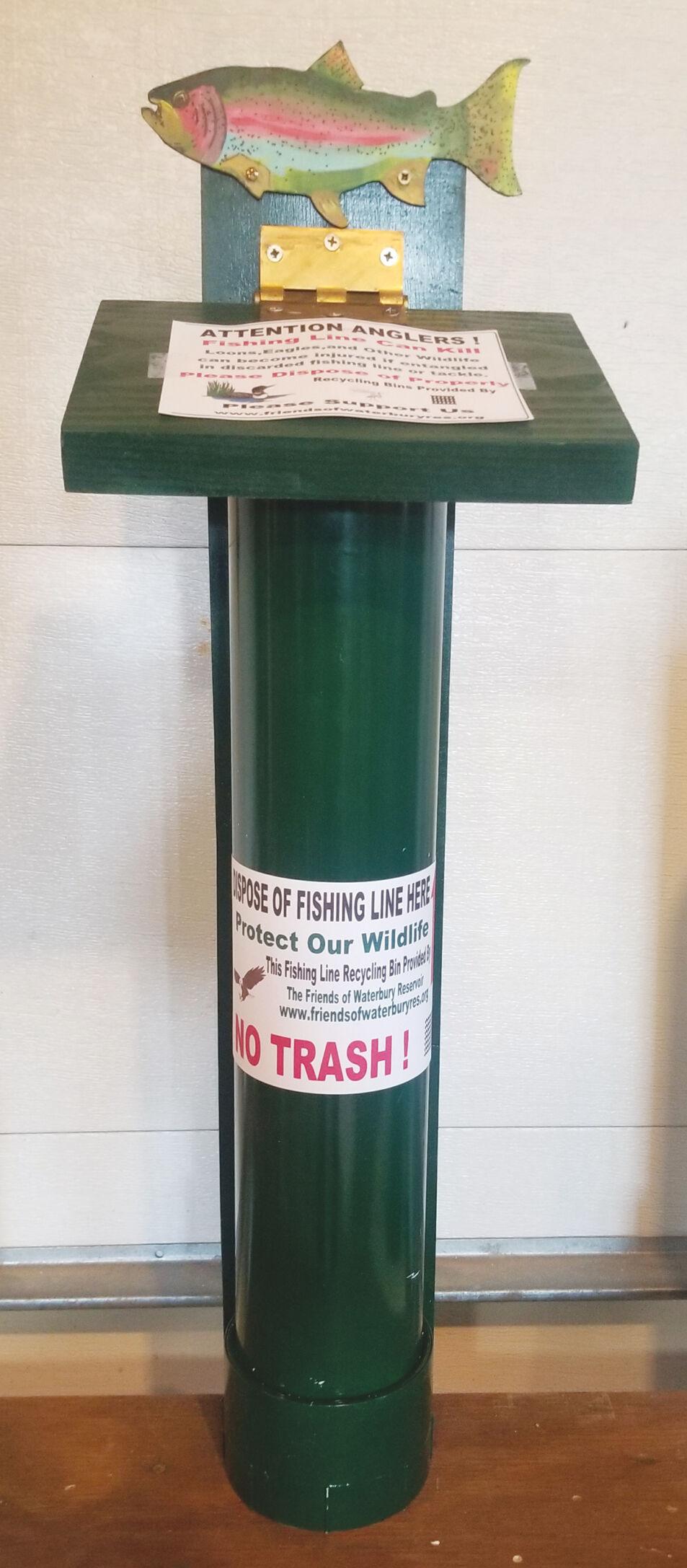 Eric Chittenden, the organization's president — he formed it in his living room in late 2013 — said the Friends group has installed several fishing line recycling bins along the reservoir's shoreline, facing out toward the lake so boaters can see them when they come ashore.
With its proximity to Interstate 89, and three boat accesses in Waterbury and Stowe, the Waterbury Reservoir is one of Vermont's busiest state parks.
The reservoir has 26 campsites and eight day-use areas on its shores, Chittenden said, adding with that use has come abuse.
"It used to really be a mess down there and is really much, much cleaner now," Chittenden said. Of the fishing line and other angler detritus, he added, "But it's a big problem, because a lot of people don't see it."
The recycling bins are sturdy, narrow tubes with a closeable lid, adorned with wooden fish cutouts for aesthetics and warnings not to just toss used fishing line wherever.
Goss said the most common fishing line used by anglers is monofilament — a single strand, high-density nylon string. It's strong, and can last up to 600 years in fresh water, and can get caught up in boat propellers and the limbs of swimmers.
It can be recycled, but not at the same place one recycles their used plastic or metal containers. Rather, according to Chittenden, a handful of places around the country can melt the line down into plastic pellets, which can be recycled into other plastic products.
He said big outdoor gear stores, like Dick's Sporting Goods, will accept old gnarled up fishing line to send off for recycling.
Putting the fish line in regular trash bins won't solve the problem, since birds tend to pick from those bins. The same goes for tossing them in the household trash, since birds like gulls will also pick through the refuse at dumps.
While the Waterbury Reservoir has seven or eight kiosks set up, other parts of the country have been placing fishing line recycling bins en masse. Chittenden said one company has distributed about 2,000 of them in the Great Lakes area.
Now, the hope is that people will use the bins for their intended purpose. Already, Chittenden said, people are prone to tossing their trash, or used bubble gum, in them, making a sticky, gross situation.
The traditional opening of Vermont's state parks is Memorial Day weekend, this year on May 29-31.