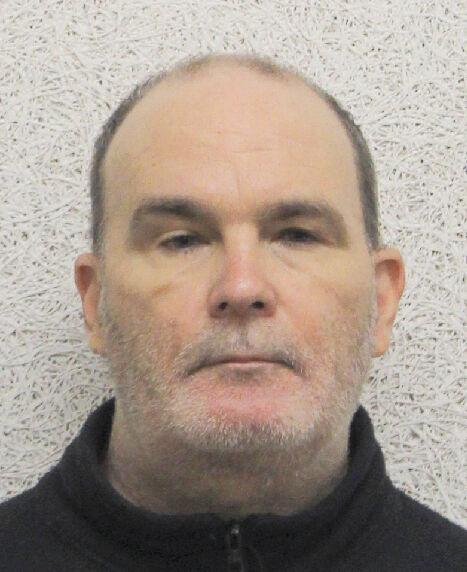 Jeffrey M. Nolan last week pleaded not guilty to a series of state arson charges and was released.
On Monday, he appeared in federal court because one of the fires he allegedly set involved interstate and foreign commerce.
After being arrested last weekend, Nolan, wearing a prison uniform and face mask, answered to one federal offense — malicious damage and destruction, or attempted damage and destruction, by means of fire, at 172 Thomas Lane in Stowe.
172 Thomas Lane is home to Stowe Cable Systems.
Because of the violent nature of the allegation against him, judge John Conroy said Nolan was eligible for detention. His appointed defense attorney, David McColgin, had no objection.
McColgin said his hope is to have Nolan, 62, find an inpatient treatment opportunity.
"He clearly is in need of treatment," the lawyer said.
Prosecuting Nolan's case are Jeff Davis and Matthew Lasher from the U.S. Attorney's office.
A probable cause hearing will take place on Feb. 5.
The fire
According to an affidavit from Tam Vieth, a special agent with the Bureau of Alcohol, Tobacco, Firearms and Explosives, Nolan set a fire at Stowe Cable Systems on Jan. 7.
Over a five-year period, fires in Stowe resulted in more than $4 million in damages, displaced workers from their jobs, endangered lives and "created an atmosphere of anxiety for the residents of Stowe," Vieth wrote.
Some fires were initially ruled not suspicious, but after further investigation were found to be deliberately set.
Some of the fires were suspected to be the work of a person identified as "subject one" and others by Nolan, including the fire at Stowe Cable Systems.
On Jan. 7, video footage from the utility — which installed cameras after a fire in August — showed a person walking up to the building and moving in "a manner consistent with lighting a fire" at the building's exterior, using a handheld butane-looking lighter, putting items into the fire and walking away.
That was at about 5:56 a.m.
The person wore a dark, hooded jacket, a reflective watch, blue jeans and what were described as distinctive shoes that left shoe prints in the snow nearby.
Police asked for community input to identify the person captured on film.
On Jan. 8, officers from Stowe's police department went to Nolan's home, an apartment at Cliff and South Main streets, a short distance from where the fire was set.
At home, Nolan was wearing blue jeans and a reflective watch, according to the affidavit, and a black hooded jacket was seen in the apartment.
When told there was surveillance footage of a fire set the day before, Det. Sgt. Todd Ambroz said Nolan tensed. "His pulse became rapid and visible in his neck, he appeared to have difficulty speaking and his hands began to visibly shake," according to the affidavit.
Nolan, upon seeing still frames, said one couldn't identify the person in the unclear images.
About 10 minutes after leaving Nolan's home, Ambroz was notified that Nolan had called the Vermont Arson Tip Line, accusing someone else of starting the Jan. 7 fire.
"Based on the investigators' collective training and experience, we suspected that Nolan had made the call to deflect blame from himself," Vieth wrote.
Nolan's clothing and shoes were taken after a search warrant was obtained, as was a long-reach butane lighter.
Three more lighters and two boxes of fire starters were found — Nolan's home did not have a fireplace or fire pit, Vieth wrote.
Having spoken with Ambroz and Det. Sgt. Fred Whitcomb, Vieth wrote that Nolan admitted to setting certain eight fires and described how they were set.
• Stowe Library, March 30, 2019 — Nolan said he started that with a fire starter on a windowsill.
• 638 South Main St., March 30, 2019 — Nolan said he started that with a fire starter on the building's back stairs; "he did not know the whole building was going to burn, and that he was sorry that he did it."
• 14 Pond St., April 18, 2019 — Nolan started the fire using a lighter on the exterior of the building, he said.
• 120 South Main St., June 6, 2020 — Nolan said he lit a dumpster on fire using a lighter, but didn't mean to ignite the building.
• 571 South Main St., August 2020 — Nolan said he lit that fire using a lighter on the back side of the building and that he was only there for a short time.
• River Road, Aug. 29, 2020 — Nolan said he started the dumpster fire using "the same kind of fire lighter he used each time and that the dumpster had been filled with trash."
For the Stowe Cable Systems fire, Nolan said he lit wood on the building on fire with a fire starter and a butane lighter.
He didn't know why he started the fires, according to Vieth's affidavit, but said he didn't want to hurt anyone and "tried to set fires to buildings that no one was living in."
Nolan also disclosed to the detectives that he has a severe drinking problem and was often "very drunk" when starting fires.
He said a traumatic brain injury resulting from a 1996 accident affects his memory.
He thought police might suspect him when they visited his home Jan. 8, so he threw his hooded jacket and shoes — that he allegedly wore at the Stowe Cable Systems fire — in a trash can near the police station.
According to Vieth, the eight fires Nolan admitted setting took place in the dark, were set against structures and began at low levels — at or below windowsills.
Each was set within walking distance of Nolan's home, the farthest about half a mile away, Vieth wrote.
A series of other fires were set in similar ways, though some showed evidence of fuel sources. Between August 2016 and August 2018, there was a lag in arsons, which Vieth wrote "could imply that different individuals were involved in the subsets."
Nolan said he had no memory of fires set before March 30, 2019, but Vieth wrote he didn't outright deny his involvement of two in particular.
Because Stowe Cable Systems provides internet, telephone and cable television service to customers — giving access to the web — the crime affected interstate and foreign commerce.
Two other businesses in the Stoweware Commons building — Uncle George's Flower Shop and Denoia's Drycleaners — relied on materials and supplies shipped or transported interstate or internationally, Vieth wrote.