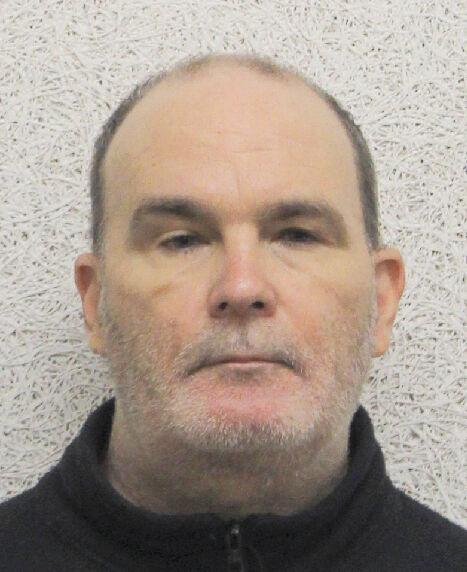 A Stowe man, who authorities say admitted to starting at least eight fires, will be released from federal custody in mid-June so he can seek proper mental health and substance use treatment.
Jeffrey M. Nolan, 62, is expected to participate in three out-of-state residential treatment programs over at least three months, according to the plan discussed during a hearing in U.S. District Court in Burlington Wednesday.
U.S. Magistrate Judge Kevin J. Doyle approved the plan developed by Nolan's defense team and the Veterans Administration. Both the U.S. Probation Office and federal prosecutors agreed to the plan.
Doyle stressed the treatment plan was a substantial undertaking and not just a two-week effort. He asked Nolan if he will fully tackle the programs.
"I certainly will," said Nolan, who appeared from the Essex County, New York, jail for the virtual court hearing.
Doyle said the three-part treatment plan would begin June 14 when a treatment bed becomes available at the first center in Connecticut. Nolan will remain jailed until that time.  
Until Nolan's arrest, Stowe public safety officials have said the community members and businesses were haunted by a large number of suspicious fires over the previous five years that caused millions of dollars in damage to various structures. Several people lost jobs and the lives of residents and first responders were endangered, officials said.
Nolan was initially arrested on state charges Jan. 12 following an intensive investigation by Stowe Police, the Vermont State Police fire division, and the Bureau of Alcohol, Tobacco, Firearms and Explosives. After Nolan pleaded not guilty in state court, a judge released him on conditions.
The ATF then arrested him nine days later on a federal criminal complaint for a malicious fire Jan. 7 to a building at Stowe Cable Systems on Thomas Lane. Then-U.S. Magistrate Judge John M. Conroy eventually ordered Nolan held without bail. Conroy cited the weight of the evidence and Nolan's history of alcohol and substance use.
A federal grand jury later indicted Nolan on a single charge of setting a commercial building on fire. Nolan later pleaded not guilty.
The eight fires, including at the town's public library, happened between March 2019 and January. Seven other suspicious fires in Stowe remain under criminal investigation.
Court records show Nolan confessed to setting eight fires and now the defense is scrambling to try to see if those admissions can be challenged. 
The defense, in a recent motion to the federal court, said it needs additional time to "retain and consult with an expert psychological witness specializing in the voluntariness of confessions in advance of filing a motion to suppress Mr. Nolan's statements."
Chief Federal Judge Geoffrey W. Crawford, who will preside over any possible trial, agreed this week to a 30-day extension to file any defense motions. Any pre-trial motions had been due on Thursday and Crawford approved the extension on Tuesday. It is the first extension granted by the court since Nolan first appeared in federal court on the felony charge.
Nolan, who served as a military police officer in the U.S. Army in West Germany during the late 1970s, has long suffered from post-traumatic stress disorder, or PTSD, according to Assistant Federal Defender David L. McColgin.
Nolan also has a long history of substance use, including opiate and alcohol addiction, McColgin said in federal court papers.
McColgin said in court Wednesday Nolan would enroll in three phases of treatment over the course of at least three months.
Nolan has been recently accepted into the Starlight treatment program in Stonington, Conn., a 28-day residential rehabilitation program for current and former military members focusing on treatment for substance use, PTSD and other mental health issues. 
Following his participation in Starlight, Nolan will attend the Bedford, Mass., Domiciliary program for homeless vets, McColgin said.
McColgin said the release plan calls for Nolan — after successful completion of the first two programs — to be referred to a third facility: the Crescent House in Lowell, Mass.  Nolan would need to undergo a full screening for the Crescent program, which is a transitional sober residence rehabilitation program focusing on recovery from alcohol and drug use and addiction.
"The Starlight, Domiciliary and Crescent House programs will provide Mr. Nolan with prolonged, structured and multi-faceted residential treatment for his substance use and mental health conditions," McColgin wrote in his motion seeking release. 
Michael Owens, a veteran justice outreach specialist, is working with Nolan, court records show.
McColgin said Nolan reported that he underwent previous inpatient substance use treatment: once at a facility in New York State in the mid 1990s and two other times at Maple Leaf Farms in Underhill, both before 2008.   
Since 2008, he has been taking prescribed buprenorphine for opioid dependence, McColgin wrote. 
The defense also outlined the following in court papers: Nolan also was briefly hospitalized in 1994 for mental health issues. He reported being currently prescribed — through his primary care provider — multiple psychotropic medications. He last received psychiatric treatment from a psychiatrist in 2005 and has not received any dedicated mental health treatment since, records show.
The defense also said in court papers Nolan is not a risk to flee. They noted until the latest charges Nolan had "a minimal criminal record." Most of the offenses listed in his pretrial report were dismissed, McColgin said. There were two misdemeanor convictions that netted him a few days of imprisonment for each offense — one in 2011 and one in 2008.
The eight charges filed by the state cover setting fires to the Stowe Free Library at 90 Pond St., March 30, 2019; a chiropractor's office at 14 Pond St., April 18, 2019; a 3-bay garage and storage building at 120 South Main St., June 1, 2020; a commercial building at 571 South Main St., at the beginning of August 2020; a dumpster on River Road on Aug. 29, 2020; the Stowe Cable Vision building on Aug. 30, 2020; and the Stowe Cable Vision building again on Jan. 7.  
The suspect in the last fire was caught on video.
Damage from the eight fires exceeded $1.5 million, police said.