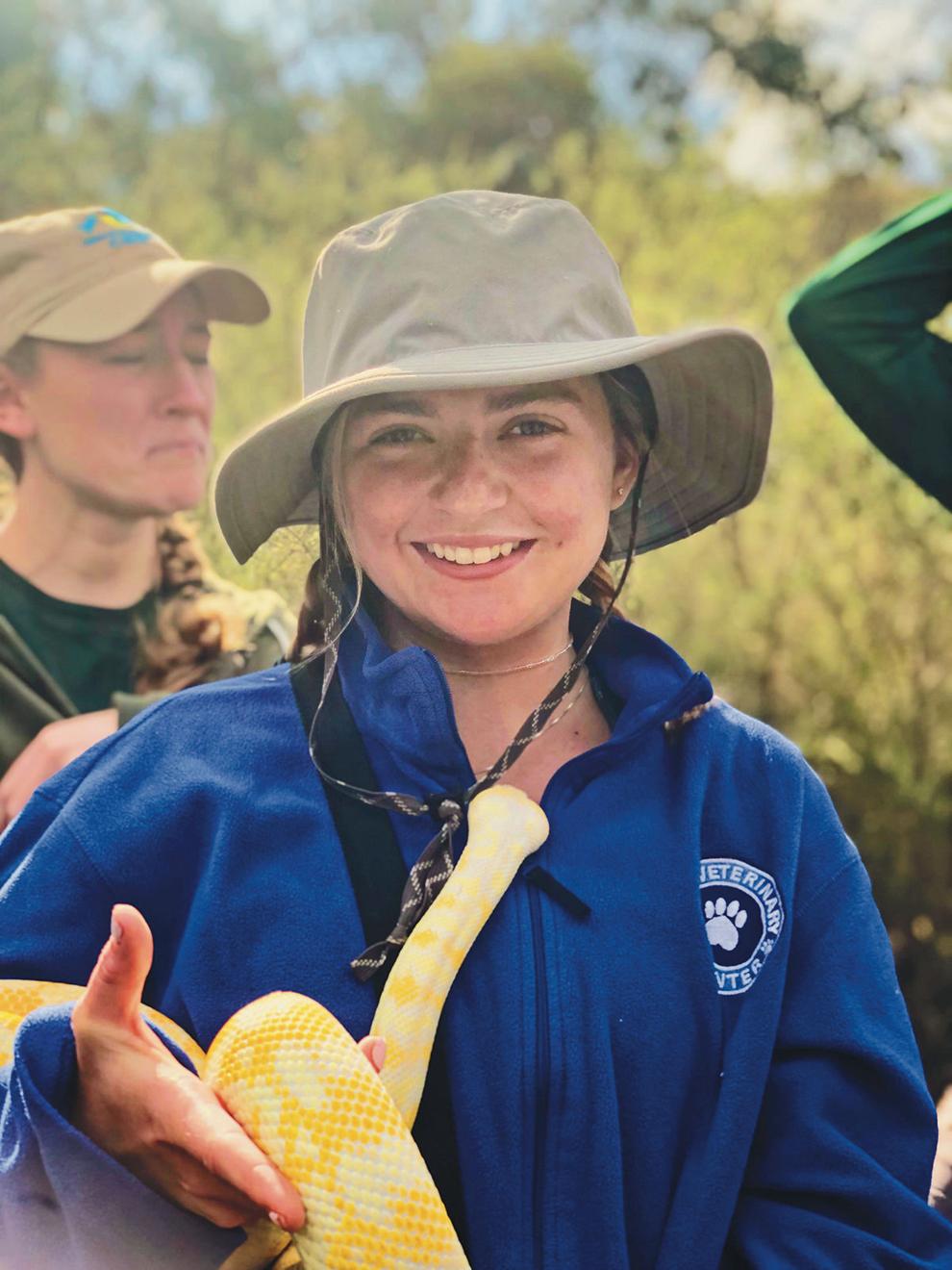 Sophie Loughran, 20, of Stowe, a junior at the University of Vermont majoring in animal science, spent two weeks in Australia this summer helping animals and learning hands-on what it's like to be a veterinarian.
Traveling with study-abroad organization Loop Abroad, Loughran was selected as part of a small team of volunteers at Walkabout Wildlife Park, providing care for kangaroos, koalas and other animals, including feedings, health checks and enrichments.
Loughran said "I had an amazing time working with Australian wildlife and culture. Loop Abroad has done an amazing job putting together these programs, and I will carry this new knowledge with me as I continue to work towards vet school."
Admission to veterinary programs is selective and was based on her transcript, admissions essay and professional references.