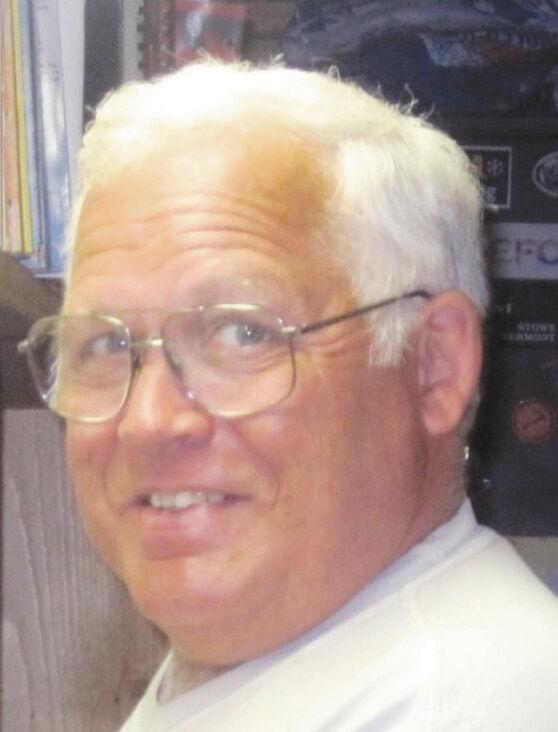 Raymond Arthur Smith, "Ray," 70, of Waitsfield, died unexpectedly at his home on Tuesday, Aug. 4, 2020. Born in Cambridge on Christmas day, 1949, he was a son of the late Arthur Smith, Jr. and the late June (Richardson) Smith. On May 2, 1970, he married Janet (Latimer) Smith in Enosburg Falls.
Ray was a wonderful man who possessed exceptional talent and had a multitude of skills. After graduating from Cambridge High School in 1967 Ray furthered his education by obtaining an associate degree in agriculture from Vermont Technical College in Randolph. Ray began his working career at Goss Tire before moving on to Pyrofax Gas, where he took on a sizable endeavor of converting the company's fleet of trucks to propane.
Ray then began to pursue his passion for welding and steel fabrication by first working at Fayston Iron and Steel Works, Inc. before going out on his own and establishing R. A. Smith, during which time he hauled steel for Capitol Steel and fabricated steel for various contractors. Throughout his tenure as a steel fabricator Ray was known for his attention to detail and dedication to producing great results and products.
His favorite saying was "You want it done or you want it done right?" His steel work can be seen in various venues throughout Vermont and beyond, including UVM, Green Mountain College, Bonnaroo Music & Art Festival and FAO Schwartz in New York.
Ray was also an excellent mechanic. Later in his career he worked as a crane operator and big machine mechanic for Hutch Crane Services and Treeworks Ltd. He held certifications for crane operator through the Crane Institute of America and signalman/basic rigger through the New England Crane School.
There are not enough words that can begin to describe Ray. He had the work ethic of an iron horse, with a stoic exterior, but inside he had a heart of gold. He strived for perfection in a way that made you want to be a better person. Stubborn as a mule, but very much a gentle giant.
He also took time to enjoy life and had countless interests. Ray truly enjoyed the game of golf with friends, his sons-in-law and his grandson Miles, and maintained his membership at the Copley Country Club in Morrisville. He took great pride and joy in working on the Whitney Tree Service and Motorsports race car at Bear Ridge in Bradford.
He also enjoyed watching and attending Nascar races. Ray also had a love for gambling and made sure to get in some games of 3-card poker when in Nevada. One of his most endearing traits is that he was always willing to help someone. Whether it be fixing something or sharing a cup of coffee, he touched the lives of many. He is fondly remembered for being a true family man and how much he cherished his children and grandchildren.
Ray is loved and mourned by his wife of 50 years, Janet Smith of Waitsfield; their children, Stacey Marie Stine and her husband Chum of North Las Vegas, Nev., and Carey Ann Rounds and her husband William of Waitsfield; three grandchildren, Chloe Stine, Miles Stine and Kane Rounds; a sister, Margaret Smith of Johnson; two brothers, Arlan Smith and his wife Jeannie of Barre, and David Smith of Jeffersonville; as well as nieces, nephews and extended family.
A celebration of life will be planned for a future date. In lieu of flowers, donations may be made to the Mad River Valley Ambulance Service, PO Box 305, Waitsfield, VT 05673.
The family invites you to share your memories and condolences by visiting perkinsparker.com or the funeral home Facebook page.