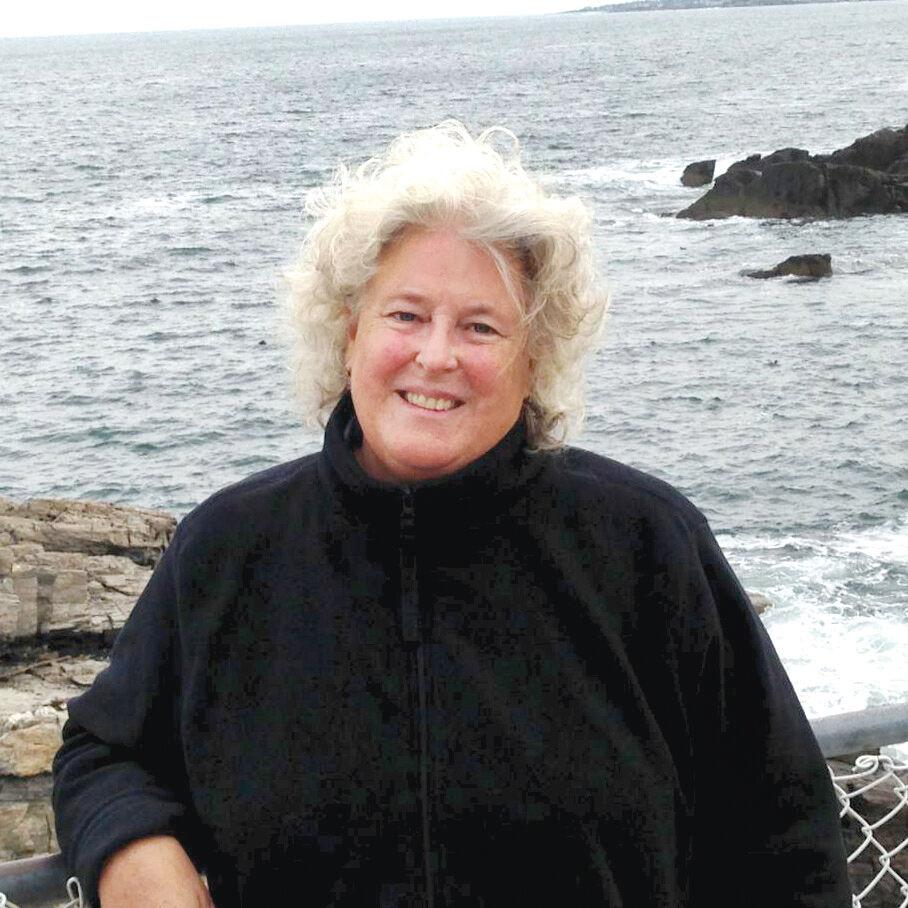 Paula Festa Helmken, 70, of Stowe, died peacefully on Thursday, March 11, 2021, at Lahey Medical Center in Burlington, Mass., surrounded by family. Paula was a true force of a woman who will be missed by everyone who had the pleasure to know her.
Paula was born on March 2, 1951, in Ossining, N.Y., to Marion Noller and Wallace Vincent "Knute" Festa, as the younger of two daughters. She graduated from Mahopac High School and earned a degree from Champlain College in Burlington. She grew up in an active and loving family that made camping adventures and ski trips an integral part of her childhood. Marion and Knute also later became beloved longtime Stowe residents.
In 1973, Paula was working on Cape Cod for The Hirsel sewing sheepskin booties and jackets. She moved to Stowe and set up a business with the sheepskin pattern in the old McCarthy's building. Soon afterwards, she joined and helped develop Stowe Leathers. Cherished friendships were formed in these early years in Stowe that would outlast decades of change and growth.
It was among this group of friends that Paula met Gilbert. Paula married Gilbert Merritt Helmken Jr. on Oct. 28, 1978, at St. John's in the Mountains Episcopal Church in Stowe. Their reception was at Ten Acres Lodge.
With an unfathomable ability to never forget a face or name and a massive and generous heart, Paula lived her life for those around her. She loved with true abandon and adored her family, friends and the Stowe community. Over the past almost five decades, she was a staple among the village, from running a daycare out of her home, running a greenhouse with Gilbert, helping visitors at Stowe Area Association, working in the computer lab at Stowe Middle and High School, and finally keeping her finger on the pulse of town at Union Bank until her retirement.
Over the years she also volunteered her time and skills for area nonprofits, including Stowe Rescue Squad, North Country Animal League and, most recently while in retirement, serving on the board of the Stowe Weekend of Hope.
Paula loved getting together with friends for meals out, weeks on Cape Cod or spur-of-the-moment day trips. She also loved to travel and over the years had taken many trips, such as family vacations in Maine and Hawaii and trips with friends to Italy, Germany and Ireland.
Paula is survived by her husband, Gilbert; her son, Merritt Helmken and wife, Coryn, and their children, Abigail and Finn; daughter, Lee Helmken Cherry and husband, Phillip; her sister, Wallie Festa-Hammer; and a number of extended family members and close friends.
A celebration of life will be scheduled for July of this year. Details will be announced at a later date.
In lieu of flowers, donations may be made in Paula's name to Stowe Weekend of Hope, P.O. Box 604, ​Stowe VT 05672 (stowehope.org), or North Country Animal League, 16 Mountain View Meadow Road, Morrisville VT 05661. (ncal.com)