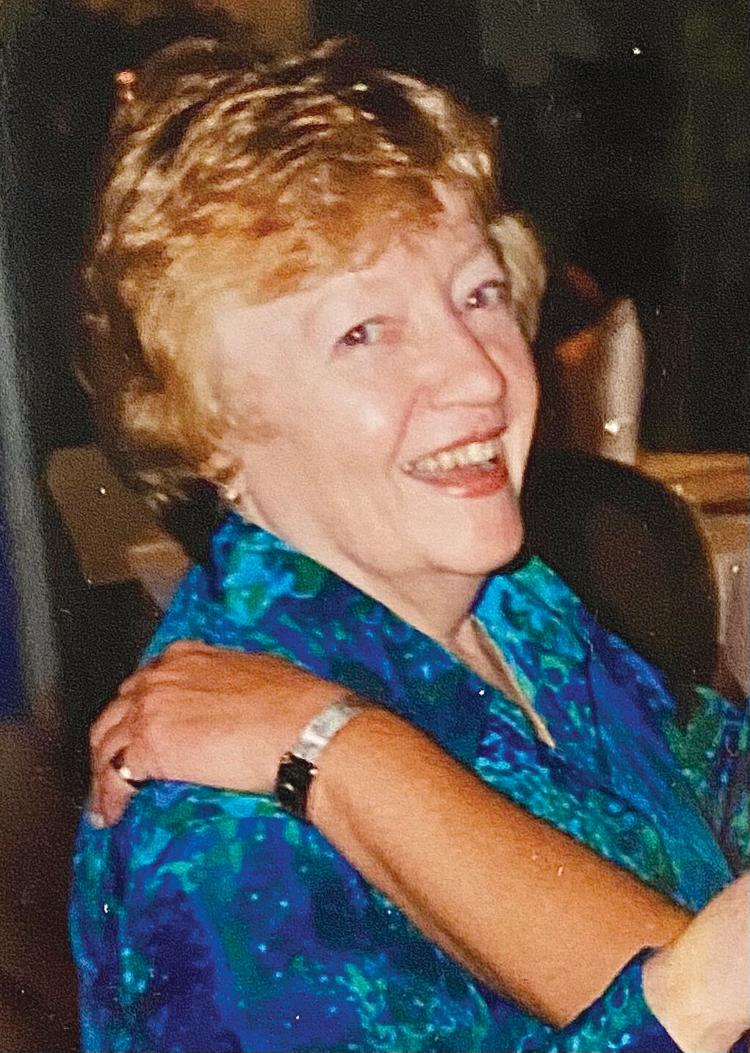 Kathleen Rajki, 86, of Stowe, died Dec. 23, 2020, at the McClure Miller Respite House in Colchester.
Kathleen was born on Oct. 19, 1934, in Derrydoon, County Fermanagh, Ireland, to Bernard and Kate McDonald. 
Kathleen left Ireland at age 16 to work in England. In 1956 she emigrated to New York City, where she met and married Frank Rajki from Hungary. They began married life at Fort Bragg, N.C., and returned to New York in 1961. Kathleen raised three children in Sunnyside, worked in New York City as a bookkeeper until Sept. 11, and then retired to Vermont.
In Stowe, she quickly became involved in service to the West Branch Apartments community. Throughout her life, she volunteered wherever there was a need, whether it was at the school library or bingo at Queen of Angels in Sunnyside, or at the senior luncheons at West Branch in Stowe. Kathleen was an avid knitter, crossword puzzle-solver and jokester.
She leaves her daughters, Elsa and husband, Joseph Myers, and Trudy and husband, Peter Dumas; son, Frank Rajki, Jr., grandson, Joseph Myers, Jr.; sisters, Rita O'Hagan and Bernadette "Detta" Hanlon; cousins, Patricia, Dympna, Yvonne, Eamon and Eugene Woods; and many nieces, nephews and cousins.
Kathleen was predeceased by her sisters, Roseanne and Mary Theresa; brothers, John, Phillip, and Barney; her granddaughter, Mary Kathryn Myers; and cousin, Mary and husband, Tommy Woods, and their son Malachy Woods.
The family thanks Heidi Scheuermann for her friendship, and would like to express sincere gratitude to nurse Christina and the staff at the Respite House whose dedication is unparalleled. They truly are angels.
A memorial service will be held at Blessed Sacrament Church, Mountain Road, Stowe, at a time to be announced. A Mass of Christian burial will be celebrated at Queen of Angels Church, 44-04 Skillman Avenue, Sunnyside, NY 11104 on Saturday, Jan. 16, 2021 at 9:45 a.m. Burial will follow at St. John's Cemetery, 80-01 Metropolitan Avenue, Middle Village, NY 11379.
Memorial contributions in Kathleen's memory may be made to the Vermont Food Bank and the McClure Miller Respite House, a division of the University of Vermont Medical Center.
The family also invites you to share your memories and condolences by visiting awrfh.com.