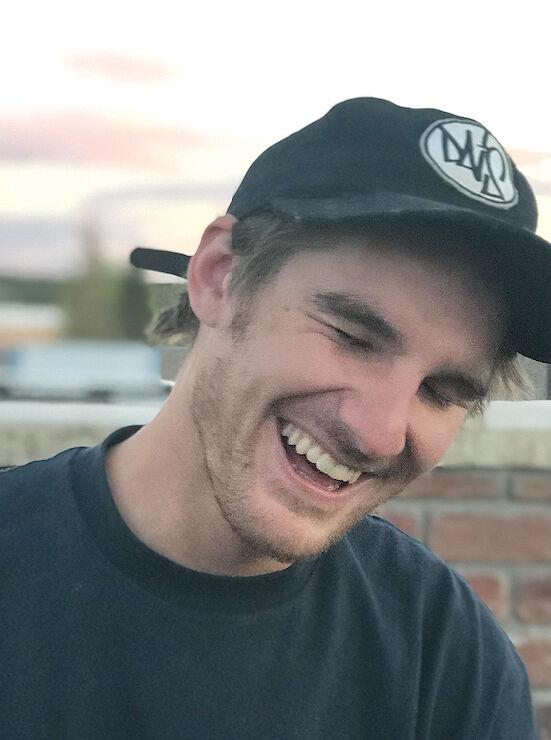 John "Jack" Hayden, 29, died unexpectedly on Thursday, Dec. 30, 2021.
Born on Dec. 2, 1992, to Shawn and Dorothy Hughes Hayden, Jack was loving, kindhearted and a beautiful soul destined to be with us for only a short 29 years.
Jack grew up in Stowe and is remembered lovingly by his family, teachers and friends as a fun, yet precocious, child with endless energy and a knack for getting into trouble — trouble that was inevitably disguised by his warm smile and infectious personality.
That smile and personality remained within Jack through his young adulthood as friends, family and even strangers drifted toward his warm, comforting presence. He took a genuine interest in others and made people feel truly valued, which is so rare in the world today. He encompassed so many wonderful qualities, which is why he was loved by anyone who crossed paths with him.
What kept Jack grounded was his love for the outdoors. His appreciation for the natural world began at a young age as he explored the hills, mountains and valleys of Stowe with his father, mother, sisters and so many friends.
Even at a young age, he embraced all that surrounded us and took advantage of every opportunity he had to enjoy it. That appreciation continued throughout his life — from the mountains of Vermont to those of Colorado and beyond.
Like his father, skiing was a lifelong passion. Skiing was Jack's happy place — you could see it in his style and the way he gave 100 percent whether in the park or just goofing around the mountain. When he was on skis, he lived entirely in the moment, there was no other place he would rather be. Kid could f***ing rip.
Jack is predeceased by his father, Shawn Hayden; along with his grandparents, Kiki and Jack Hayden and Paul and Marge Hughes.
He is survived by his mother, Dorothy "Dot" Hayden; his sisters, Molly Hayden and Courtney Hayden; and his many close friends and family across the country. He will be greatly missed by his adored Samoyed, Karl. He left a legacy with his community in Colorado and Stowe and will always remembered for the wonderful man, friend, brother, boyfriend and son that he was.
In lieu of flowers, the family asks that donations be sent in Jack's memory to Save a Brain. (saveabraininc.com)
Memorial service information will be forthcoming.