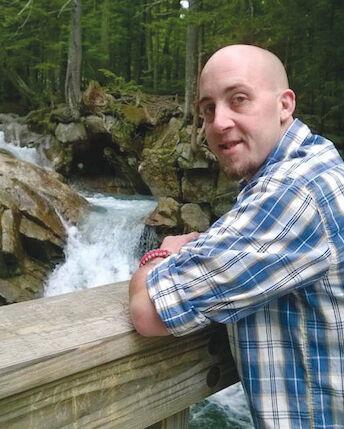 Jesse Everett Williams, 37, from Waterbury Center, lost his battle with alcoholism on Friday, April 9, 2021. Jesse was known for his ever-present humor that his sisters would agree bordered on embarrassing, pure love of animals and his family, pure enjoyment of heart-racing activities like skydiving and racing. He was always the first to tell someone he loved them and you felt he meant every word.
Jesse attended Waterbury Elementary School and attended Harwood Union and Stowe high school. His attendance at NASCAR Technical Institute in Mooresville, N.C., is one of the things he was quite proud of.
Race fans might remember his famous 007 orange race car that would take laps at Thunder Road speedway for several years. If not, he would have been happy to tell you about each race, several times.
Jesse is survived by his parents Lester and Barbara (Hutchins) Williams; sisters, Kristine Williams of Bradford, Karen Williams of Bradford, Heather (Williams) Tullar and husband, Jerry, of Lyme, N.H., and Sarah Williams of Stowe. He leaves behind numerous nieces and nephews who loved their uncle almost as much as he loved them.
Jesse was predeceased by his grandparents, Leona and Lawrence Williams of Williamstown, and Everett and Mary Hutchins of Johnson. His most favorite uncle, Raymond Hutchins, will have a race car waiting for him when he arrives at the pearly gates so they can race each other to see who gets through first.
The family has already received so many thoughts and prayers, and wants everyone to know how much they appreciate each person who has already reached out. The pain of his last few years and now death is heartbreaking and intolerable, and Jesse's family hopes others who read this may find strength in finding help for themselves.
Those touched by Jesse's love are invited to a celebration of life, Sunday, May 16, 1 p.m., at the Waterbury Center Fish and Game Club, for a potluck and remembrance of him during the good times.
In lieu of flowers the family asks for donations to be made to the North Central Vermont Recovery Center, 275 Brooklyn St, Morrisville VT 05661, or ncvrc.com, where you can find additional resources if you are or love someone with the disease of addiction.