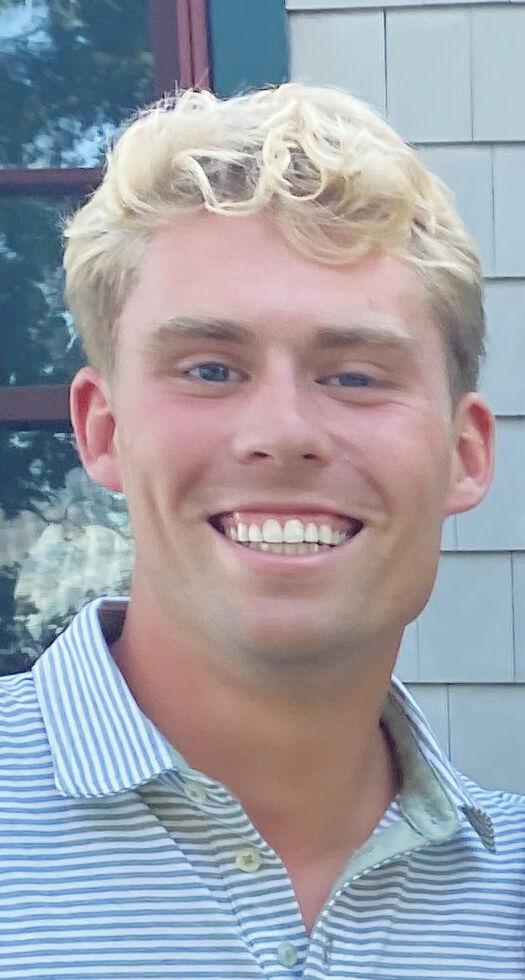 Jackson Theodore Seivwright, 20, of Elmore, died Sunday, Feb. 12, 2023, as the result of a skiing accident in Chamonix, France, while studying abroad in The Netherlands. Jackson was born in Burlington on April 29, 2002.
Jackson — Jack, Jacky, Jackie Moon, JC, Jazzy, Blondie — was energy and light from his first day. From his tow-headed coif to his brilliant ever-present smile, Jack went at everything with absolute gusto, embracing all that life had to offer. The only thing Jackson liked more than having fun was sharing it with others. Jack was an accomplished athlete, gifted student, stylish dresser, fabulous dancer, funny dude, and most important, giant-hearted son, brother, grandson, nephew, cousin and friend.
Jack graduated in 2020 from Stowe High School, where he played four years of varsity soccer and tennis, served as captain of his soccer team for two years and, as a junior who had never skated, taught himself to be the starting hockey goalie.
Outside of school, Jack spent a decade on the Capital Soccer squad, played a mean fiddle, loved time on the links and was a cornhole champion.
From a young age, Jackie had a clear interest in business. As soon as he had a license, Jack started his own company, The Mansfield Men. He employed a handful of friends to work alongside him stacking wood, painting, doing trampoline set ups or just about any project where someone needed a helping hand.
After high school, Jack went to Wesleyan University in Middletown, Conn., where he was recruited to play soccer, and almost immediately forged profound friendships. He was an economics and psychology double major and traded his cleats in for running shoes, completing both a half and full marathon with his big brother.
As is true for so many, the error of COVID-19 threw a lot of curve balls, most of which Jack interpreted as opportunities, allowing him to go to school remotely from the shores of South Carolina and, most recently, study abroad in Amsterdam. As a part of this great adventure, Jackson and his good friends were each planning a weekend trip for the semester. Their first, planned by Jack, was the weekend in Chamonix.
The day before he died, Jack made a video call to his family, from the top of the Alps. He held the phone away, giving them a panorama of the stunning scenery, exclaiming he was having the best day of his life. There is some comfort in knowing that Jack was true to form to the end, fully embracing and loving all that his young and far too short life had offered him.
Jackson is survived by his parents, Kimberly Bruno, MD and Jeff Seivwright of Elmore; his brother, Will Seivwright of Boston; grandparents, Ellen and Leon Bruno of Stowe; uncles, Ted Bruno (Lisa) of Niantic, Conn., David Bruno (Kendra) of Seattle, Wash., and James Seivwright (Cindy) of Essex; aunt Julie Smith (Scott), Montpelier; cousins, Geoffrey Bruno, Maggie Williams (Jack), Kyle Smith, Shane Smith and girlfriend, Shea Lyden, Stowe; and many, many friends who loved him dearly.
There will be a celebration of Jackson's life on Sunday, Feb. 19, at 3 p.m. at Stowe Community Church. If possible, please carpool.
A shuttle bus will leave from Stowe High School at 2:15 p.m. and bring people back to the high school after the celebration. There will be overflow seating at Akeley Memorial Building in the Town Hall theater. Please feel free to dress as you wish, casual and colorful are welcome.
In lieu of flowers, the family asks that any memorials be made to Green Mountain Club (greenmountainclub.org) or Special Olympics Vermont (specialolympicsvermont.org) in Jackson's name.
Celebration of life: Jack Seivwright
Hundreds of people gathered in Stowe on Sunday, Feb. 19, to celebrate the life of Jack Seivwright, an Elmore native and standout Stowe High School athlete who died the week before after a skiing accident in the French Alps at the age of 20.
As a testament to how many people knew Seivwright or his family, Stowe Community Church was at capacity and hundreds more watched a livestream of the service. The church still has the service on its website, stowecommunitychurch.org.
The night before, the Stowe/Peoples Academy boys' hockey team displayed Seivwright's old uniform and the players all wore No. 31 on their shoulders in honor of the former Raiders goalie.
Before the game, coach Jon Grace asked for a moment of silence, saying, "Jack's work ethic, friendly demeanor and contagious happiness will forever be missed by his family, friends and anyone who had the pleasure to know him."