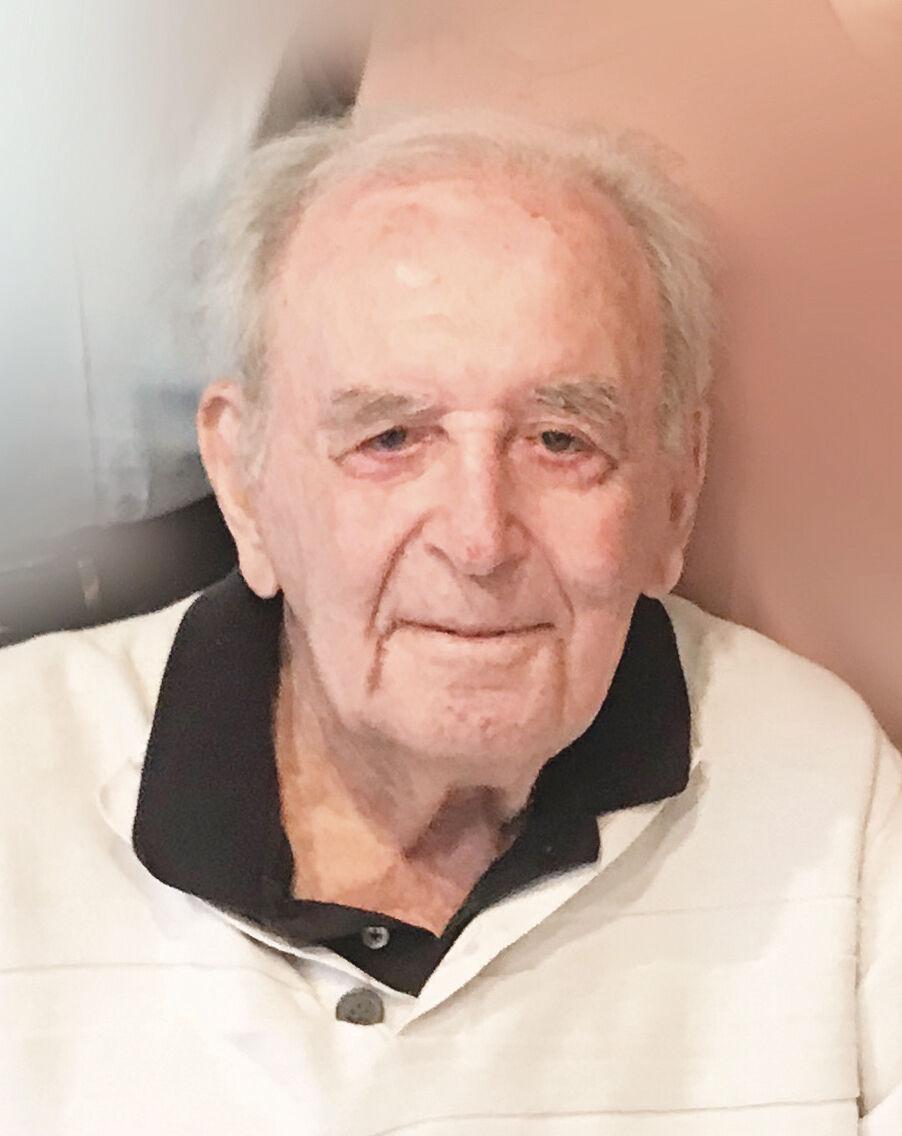 Edward X. Greene, 104, died peacefully Saturday, June 18, 2022, at his home in Boca Raton, Fla.
He was born June 11, 1918, in Brooklyn, N.Y., the son of Harry and Celia Greenbaum, where he graduated high school early. 
Edward graduated from Brooklyn College with a bachelor's degree. Following graduation, he worked for the Civilian Conservation Corps as a logger in Washington State. Subsequently he enlisted in the U.S. Army as a non-commissioned officer and rose to the rank of lieutenant in the 101st Airborne Division. He graduated jumpmaster school before transferring to the 87th Regimen — now part of the 10th Mountain Division — and was deployed to Bastogne where he was an infantryman in the Battle of the Bulge, during which time he was awarded several promotions in rank.
After the war he worked several special assignments in Europe coordinating the return of the Allied forces to the U.S. during which time he was awarded two Purple Hearts and the Bronze Star. He retired in 1971 as a colonel in the U.S. Army reserves.
After returning from Europe, he completed his Master of Education Degree at Rutgers University while holding several jobs and was a volunteer member of the National Ski Patrol. In 1947 he and his wife, Caroline met while skiing at Mt. Cranmore, N.H., and were married in 1948. After working for his father-in-law briefly, he founded the Emerson Bearing Company in 1951, and together with his partner, Justin Katz, the Action Bearing Company in 1956, which is still in operation. 
In 1968 he founded the investment company Greenex Associates. Both he and wife Caroline were lifelong golf, tennis and skiing enthusiasts. He was one of the original owners at the Mt. Mansfield townhouses and loved to ski on Mt. Mansfield. He deeply loved and relished his friendships, especially his frequent captive audiences with whom he shared his enthralling stories about his war experiences and his life's adventures.
He had a passion for knowledge and as an expert on world history had an amazing ability to recall myriad facts and details. Edward was a very early adopter of health and fitness, starting in 1933 at the age of 15 as a long-distance runner and continued to embrace the outdoors and physical fitness consistently until his late 90s. He fully embraced life and all that it had to offer right up until the end.
He was predeceased by his beloved wife of 71 years, Caroline; and his son-in-law, William Blum. He is survived by his daughter, Alison E. Greene of Wellington, Fla.; son, Steven M. Greene and his wife, Donna of Brookline, Mass.; granddaughter, Tanya Henderson and her husband, Michael Zee of Portola Valley, Calif.; and three great-grandchildren Alexander Henderson-Neal, Tyler Henderson-Neal and Stella Zee.