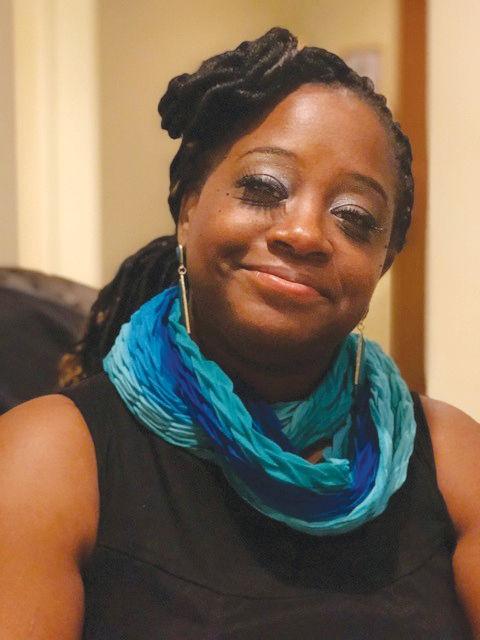 Former state legislator Kiah Morris will be the keynote speaker for the Greater Stowe Interfaith Coalition's annual Dr. Martin Luther King, Jr. commemoration on Sunday, Jan. 19, at 6 p.m. at St. Johns in the Mountains Episcopal Church, 1994 Mountain Road, Stowe.  
The public is welcome, free.  
Morris is executive director of the Vermont Coalition on Ethnic and Social Equity in Schools. She is an author, advocate and performance artist.  
Morris, a Democrat from Bennington, was the only black woman legislator in Vermont. After she became the target of racial harassment, online slurs and threats to her safety, she resigned from the House in 2018. She had served since 2014.
Morris was the first person of color elected from Bennington County and the second African-American woman ever elected to the Vermont Legislature. She served on the House Judiciary Committee and Vermont Judicial Nominating Board and was co-chair of the tri-partisan Legislative Women's Caucus. 
Her legislative accomplishments include passage of low- to no-cost contraception for all; fair and impartial policing standards; and creation of a multisector panel to address racial disparities in the criminal and juvenile justice systems in Vermont.
She helmed the establishment of a cabinet-level position to address systemic racism in state government, the most comprehensive ethnic and social equity in schools bill in the nation, and medical monitoring for victims of corporate pollution.
Her story has been covered by CNN, Huffington Post, New York Times, Washington Post, The Hill, Essence Magazine, Canadian Broadcasting Company, PBS, BBC Radio and Vice Media.
She is an award-winning trainer, speaker and presenter. She provides consultant services, workshops and presentations on issues of diversity, equity and leadership for organizations around the globe.
As co-owner of the TESA Collective cooperative, she manages marketing, communications and strategic partnerships.
She sits on the board of United Children's Services, is a Sisters on the Planet Ambassador for Oxfam America, leader with Rights and Democracy Vermont and is on the advisory councils for Emerge Vermont and Black Lives Matter Vermont.
As an arts advocate with a passion for community-based art, she has produced many special events, concerts and art exhibits. Her work focuses on amplification of voices of the oppressed, issues of human rights and social justice.