Last December, as Vermonters chopped down Christmas trees, breathed life into inflatable reindeer and placed glowing menorahs in their windows, COVID-19-related hospitalizations surged.
State health officials warned that a new Omicron variant had likely been in local communities for a while, becoming the state's most dominant strain in just one week. Hospitals, understaffed and reeling from one long shift that seems to have lasted years, began to fill again. As they reached out for help from agencies to fill holes in staffing, the cost to hire a traveling nurse skyrocketed, increasing 100 percent.
The high rates were directly tied to demand, sometimes changing week to week as the need grew, said Mary Broadworth, vice president of human resources for the University of Vermont Medical Center.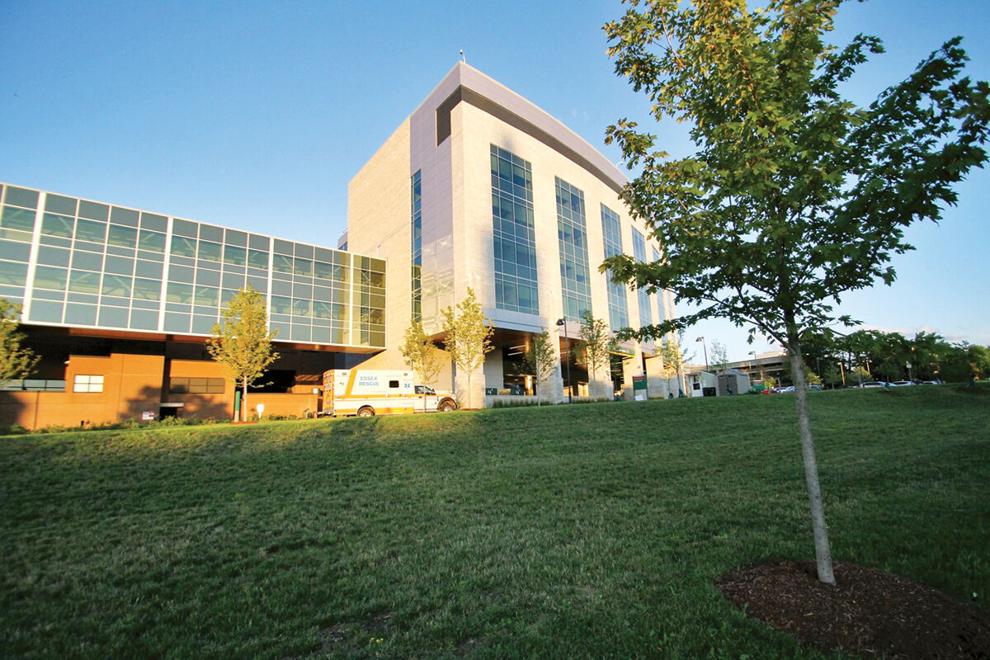 Nurse staffing agencies, which existed long before the pandemic, recruit nurses from across the country to fill temporary positions at health care facilities, generally positions hospitals have no other way of filling and need to staff to adequately care for patients. Agencies make money by taking a portion of the payment they secure for their nurses and charging other fees.
Prices for traveling nurses have risen precipitously multiple times in the now years-long pandemic, pushing some Vermont hospitals millions into debt and making some wonder if nurse staffing agencies took advantage of health care facilities with no other choice by charging them exorbitant amounts and pocketing the difference.
Now the state's lone member of the U.S. House of Representatives, Democrat Peter Welch, has called for an intervention, believing that the staffing agencies providing hospitals with traveling nurses are exploitative and need reform.
In late January, as the Omicron-fueled surge waned, Welch led a congressional charge for reform in the traveling nurse industry, sparking pushback at a perceived attempt to limit nurse's pay and from staffing agencies who argue they're hurting as much as anyone else, illuminating the tension in an industry where two employees doing the exact same work take home very different paychecks.
Welch letter
On Jan. 24, Welch, along with Virginia Rep. Rep. Morgan Griffith, addressed a letter to Jeffrey Zients, the White House's COVID-19 response team coordinator, in the wake of the Omicron surge with "concerns that certain nurse-staffing agencies are taking advantage of these difficult circumstances to increase their profits at the expense of patients and the hospitals that treat them."
The letter urged the team to enlist federal agencies with competition and consumer protection authority to investigate the alleged price gouging of hospitals at the hands of nurse staffing agencies, and determine if the high rates were the result of anticompetitive activity or violated consumer protection laws.
"We have received reports that the nurse staffing agencies are vastly inflating price [sic], by two, three or more times pre-pandemic rates, and then taking 40 percent or more of the amount being charged to the hospitals for themselves in profits. We have heard the amounts charged to hospitals rose precipitously as the newest wave of the COVID-19 crisis swept the nation and the agencies seemingly seized the opportunity to increase their bottom line," the letter said.
This was not a lone bipartisan communique authored by two outlier representatives. Welch and Griffith were joined by 200 other members of the 435-member House. The letter employs language like that found in another letter the American Health Care Association sent the Federal Trade Commission last October asking the commission to investigate price gouging by traveling nurse staffing agencies.
Welch's press secretary Emily Becker said the representative was moved to spearhead the letter after seeing the quadrupling of rates demanded by staffing agencies and the "devastating consequences for Vermont's rural non-profit hospitals and providers, many of which were already struggling financially and depend on additional help from travel nurses."
Becker also pointed out that several staffing agencies, including some that operate in Vermont, had recently been purchased by private equity groups looking to cash in on hospitals' COVID-19 desperation, specifically pointing to the purchase of Medical Solutions, one of the country's largest staffing agencies, last August by Centerbridge Partners.
Despite the letter's careful wording directing congressional ire toward the alleged pocket lining by middleman agencies and no direct reference to traveling nurses or the amount hospitals pay them, the letter was immediately met by a storm of public outcry from those convinced the government was advocating for limits on how much nurses could make as travelers.
Five days after the letter was publicized, it began to circulate on social media accompanied by the false statement that the letter itself called for a cap on nurse salary, according to Becker. Like a game of telephone, this false statement ballooned as it spread across the internet, with some claiming Welch had sponsored a bill to cap nurses pay.
This false claim was surprisingly pervasive. A Facebook post by a Texas-based traveling nurse named Kendra Howes posted on Feb. 7 and flagged by the Poynter Institute's PolitiFact fact checkers claimed that "according to Congress travel nurses need a pay cap [sic]." The post had over 30,000 shares before it was taken down.
This misinformed meme even worked its way into more traditional news outlets. Two weeks ago, the Washington Post published an opinion piece from nursing historian Sarah DiGregorio arguing that nurses have been historically undervalued and efforts to cap their pay would exacerbate staffing issues.
The article initially claimed that Welch's letter called for regulating the pay of travel nurses and the paper had to issue a correction clarifying that he only sought to investigate the amount staffing agencies can charge, a distinction he has maintained.
"This letter takes aim at the exploitative, rapid rate increases implemented by agencies and private equity firms. It takes no issue with nurses getting paid more or being compensated for the additional challenges they face providing care during the pandemic," Becker said.
While it is technically inaccurate to claim that Welch or the other letter signees were advocating for a cap on the amount travel nurses can be paid by hospitals, it's easy to see why so many came to believe this was the truth.
Staffing agencies make money by taking a portion of the payment they secure for their nurses. By putting limits on how much an agency can charge a hospital, it only makes sense that this would also mean limiting the amount an agency can require a hospital to pay nurses.
Welch, however, is adamant his letter sought to regulate agencies without affecting nurse pay.
"My letter took issue with the additional fees staffing agencies charge hospitals on top of nurses' pay," Welch said in an email. "Agencies claim 40 percent or more of what they charge hospitals — that means 40 percent or more of what hospitals pay staffing agencies bypasses nurses and goes straight to the pockets of agency executives."
Though there is no legislation currently being considered, Welch argued that along with ensuring a greater percentage of staffing agencies' profits go directly to nurses, Congress could pass bills that expand bargaining rights for nurses, forgive student loan debt for frontline workers, improve staffing ratios for nurses at hospitals and make it easier for nurses to join a union.
"I think travelers are a vital part of our health care system, who do hard work and sacrifice time with their families to care for ours," Welch said. "At the same time, we can't have a health care system that is entirely dependent on temporary travel workers to treat its patients. We need to cultivate the workforce in-state and make it easier to stay here."
Traveling tension
At Copley Hospital in Morristown, Jess Cullity has worked long hours throughout the pandemic as a local nurse and acts as the head of the nurse's union.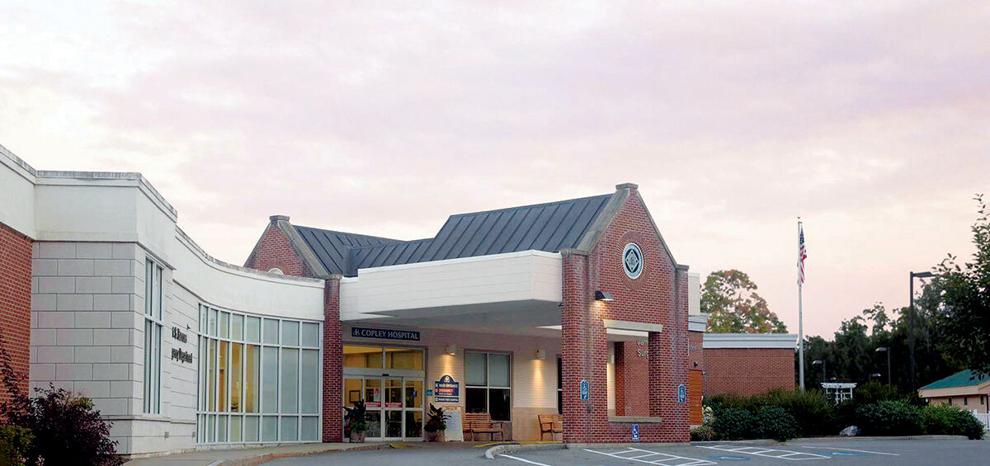 "We always put our best face forward. We're always there for our community members, and it's mostly our neighbors and friends and family that we're taking care of at Copley. It's a small hospital, so we take that seriously," she said. "We feel like it's a privilege to be able to care for people. But you know, it's been tough. The past few years have been really, really tough. Nurses work extremely long hours, sometimes overtime hours, whether they like to or not, and we're in masks 24/7. So, there's been a lot of different challenges."
Though it's been a challenging time, Cullity described the union's relationship with hospital administration as a strong one. Monthly meetings are held where important matters are discussed, including the needs of the nursing staff and strategies for retaining its senior members.
She recognizes that traveling nurses are a necessary part of the hospital ecosystem, needed to fill the spots that can't be filled and to maintain a safe ratio of nurses and patients.
"It would be great if all the local staff that we needed was available and trained and we were fully staffed, but that's just not the reality of the situation here or really anywhere across the country. Most hospitals rely on some travelers, and we try to keep those numbers limited," Cullity said.
One problem from a local nursing standpoint is that traveling nurses aren't part of the union, the essential organization they use to ensure fair treatment and wages. If every nurse working at the hospital was in the union, they would have the maximum amount of leverage, but traveling nurses contract directly with the hospital.
The other source of tension stems from the fact that a traveling nurse is likely being paid a far greater hourly wage than the local nurse working beside them.
"Everyone's kind of contributing to the team and working as hard as they can for the best patient outcomes. You're working beside the one who might be getting paid three times what you are, even though they have the same experience or they're putting forth the same effort. That's tricky," Cullity said.
Reconciling this tension with the recognition that nursing is difficult, necessary work regardless of whether a nurse is traveling or local is a balancing act.
"Although we don't like the tension that is inevitably created between local nurses and travel nurses, we also recognize, support, love and welcome travelers — and local travelers, especially, who are committed to this community, but might not live right in the Lamoille County — to come in and help us out because we need the extra support," Cullity said.
She also noted that the union has worked with Copley to incentivize local nurses by offering them the extra shifts and keeping those profits in their bargaining unit before immediately turning to traveling nurses.
Like Copley, the University of Vermont Medical Center wants to keep its relationship with staffing agencies as a tool in their toolbox. Traveling nurses have almost always been part of the hospital's labor force, jumping in to cover leaves of absences or to offer skills in specialties like dialysis or respiratory therapy, according to Broadworth, the center's human resources executive.
But during the pandemic, she said so many people left the workforce that the medical center's dependence on traveling nurses shifted to a critical position, often forcing them to pay two or three times more to fill understaffed shifts with outsourced labor.
"When we had COVID surges, the pay rates just exploded and so people were being enticed to go travel because the rates were at such a high premium," Broadworth said.
As the state's largest hospital and its only level one trauma center, the medical center usually employs around 2,000 full-time nurses across Vermont. Right now, Broadworth said around 400 traveling nurses are working at the medical center — more than they'd like, though she didn't specify an ideal number.
The amount the University of Vermont Health Network was forced to pay the traveling nurses in December 2021 rose from $80 an hour to $160 an hour, a 100 percent increase, according to a March 18 letter sent to the Green Mountain Care board by network president John Brumsted.
To balance staffing, Broadworth said she's hopeful the medical center hires new graduates, hires back health care workers who left during the pandemic and converts some traveling nurses to full-time employees.
"I think anyone in health care will tell you they're tired. I mean, it's been two years. It's been difficult," she said. "I think the more we can fill those full-time spots, and they've got consistent teammates and they've got a strength that they can rely on to be there if they need to take time off — all of those things are important for their well-being so we're working on all of those things."
A 20 percent wage increase in nursing salaries could also help attract permanent workers.
In February, the Vermont Federation of Nurses and Health Professionals, the union representing many of the medical center's employees, procured a three-part raise for nurses, with a 10 percent increase effective within the pay period, another 5 percent increase in October and another 5 percent increase next year.
According to a statement from the medical center, both entities had "a desire to accelerate the timeline for increased nurse pay in light of their exemplary front-line work during the pandemic and loyalty to their patients and community. The increased wages are also intended to spur recruitment and retention efforts within the hospital through an increased salary."
Last year, the nurse's union at Copley Hospital secured a 12 percent wage hike across three years.
Agency perspective
On the other end of the spectrum is Mohamed Basha, head of TLC Homecare, a nurse staffing agency based in South Burlington, which he says has helped staff nearly every health care facility in the state since the pandemic began.
Before founding TLC, Basha drove taxis to support his way through nursing school then went to work in home health care, correctional facilities, hospitals and other settings. He knows how it feels to be a nurse taking care of 100 patients when you're only supposed to be taking care of 25, Basha said, and he understands the pressure many health care facilities are under.
But the idea that staffing agencies like his took advantage of the pandemic to charge exorbitant prices and pocketed the difference doesn't make any sense to him.
"We didn't become rich over this because we're not making any more money than we were making before. It's just what we have to pay the talent to get them here and keep them here," Basha said.
The rates TLC charges are purely market driven and something he has no control over, he said. They contract with nurses to staff hospitals, nursing homes, correctional facilities and more across New England, and provide home care services to Vermont and the New Hampshire Upper Valley.
But they're competing against hundreds of other staffing agencies across the country, many of whom raised rates as demand increased and the cost of other things like housing and transportation rose.
"During the pandemic, the needs were so acute; we needed people yesterday. It made it so that you had to pay a higher premium to accommodate that," Basha said. "If you're asked to leave the comfort of your home, your family and travel some place strange and live in a hotel for three months and work at a facility short term, you have to get paid a premium to do that."
And getting traveling nurses to want to come to Vermont, over the beaches of Florida or the peaches of Georgia, bears its own unique challenges.
Local housing prices shot up during the pandemic while stock has dwindled, turning a shortage into a desert. Hotels raised prices, closed or became transitional housing for people who are homeless, and Basha said those added costs were a major factor in TLC's higher rates.
"We're able to bring the people here but then there's no place for them to stay," he said.
During the summer months, he recalled paying $1,000 to $1,500 a night at an Airbnb to house a traveling nurse and paying nearly double the usual rates for hotel rooms around the state.
Pandemic strains on manufacturing and the supply chain led to other unforeseen costs for transportation.
Having to buy plane tickets on short notice to accommodate the need for health care workers factored into higher rates, Basha said, and renting cars for travelers became a huge cost, as the demand for rentals jumped while the vehicle stock dwindled.
Pre-pandemic, renting a car, which must then be outfitted in winter tires depending on the season (another expense), could cost around $800 a month; now the minimum is between $1,500 and $1,800 a month, Basha said. Mid-pandemic, they ended up purchasing new vehicles to let traveling nurses use when they arrived in Vermont.
None of these costs could have been absorbed without affecting the company's ability to attract nurses to Vermont, Basha added, which would've likely further strained understaffed health care facilities.
"You cannot have somebody coming here and say, 'Hey, we'll pay you $10 more than what you're making at home, but by the way, you will be spending all that money and more on housing and a car," Basha said.
While he argued that most nurses get into the field for the caregiving element, not the paycheck, wages for a traveling nurse are still much higher — sometimes double — than for local full-time nurses. Not to mention, premiums fluctuated during the pandemic, often bringing extra dollars to travelers at peak need.
According to Basha, before the pandemic, a traveling nurse in New England could expect to make around $50 an hour, give or take, but during the early stages of the pandemic, rates shot up to $100 an hour or more. A quick glance at a traveling nurse job board now shows offers that range from $55 an hour to $112 an hour, for positions all over the country.
By comparison, in May 2020, registered nurses in Vermont made a mean of $34.68 an hour, or a little over $72,000 annually, according to the U.S. Bureau of Labor. As of this year at the UVM Medical Center, the average hourly rate for a staff nurse II is $42 per hour and entry-level nurses start at $33 per hour, according to Annie Mackin, chief media relations officer.
As the state continues to recover from COVID-19 and the virus transitions from pandemic to endemic, Basha said he has already seen the market trend toward the old days. Rates are still higher than pre-pandemic, partially due to inflation, but he expects the industry to recover along with everything else.
Searching for solutions
Vermont hospitals are feeling the effects of their reliance on traveling nurses to bear the weight of the pandemic.
In Brumsted's March letter to the Green Mountain Care board, which oversees the state's health care system, he asked the board to allow Vermont hospitals to raise the amount they are allowed to charge commercial insurers by 10 percent to tackle the massive debt incurred by inflation and the cost of traveling nurses
The University of Vermont Medical Center projects a loss of $39 million by the end of the fiscal year, according to Brumsted, even though they already secured permission to charge insurers 6 percent more this year than they did last year.
Democratic Rep. Bill Lippert of Hinesburg, chair of the Vermont House Committee on Health Care, said an additional $15 million was included in the budget adjustment to help hospitals cover the costs of both local and traveling labor.
Lippert also pointed to H.703, a broad workforce bill that has begun to make its way through the House, that in part targets reforms in nursing and education infrastructure.
Nursing education is one structural weakness in Vermont. According to Lippert, Vermont's nursing education programs have been forced to turn away qualified applicants due to limited capacity.
As written, H.703 calls for the allocation of $6 million to double the capacity of the state's nursing program capacity, from about 600 nurses graduating each year to 1,200, and for $3 million to grow the University of Vermont's nursing program by 50 percent. Another million would be spent on mental health nursing program funding.
Lippert also said the money will fund nurse educators and nurses overseeing hospital trainees to make such work more attractive.
"We need traveling care workers to fill the gaps, but our job is to increase the number of local nurses and decrease their reliance on traveling workers," Lippert said.