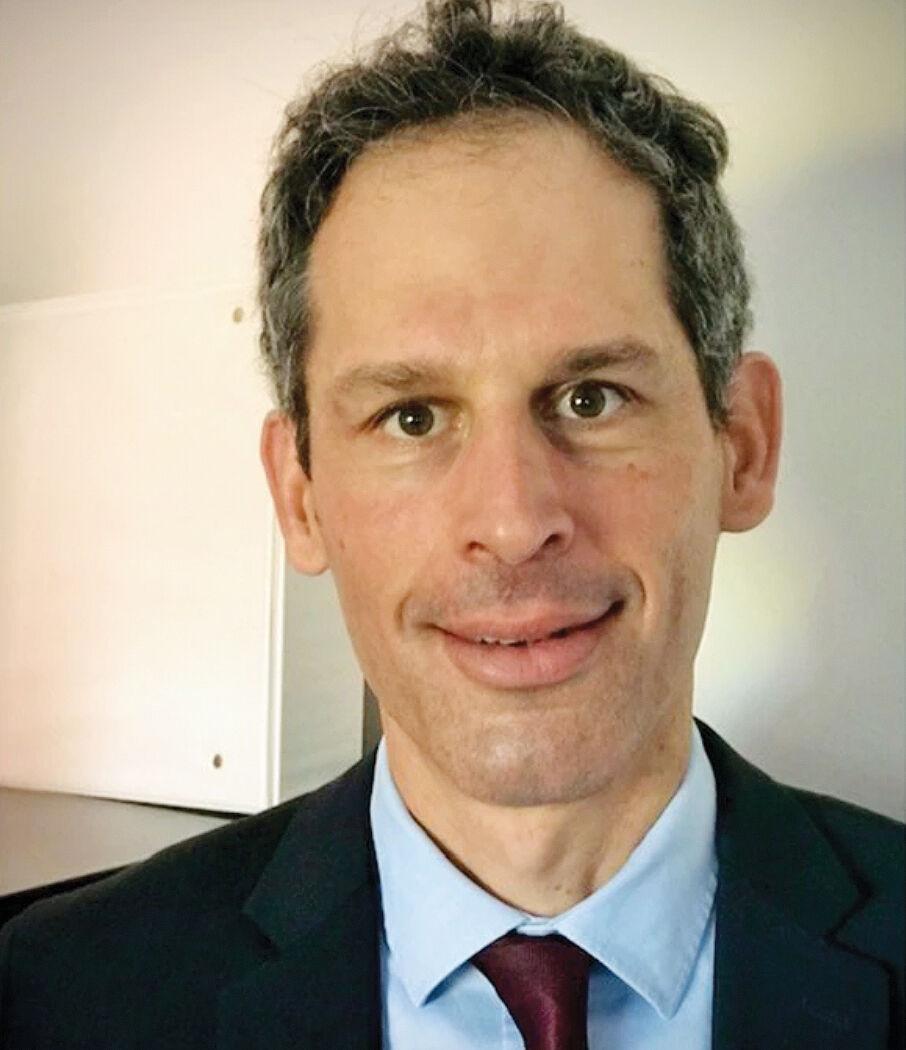 A Shelburne lawyer has been nominated by President Joe Biden to become the new top federal prosecutor in Vermont.
Assistant U.S. Attorney Nikolas "Kolo" Kerest, 48, would be the permanent replacement for U.S. Attorney Christina Nolan, 42, who resigned earlier this year. The U.S. Senate must confirm Kerest's nomination to oversee the office, which has 53 employees, including 26 lawyers. The nomination has been referred for a hearing before the Senate Judiciary Committee, which has 11 Democrats and 11 Republicans.
Kerest has worked on both sides of the federal office in Vermont — prosecuting criminal cases for more than two years after a nine-year stint in the civil division, including five years as its chief. He also doubled as the civil rights coordinator for the office from 2014 to 2016.
Attempts to reach Kerest at the U.S. Attorney's Office were re-routed to the office spokesman, who said Kerest would not be doing any media interviews. About three years ago, the Vermont office implemented a new policy that prohibits Assistant U.S. attorneys from speaking with the news media, even to confirm what happened in court.
The office did offer a general statement that said Kerest was honored to be nominated and is looking forward to the confirmation process.
Kerest was in the office when it reached two massive out-of-court settlements in civil fraud cases, one for $155 million and the other for $57.25 million.
Kerest's wife, Susannah, has been the development director and communications director at the King Street Youth Center for 11 years. Both have been active in the Shelburne community. Kerest, a runner, has been involved in coaching youth sports, while his wife has done stints on the Pierson Library Board and town planning commission. They have two children.
Kerest, who had parents that both worked as teachers, served as a law clerk for the late Judge Fred I. Parker of Burlington on the U.S. Court of Appeals for the Second Circuit from 2000 to 2001. Kerest was in private practice at Ropes & Gray in Boston from 2001 to 2004 and at Pierce Atwood in Portland, Maine from 2004 to 2010.
He graduated with honors from Cornell Law School in 2000 and holds an undergraduate degree from Williams College in 1994.
Other contenders for the job included assistant U.S. attorneys Eugenia A.P. Cowles and Owen Foster, former Assistant U.S. Attorney Tim Doherty, and prominent defense lawyer and former state prosecutor Brooks McArthur of Burlington.
U.S. Sen. Patrick J. Leahy, D-Vt., later reportedly forwarded two possible recommendations for the White House to consider — Kerest and Cowles, who is chief of the criminal division and has served as the acting U.S. attorney during a couple of other transitions in the top post.
Since Biden's election 10 months ago, there has been little movement by the president's administration in filling the 93 slots for U.S. attorneys, or in naming new U.S. marshals across the county. Both are political patronage jobs that traditionally have changed quickly as different parties take control of the White House.
Instead, Biden has been focusing more on filling vacancies on the federal bench before the midterm elections. They include nominating Vermont Supreme Court Associate Justice Beth Robinson to serve on the Second Circuit Court, replacing the late Judge Peter Hall of Chittenden.
The nomination of Kerest was among seven announced this week by Biden. The others cover the federal prosecutors' offices in Rhode Island, North Carolina, Ohio, Colorado, Hawaii and the U.S. Virgin Islands.
At the time of the announcement, Biden had now nominated 25 lawyers to serve as U.S. attorneys, positions that have been filled in recent months by acting U.S. attorneys. In Vermont, Assistant U.S. Attorney Jon Ophardt has been serving on a temporary basis since Nolan departed.
Nolan is now a principal partner at the firm Sheehey Furlong & Behm in Burlington. Nolan, who served as U.S. attorney from November 2017 until Feb. 28, was the first woman to hold that role in Vermont.