When Vermont legislators return to session in January, leaders in the Senate and the House have said that the passing of Prop 5 will be an immediate priority.
The proposal, which would enshrine the right to reproductive liberty and abortion access in the Vermont Constitution took on new urgency in the wake of the U.S. Supreme Court's tepid response to a recent Texas anti-abortion law, which allows anyone to file a lawsuit against individuals who help someone else get an abortion, and in light of Mississippi and Missouri anti-abortion laws, the latter the Supreme Court may hear after a federal appeals court weighs in.
Though a federal judge blocked the enforcement of the Texas law Wednesday evening, the Supreme Court or another court may weigh in again in the future.  
Reproductive rights' activists fear that the country's highest court will soon allow further erosion or the outright overturning of precedent-setting cases like Roe v. Wade and Planned Parenthood v. Casey.
Supporters of Proposal 5 hope to respond by enacting a first-in-the-nation constitutional amendment in the Green Mountain State. Meanwhile, anti-abortion advocates have maligned it as irresponsibly vague legislation with no ceiling, infringing on the rights of unborn fetuses.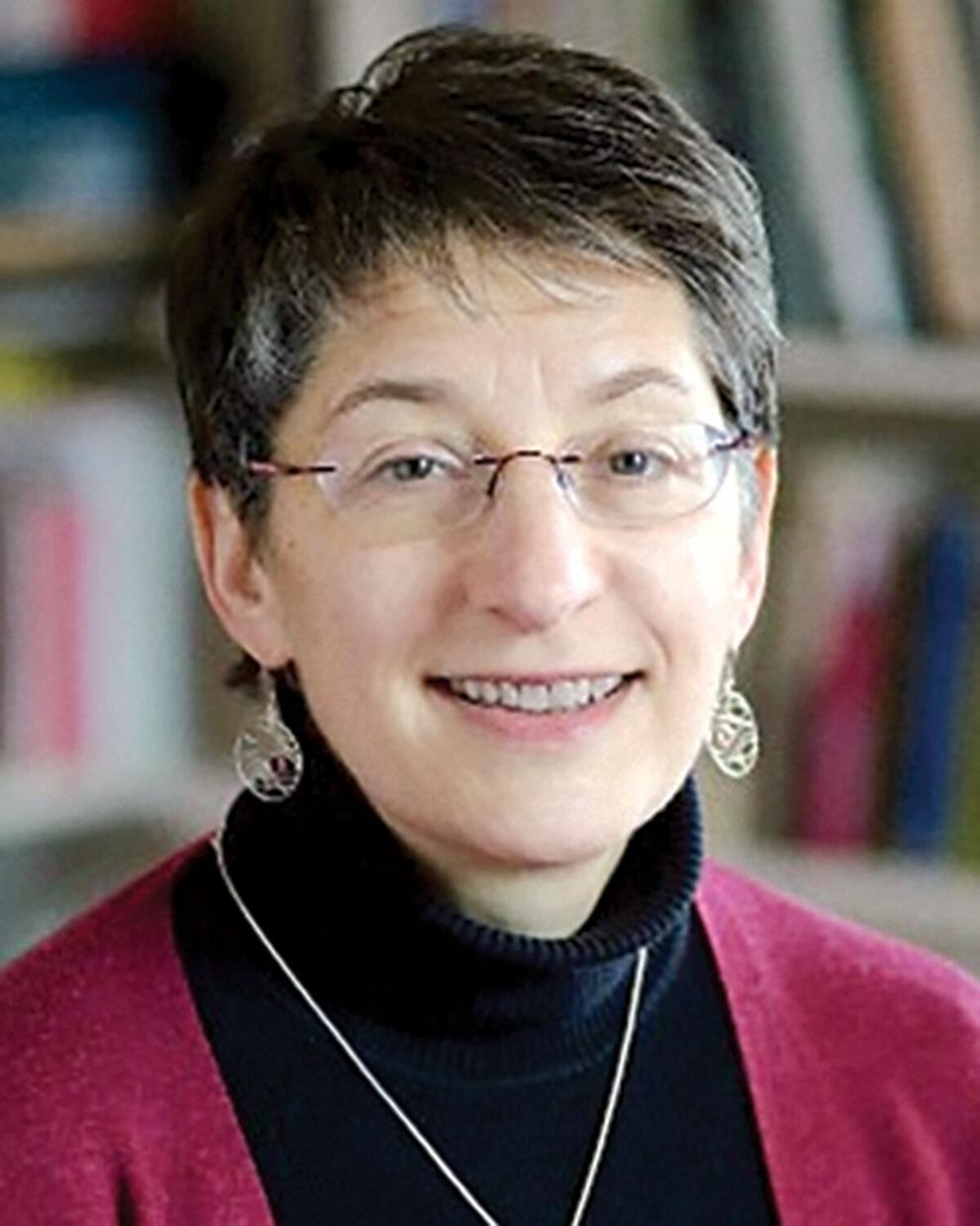 "There are protections for privacy in other state constitutions, there are protections for equality in other state constitutions that give people a somewhat bigger scope of rights than in the U.S. constitution. But this would be the first time that it would be secure in this very particular way," said Felicia Kornbluh, a professor of history and gender, sexuality and women's studies at the University of Vermont.
With its passage through the Legislature all but assured, the amendment, the 22nd in Vermont, will likely face a popular referendum in November 2022 before it officially becomes part of the state constitution.
Advocates for the amendment are celebrating its imminent passing while those who have long opposed abortion access on moral grounds haven't given up the fight. As health clinics struggle with pandemic complications, some still believe there's much more to be done before Vermont can achieve true reproductive liberty.
At times, those interviewed on this issue referred to this amendment as affecting women, but the law would affect not just women, but also transgender men, nonbinary people and anyone affected by how reproductive health care is regulated.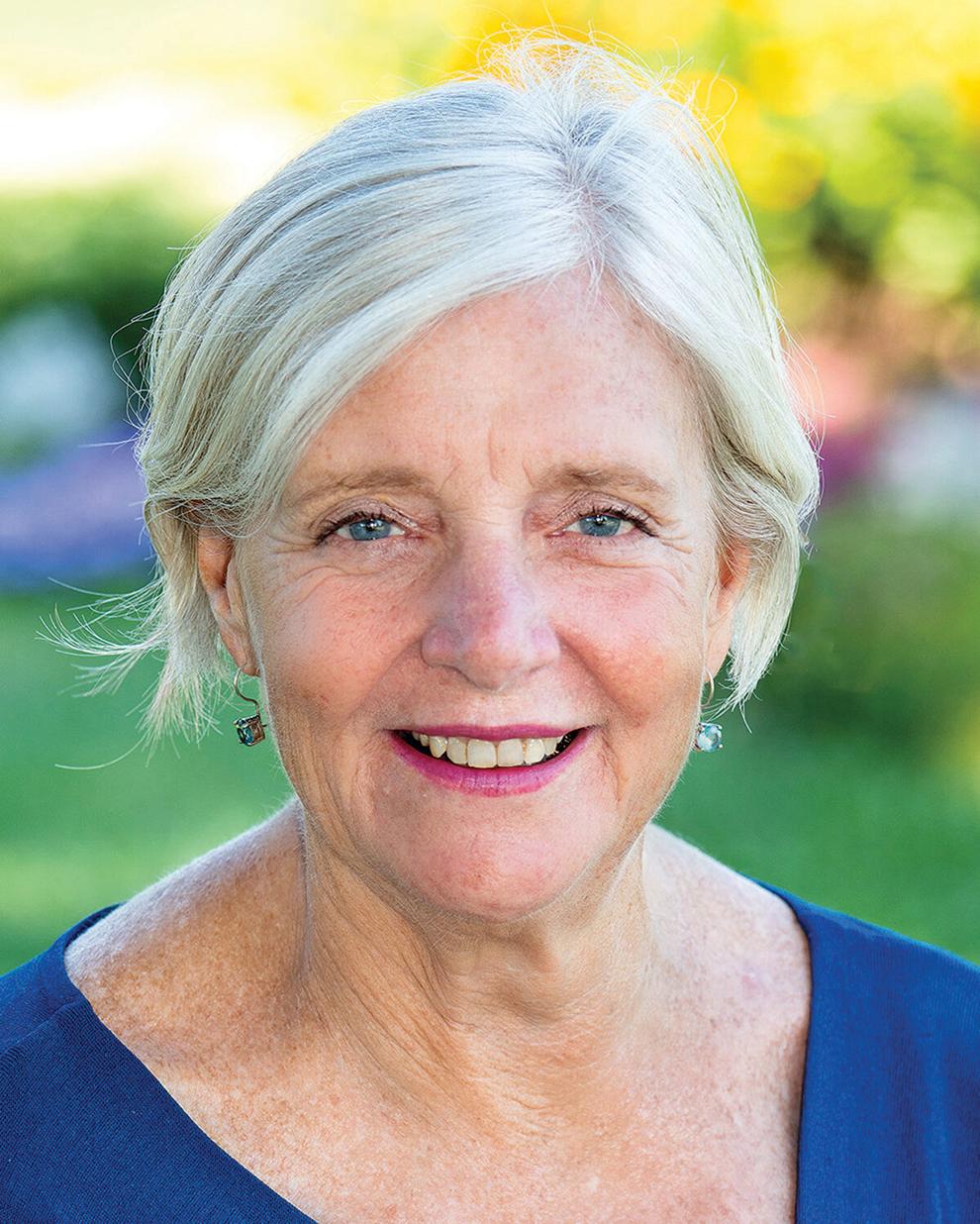 'We'll pass it'
As chair of the House committee on Human Services, Rep. Ann Pugh (D-Chittenden) of South Burlington will take up the proposed amendment as soon as the legislative session kicks off in January. After her committee holds a public hearing, they'll discuss the testimony and vote again.
Proposal 5 has already passed the House and Senate once, in 2019, and it passed the Senate again in 2020.
"We'll pass it. We passed it before, I know how people voted, I'm not gambling," Pugh said. If the rest of the House representatives approve the proposal, it will make its way through the Legislature and onto ballots in November 2022 for voter approval.
As the voice taking the proposal to the floor, Pugh said she feels "incredibly honored" for her role in the process of enshrining reproductive liberty into the constitution. One notable piece of the legislation, Pugh pointed out, is that the amendment protects the right to personal reproductive autonomy — not just abortion.
"It's about the freedom to decide when and whether to have children, whether to become pregnant, whether to carry a pregnancy to term, whether to become sterilized, whether to have a vasectomy, whether to choose or refuse contraception," Pugh said.
Anti-abortion laws other states have passed won't stop abortions, Pugh added, but they will "limit the ability of certain people" to access abortions.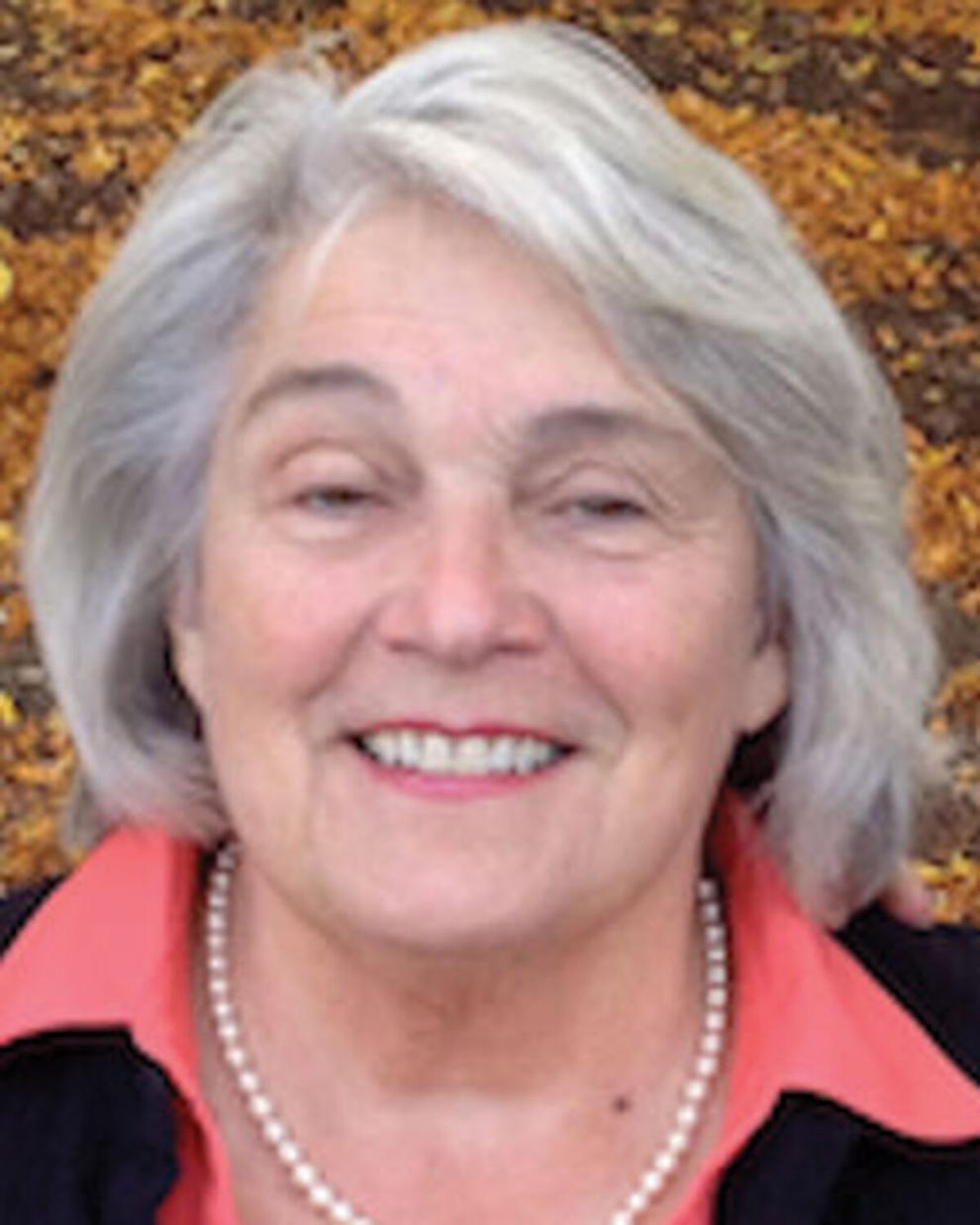 Sen. Ginny Lyons (D-Chittenden) of Williston penned Prop 5 in 2018 as change rumbled through the federal Supreme Court, change that would eventually tip the scales to a conservative majority and threaten the protections established by Supreme Court case Roe v. Wade, and affirmed by Planned Parenthood v. Casey.
Roe v. Wade has protected a woman's right to an abortion before the viability of a fetus for nearly 50 years — though not without controversy. At least 46 states were forced to change their laws against abortion following the court's decision in 1973, according to Cornell Law School, and over the years, many have written anti-abortion legislation chipping away at the ruling.
At the time, the court ruled that a Texas statute virtually prohibiting abortion was unconstitutional and upheld Jane Roe's right to privacy, as the fundamental right includes values such as decisional autonomy and interest in bodily integrity.
Planned Parenthood v. Casey, a split 1993 Supreme Court case, upheld the Roe decision protecting a right to abortion, but tightened existing precedent. In the 5-4 decision, justices imposed a new standard for vetting state abortion laws, asking whether a state regulation imposes an "undue burden" on the abortion-seeker.
While many anti-abortion laws have passed and been struck down, laws in Mississippi and Texas present new challenges to the case. With a majority of conservative justices on the Supreme Court, activists and legislators across the country believe these challenges are likely to overturn Roe v. Wade.
For Lyons, the amendment upholds "Vermont values that have been in place for nearly 50 years," and while state statute already protects reproductive autonomy, she argued that codifying the right into the state constitution will make overturning it incredibly difficult.
"By protecting family planning we're allowing people to make economic decisions: when to have kids, when to continue working, when to complete an education. All of those things are so critically important and embedded in the underlying concept within Prop 5," Lyons said.
'Protection against interference'
The rights that Proposal 5 will codify are already implied by the constitution, Attorney General T.J. Donovan argued. The amendment will simply make this right explicit.
"The constitution should be amended as proposed in Proposal 5 because it would expressly protect the fundamental right of reproductive autonomy, which includes abortion, because it's implicit in the state's liberty," Donovan said. "Vermont has a long history and tradition of not restricting abortion, but by amending the constitution, we expressly protect the fundamental right to reproductive autonomy."
In 2019, Vermont and other states passed legislation protecting abortion access after the appointment of two conservative justices, both nominated by former president Donald Trump, to the U.S. Supreme Court.
According to Donovan, amending the Vermont Constitution will protect reproductive rights in ways the 2019 legislation does not. Though the political winds favor reproductive rights now, enshrining them in the constitution will provide greater protection from future attempts to scale back these rights that could occur in the future, he said.
Crucially, making reproductive rights part of the state constitution will bolster them against potentially seismic shifts looming in the federal courts.
"The federal constitution may provide the floor and states can go above that in providing greater protection," Donovan said. "One state may do something or may attempt to do something to limit a woman's decision. What we're saying — and Proposal 5 expressly put in writing — is that we will protect the fundamental right to reproductive autonomy and that will be a constitutional right, which gives it the greatest protection against governmental interference."
For those pessimistic about what the changes at the Supreme Court may mean for reproductive rights, greater protection of these rights at the state level can't come soon enough. Some are worried that federal protections may even end before the amendment can be approved by Vermont's voters.
"If the Supreme Court decides to overturn Roe v. Wade and Planned Parenthood v. Casey with their decision next year with this Mississippi case, then something like a third of U.S. states will automatically become no-abortion states, because there are already statutes on the books that would be so-called 'trigger laws,'" Kornbluh said.
Lucy Leriche, vice president of Vermont public policy at Planned Parenthood of Northern New England, explained how the Mississippi law, which bans abortion at 15 weeks, could spell trouble.
"It was challenged in court and, depending on how it's decided, Roe v. Wade could be eroded or outright overturned," she said. "That means as early as the spring or summer of 2022, we could see abortion rights in the United States go away. When that happens, states interpret what they want their life to look like."
On Oct. 4, the federal Supreme Court announced it wouldn't hear the Missouri law but may take it back up after the federal appeals court has its say, according to The Missouri Times. Passed in 2018, the anti-abortion law in Mississippi is headed to the Supreme Court on Dec. 1, though a decision might not be made until next summer.
Safeguarding reproductive liberty is the amendment's sole purpose and function. But it doesn't necessarily guarantee all Vermonters access to reproductive healthcare like birth control and abortion.
Hypothetically, the state could impose restrictions like requiring multiple doctors to approve each abortion, impose a gag order on providers that counsel pregnant women, or restrict what insurance plans can cover abortion care, according to Donovan.
This also means the amendment doesn't allow the state to require hospitals to provide abortion care or require insurance plans to cover abortion or other reproductive health services.
"I think the way you want to think about this is, this is an amendment to the state constitution, which is a constraint on what state government can do," Donavan said. "The state constitution, as well as the federal constitution, is a constraint and a restraint on governmental authority and power, meaning legislative acts and executive actions."
'Voices over the roar'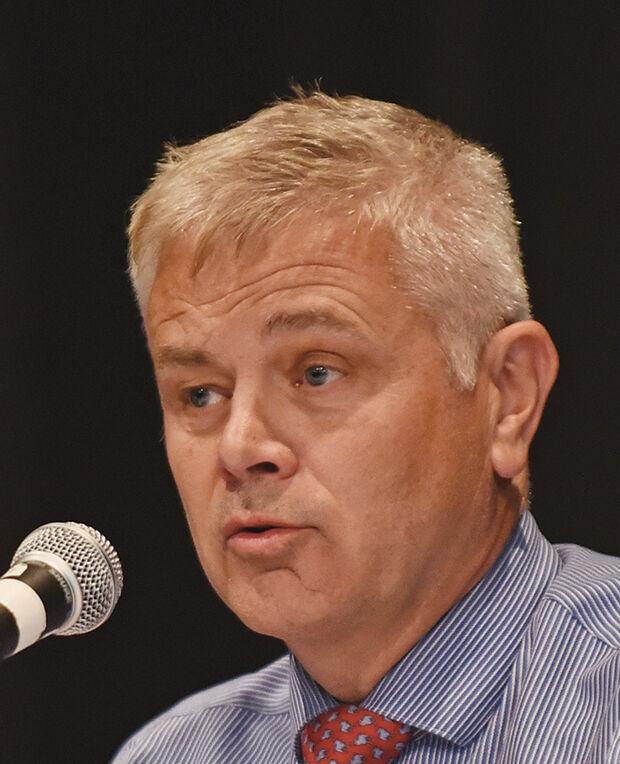 Not all Vermonters support enshrining abortion rights into the state constitution.
Last Saturday, over 200 people attended a Symposium on Life in Burlington, hosted by Vermont Right to Life, which is against all cases of abortion unless the mother's life is in danger. Many of the sessions focused on a common theme: the case against Proposal 5.
For Mary Hahn Beerworth, executive director of Vermont Right to Life, the proposed amendment could jeopardize "conscience protection" for health care workers should they want to opt out, and its broad scope could mean "unlimited, unregulated abortion throughout all nine months of pregnancy."
This is a popular anti-abortion talking point that is technically true, though some experts have argued that existing medical-ethical guidelines safeguard against dangerous late-term abortions.
While the amendment language addresses reproductive rights in general, not specifically abortion, Hahn Beerworth argued those needs should be addressed separately. She also doesn't see the need to reiterate what already exists in state statute.
"They don't need to put something in our constitution that could have unforeseen problems down the road. They've tied the hands of future legislators to deal with things quickly," Hahn Beerworth said.
Based on legislators' voting records, she has few doubts the amendment will pass next session, and while she still plans to attend the House public hearing, Hahn Beerworth said Vermont Right to Life will shift its focus away from the Statehouse.
"What they've done with Proposal 5 is, I believe, given us an opportunity and we are going to take it. Every voter in Vermont needs to know what Proposal 5 means, and we're going to make sure they do," Hahn Beerworth said. That means more public outreach and events like the symposium ahead of a probable statewide vote in November 2022.
"Our purpose is not primarily trying to pass legislation. Our purpose is educational so that we drop the number of abortions continually in this state," she said. "We're going to be doing anything we can to get our voices heard over the roar."
At this point, Vermont Right to Life has not swayed state legislators, a majority of whom have expressed support for the amendment. The certainty that Proposal 5 will pass is partially due to its bipartisan support.
Some Republicans have accepted the political reality of abortion in Vermont while still voicing reservations. Tom McLinden, chair of the Stowe Republican party, said he supported putting the amendment up for popular vote, but said he wished it came with more restrictions.
McLinden echoed Hahn Beerworth's fear that the amendment's language does not technically prohibit abortion at any time during a pregnancy.
"The woman's right to choose is very important to Republicans," McLinden said. "I think that most Republicans feel that protecting that liberty is important. I wish we could do it in a little bit more common-sense way than we are now. But the reality is that most Vermont Republicans, if you give them a choice between what they have right now, which is all or nothing, they're going to come down on the side of a woman's right to choose."
While he's heard differing opinions on the issue from his constituency, Sen. Richard Westman (R-Lamoille), who supported the amendment in the Senate in 2019 and 2020, essentially supports putting the amendment forward for the people of Vermont to either approve or disapprove in a popular referendum.
"With the constitutional amendment comes a vote of the public and the public getting a chance to vote on that, I think, is appropriate," he said. "Now to say it's not uncontroversial is not true. I've had a lot of people call me very disappointed in me having supported this, but what people need to do if they don't like this is talk to their friends and neighbors."
Westman said he has historically supported personal agency when it comes to reproductive rights and noted that the popular support these rights have in both Lamoille County and the state have guided his decision.
'Keeping our doors open'
While some states have worked hard to restrict abortion, the fact that Vermont supports Planned Parenthood, among other reproductive health care providers, provides a certain baseline of access other states don't enjoy.
"We're a non-profit health care organization, so one of our primary goals is to ensure access and that means dealing with cost as well," Leriche said. "But part of access is geography."
Leriche said Planned Parenthood has health care centers throughout the state and tries to distribute them strategically to promote accessibility.
But the rural nature of Vermont makes distance a barrier for many, no matter how evenly spaced the clinics. Most of the essential reproductive health services Planned Parenthood provides are not related to abortion — the most common service it provides is cancer screening, according to Leriche. Though some insurance providers, including Medicaid, cover the cost of abortion, travel costs remain a barrier for poorer Vermonters.
In 2017, 10 facilities provided abortions in Vermont and six of those facilities were clinics, according to the Guttmacher Institute, a progressive research and policy organization; 64 percent of Vermont's counties don't have a clinic that provides abortion and 34 percent of Vermont women live in counties without a clinic that provides abortions.
"Many of our health centers actually don't even provide abortion care," Leriche said. "That's just the reality. Abortion has come a long way since the days of all-surgical abortions. We now have the ability to do medication abortion, and so that has really opened up possibility for people who are not very far along in their pregnancy."
As a non-profit health care provider, pandemic-related staffing shortages have hit Planned Parenthood particularly hard.
"We are definitely impacted just as much, if not more, by these shortages. We are having a really hard time with staffing of our health centers," Leriche said. "In Hyde Park, as well as St. Johnsbury and Newport, we do struggle to keep enough hours open to really adequately serve our patients. This is a constant struggle. It's just about keeping our doors open and providing access the best we can for our patients. But COVID and a number of other circumstances temporarily caused some severe staffing shortage as of late."
While Planned Parenthood is stretched thin and the struggle to keep clinics open goes on, Leriche sees Vermont as comparatively well-served.
"Vermont is served pretty well, compared to many places where we see unconstitutional laws being passed that have the effect of shuttering health centers and abortion care clinics," she said.
Aside from logistical headaches like staffing shortages or inconvenient hours, many people face invisible barriers to reproductive health care that begin long before the stick turns pink.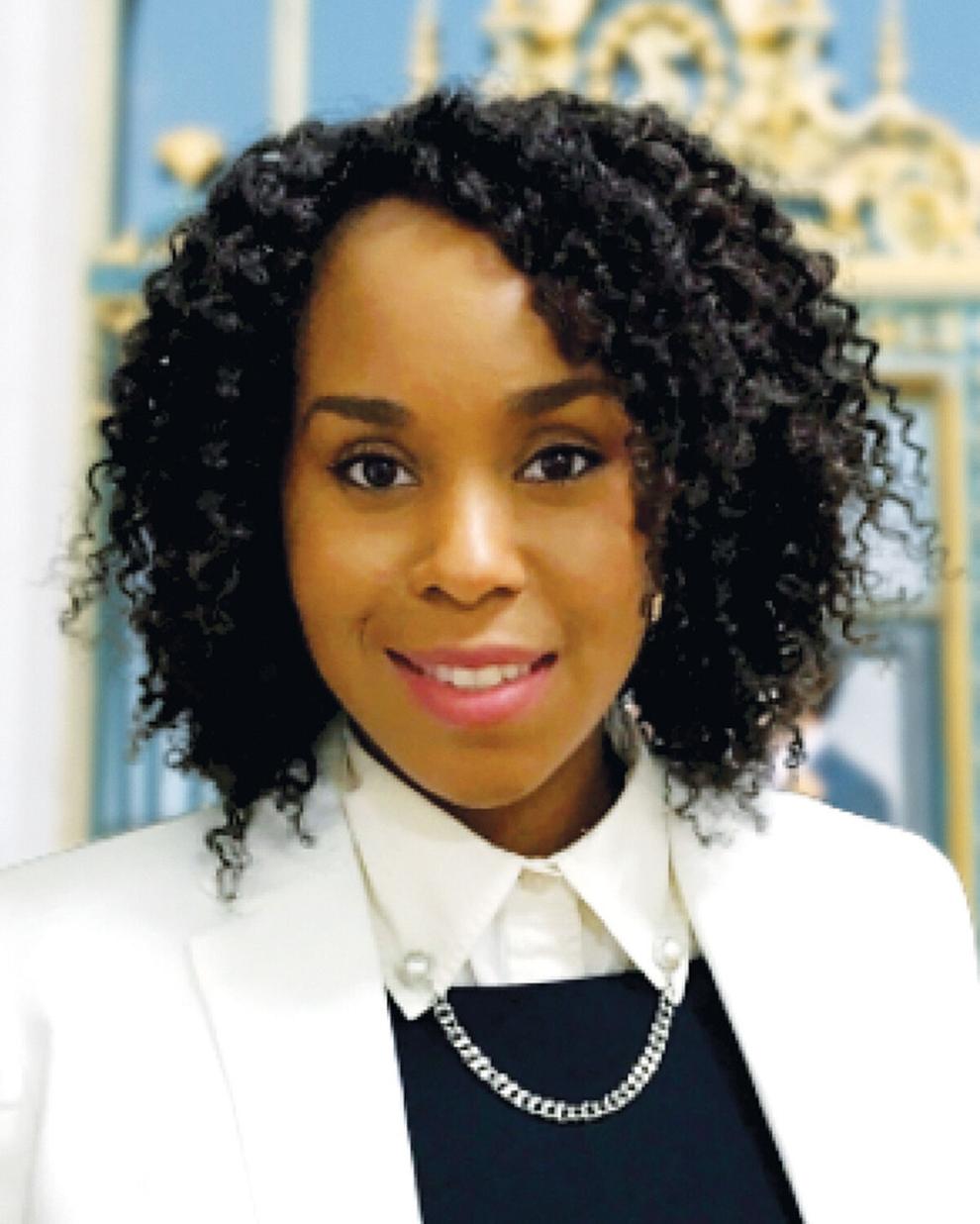 For state executive director of racial equity Xusana Davis, inequities in reproductive justice start further upstream and fixing those systemic failures would lessen racial and socioeconomic disparities in who is more likely to need an amendment like Proposal 5.
"We often see more people living in poverty and people of color seeking abortion services because these are groups that are already more likely to be denied or shut out of the necessary social supports that prevent high-risk or unwanted pregnancies in the first place," Davis explained, pointing to social supports like safe housing, stable employment at fair wages, family planning supports like contraceptives or sex education — the list goes on.
Some legislators have touted the "nothing new" aspect of the proposed amendment as a positive factor. But nothing new means just that: The system continues to fail certain groups of people long before they're confronted with pregnancy.
'This is the floor'
Many reproductive rights supporters who laud Proposal 5 hope that it can be an example for other states looking to shore up legal protections for abortion access in the face of a hostile federal judiciary.
"I think that other states should follow our lead," Kornbluh said. "And I think if we want to start having a conversation about a federal constitutional amendment that would preserve reproductive liberty, I think it's high time that we had that conversation as well."
Kornbluh serves as a member of the Planned Parenthood of Northern New England board of directors and as vice president of the Planned Parenthood Federation of America-Vermont Action Fund, though she did not speak on behalf of the organization, but only in her capacity as a subject-matter expert.
Kornbluh, who's currently working on a book about the decriminalization of abortion in New York, said that thousands seeking legal and relatively safe abortions flocked to the state after 1971. Vermont becoming one of the first states in the country to establish this level of legal protection could also encourage those seeking abortions, she speculated.
But Kornbluh also recognizes that the law is only the first step if the goal is equitable access to reproductive healthcare and abortion.
"The way it's framed right now, it doesn't impose an affirmative obligation on the government," she said. "Who knows? I think having such powerful language in our constitution might really inspire people in the Legislature, might even inspire lawyers to try and make the argument" that an amendment guarantees greater access.
While Prop 5 would provide basic protections, some believe it should be only the beginning.
"We have to establish that people have this freedom," Kornbluh said. "And then let's talk about substantive inequities and how we can get over those inequities. That's also an incredibly vital conversation. But this, which applies to everybody, is the floor."
While Proposal 5 can send a powerful message and spark inspiration to keep working, Davis cautioned it can also be "too easy to self-congratulate without finishing the upstream job."
It's easy to tout how supportive Vermont is toward reproductive justice compared to states like Mississippi and Texas, but more work is needed to promote equity in reproductive justice, Davis said, and the solutions are in front of us.
"It's not that the solutions are unknown or unknowable, but they are costly and are seen as somehow 'taking away' from what affluent/privileged people have," she said.
Without real change committed to mending those holes in the system, to catching the people slipping through, Davis doesn't see much changing, with or without a constitutional amendment. "Unless we commit real dollars and restructure the way we do business, then an amendment just would affirm a right with no blueprint for how to accomplish it."
This article was updated to reflect that a Texas anti-abortion law that had been allowed to take effect by the Supreme Court was blocked by a federal judge on Oct. 6, 2021, though a final decision on the law remains to be decided.