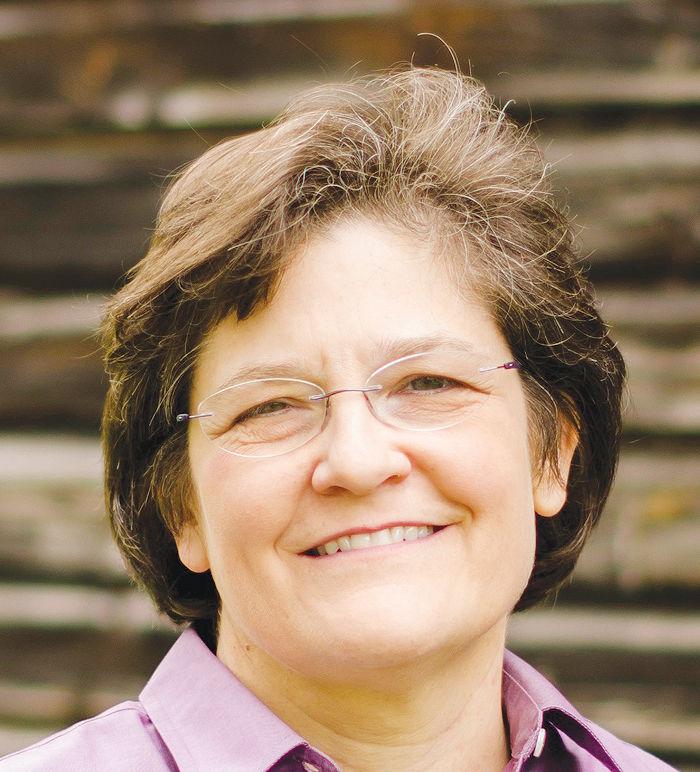 Yes, Black lives matter.
Debbie Ingram — a Chittenden County senator with a diverse background that ranges from television production to ministry — minces no words when she weighs in on what might be the loudest call for justice since the Civil Rights Movement of the 1960s.
"I think that is a very important slogan. I've tried to help some of my white friends understand why it needs to be 'Black Lives Matter and not 'all lives matter,' " Ingram said. "It's about Black lives not mattering in so many situations, especially with police, but also across many of our systems. It's about owning up to what has been done in the past and has been perpetrated against people of color, and understanding that we need to affirm that Black lives do matter."
In fact, it was a quest to exercise her civil rights that brought she and her partner to Vermont in 2000. The couple was among the first to get a civil union in the state that was the first in the nation to move toward what would eventually become marriage equality for gay people.
"One of the reasons I came to Vermont is that it was one of the only places where I felt like I had civil rights," Ingram said.
The couple dissolved their union in 2007.
Ingram's path to Vermont was circuitous, beginning in Georgia and California and eventually overseas to Bangladesh, where she produced documentaries on an array of social issues, from children's rights to credit programs for women and rural electrification.
But, her notions of social justice began at home in Georgia when she was child.
"You might not think there are liberals in the south, but my parents were FDR Democrats," she said. "We believed in labor and unions and farmers and helping the little guy. They were also strong supporters of the Civil Rights Movement."
Like many people who grew up in the South, Ingram has strong feelings about the current use of the Confederate flag.
"It was long after the war when white supremacists were looking for ways to symbolically find ways to be discriminatory or hateful," Ingram said, noting the incorporation of the Confederate flag into Georgia's state flag in 1956. "Symbols do matter. They're not just trivial things. I think monuments coming down and no longer using symbols like the Confederate flag, their time has come. If people of color are offended and people of good will associate it with hate, we can find better symbols to represent who we are today."
Police reform
Across the country — and here at home — many members of the public are calling for large-scale changes in the ways police conduct themselves, following the killings of George Floyd and Breonna Taylor. However, Ingram was ahead of the curve when, at the beginning of the most recent legislative session, she introduced S.119, a bill that would create policies for police departments regarding use of force, as well as the collection of data outlining when force is used. The bill would also require police to wear body cameras and would ban the use of chokeholds.
"We need to think about public safety differently," she said. "We ask our police to respond to issues where people are experiencing mental health issues or substance abuse issues or are experiencing homelessness and we send out the people with guns, when really these people should be talking with social workers and counselors and people who will help them change their circumstances. We need to shift from that idea that every problem can be solved by someone coming to arrest you."
Ingram said she would support shifting money from law enforcement to entities that are better equipped to deal with social issues.
"I support shifting funds," she said. "I would advocate for shifting financial resources from traditional law enforcement and shifting them over to people who have already been trained as counselors. I would support not just a cultural change, but a funding change."
Also during this legislative session, Ingram introduced S.262, which would require police to collect data on the race of a driver, and his passengers, during a traffic stop. While crafting the bill, Ingram met with the Vermont Racial Equity advisory panel to ensure that the voices of the people impacted by policing would be heard.
"I like to work with people who really know their stuff," Ingram said. The phrase, 'nothing about us without us' is very important. I think it's important for us lawmakers to hold each other accountable when we're not casting the net wide enough and listening to the people who need to have a voice in the legislation we are creating."
The importance of listening
Hearing from marginalized and underserved communities is what is driving her bid for lieutenant governor.
"I think my skill set is an excellent match for the demands of the lieutenant governor's office. It gives you a great platform to go around the state to talk to people and to listen to people," Ingram said. "I've always believed that the ones who are experiencing issues that we are trying to work on are the ones that understand them the best and probably have the best ideas for solutions. I would use the lieutenant governor's to hold town halls and workshops and really grapple with the issues that are facing Vermonters and hear from them and take what I hear back to Montpelier and make sure that lawmakers — legislators and members of the administration — are listening at a grassroots level."