Picking a wedding photographer is a major decision for a couple, and wedding photography is a specialty all its own.
We talked with several local photographers about their thoughts and approaches to wedding photography, getting married in Stowe and nearby communities, and tips on making your wedding day run as smoothly as possible when it's time for the cameras to start flashing.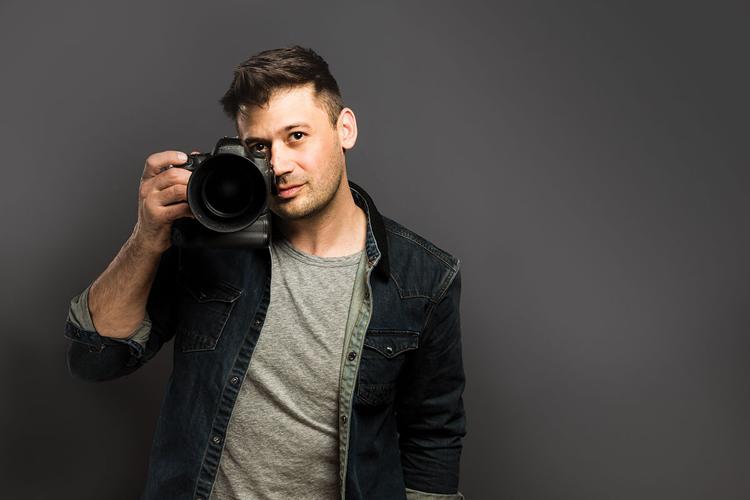 Homer Horowitz
Horowitz, 36, owns and operates Burlington-based Clove Hitch Photography, focusing on commercial and wedding photography.
He started in the business in New York City, focusing on adventure and travel photography while shooting a lot of action sports.
When he realized most of his friends were getting married, he had to answer a question for himself:
"Do you want to be in the wedding party? Or do you want to be the photographer?"
It was a no-brainer, Horowitz said. He'd been surprised by how much he enjoyed that experience, and he decided "I wanted to be there behind the lens on their big day."
He's been working weddings ever since and relocated to Vermont three years ago.
Kat Mooney
Mooney owns Kat Mooney Photography — formerly known as Kingdom Wedding Photography by Kat — and photographs weddings all over the Green Mountain State.
Mooney moved from Germany to Los Angeles in the early 2000s and got her start as a photographer by taking headshots for actors. A friend asked if she'd be the photographer at her wedding, and just like that she'd found a new niche. She's focused exclusively on wedding photography ever since.
She took her business to Boston before moving to Vermont in 2007.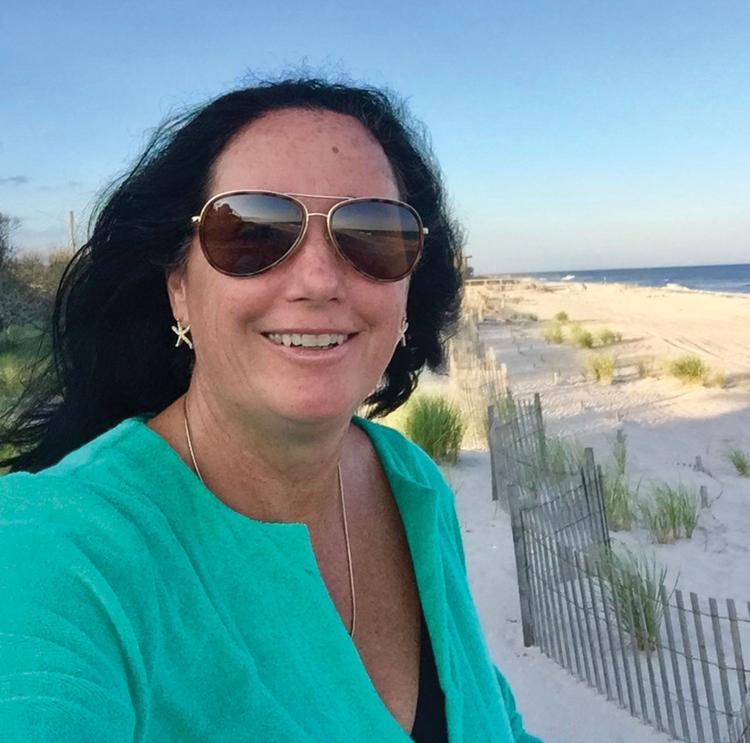 Kathleen Landwehrle
Landwehrle, who grew up on New York's Long Island, has lived in Stowe for 25 years and owns Kathleen Landwehrle Photography.
She has a bachelor's degree in photography and focused on travel photography before she settled in Stowe, when she started shooting weddings as well.
"I love the outdoor venues in Vermont; it's so scenic," she said. "I get to take couples to so many beautiful spots. Weddings are so beautiful here."
Jesse Schloff
Schloff, a native Vermonter, owns Jesse Schloff Photography and lives in Stowe with his wife, Kim, and their children, Josi and Aksel.
"We absolutely love living in Vermont, and especially the Stowe area," Schloff said.
He got his start in photography in 2004 as a reporter at the Stowe Reporter just after graduating from college. His assignments included taking photos to go along with his writing. Digital cameras were just starting to grow in popularity, so he bought a Canon Digital Rebel, which "started it all for me."
---
How do you describe your photography style?
Jesse Schloff: I would describe my style as noninvasive storytelling, but in reality, that's just too narrow of a characterization. Weddings have countless important moments throughout the day. There are times when capturing the unstaged flow of the day is the best approach, and times when you are looked upon to give very specific instructions. I think the best wedding photographers understand how to adapt to changing environments and adjust their style.
Homer Horowitz: I'd describe my style as editorial with personality. I'm always looking to capture real moments, but I try to build a framework of great compositions, light and clean lines for that to happen within, naturally. I can take elements of architectural and landscape photography into the shoot, but I want the couple's personality to shine through and steal the spotlight.
Kat Mooney: I'd describe it as more organic and candid, but not photojournalism. I don't want posed photos. People hate the word posing; I don't like it. You can't just tell people to stand there; you have to direct them. It's more like a movie. I give them directions and have them do little scenes; they focus on each other and what they're doing, rather than wondering what to do with their hands. I want to make people look their best, but in a way that it's still them.
---
What's popular in wedding photography now?
Kat Mooney: Dogs are huge, as ringbearers or involved in some other way. As a dog person, it's awesome. I had one couple hire a dog sitter who brought the dog out for photos and then took it back to the cabin. It's so awesome; that's a family member.
Jesse Schloff: Weddings are not immune to style trends, some better than others. Fortunately, most who decide to get married in Vermont understand that the real showstopper is the beauty of our landscape. Pair that with a beautiful day and you have a style that will never go out of fashion.
Homer Horowitz: There's always a new fad or favorite filter making the rounds, so it's about finding a balance between timelessness and experimentation. … I think one of the biggest trends we've seen in the last few years has been a request for social media-ready photos within a few days of the wedding. I make a point to send a couple of great Instagram-worthy photos to the couple within a few days of the wedding so they can share a little glimpse of their big day with friends and family right away.
---
What's helpful for planning or shooting a wedding? Shot list, directions, or do you prefer to freestyle?
Jesse Schloff: I think one of the most important things when it comes to planning and executing a wedding is great communication. This starts from the first time you have contact with a couple, through the entire planning process, on the day of the wedding, and after the wedding has ended. Great communication is the cornerstone of my business. I love when couples are excited about photography.
A shot list can be helpful, as long as it's not pages long. Chances are, many of the things on a list are shots that I will get; have faith that your photographer will take photos of the cake, rings, tables, grandma, etc.
I try to seek out photos that have deep meaning: A father seeing his daughter for the first time in her dress; the groom's expression as he watches his bride walk down the aisle. The tender, unplanned moments are so wonderful. I want my photographs to raise the same emotions when they are looked at many years after the wedding. That's the gift of wedding photography.
Kathleen Landwehrle: Generally, I love meeting the bride and groom before and doing their engagement shoot, so we're really comfortable together. My goal is for the couple to really enjoy their day and for me to capture amazing images. I really only tell people to get organized for family photos. I like to plan beforehand who needs to be there, just so it goes smoothly.
Homer Horowitz: No two weddings I've shot are alike, so I encourage brides to put together mood boards well beforehand to ensure that we're not running off a generic shot list. It gives us a chance to talk about how they see their day unfolding and for me to bring individual personalities into the picture.
Of course, there are those key moments that you can't miss, but I also like to look for those real storytelling moments happening throughout the day. The flower girl laughing with grandma, your brother-in-law busting a particularly good move on the dance floor — the moments that happen when people don't know they're on camera.
Kat Mooney: I detest shot lists. I like to freestyle, but I do need a list of all the special people who need to be photographed. Or, if there's something I wouldn't normally know, like a special detail about the dress or a family heirloom, so I can get photos of that. I like a list of the family members so I can memorize them and call someone like the groom's mom by name.
---
Do lots of couples do a first look, or wait for the walk down the aisle?
Kat Mooney: I'm seeing a lot of first look, which is great; it's definitely growing in popularity. I like to do as many photos as possible during it so the bride and groom can spend cocktail hour with their family, but I don't treat it like a photo session. It's more about the bride and groom spending organic time together alone. It can be some of the only time they're together alone on their wedding day; it's really, really neat.
It's not for everyone, though; some people are so jittery and just want to get married. If they don't want to see each other before the ceremony, some couples are also doing first-touch shots, something like holding hands around the corner of a building.
Jesse Schloff: In the last few years I have seen more and more couples opt to have a first look. Traditionally, the first time a groom sees his bride on their wedding day is when she walks down the aisle. But there are a few things to consider if doing that. It means that any photos with both the bride and groom will have to be taken after the ceremony. Some couples want to get as much of the portraiture done before the ceremony as possible, so they are not missing the start of the party.
First looks are also amazing because you can set the shot up in a beautiful and private setting. The moment a bride and groom see each other for the first time on their wedding day is unforgettable.
Kathleen Landwehrle: First look is a great way to help a couple enjoy their party. I'd say about 95 percent of couples do it now and it creates a really awesome time for them to spend together, and couples always seem to be relieved to be able to see each other. I had one bride say that was the favorite part of her day.
If a couple has to do all their photos after the ceremony, they feel like they're missing time with friends, and the cocktail hours are a good time to capture them with their friends.
---
What do you wish couples would know about photography?
Kathleen Landwehrle: You have to be flexible. You can have a perfect timeline, but if it rains you have to go with the flow, and this is Vermont, so you could still end up back outside later for more photos. You just have to adjust.
Jesse Schloff: That it can be a huge highlight of the day. I try to make everything I do fun, especially wedding photography. The more a couple is energetic and enthusiastic about their photography, the more creative we can be, and that only leads to better imagery. I am hired to get amazing, lasting imagery. … When a couple puts priority on their photography, we're bound to get great results.
Kat Mooney: A couple should know that any good photographer will take care of it. They don't have to worry about rounding up people or doing any of that. I also don't like people mugging — posing for the camera; be natural and act naturally. Don't try to pose until we're taking the actual formal pictures. If you want to hug the bride or groom, don't wait for the photographer to tell you what to do; do it.
---
What are the challenges when shooting a wedding?
Jesse Schloff: There are few, if any, second chances on a wedding day. But, that makes wedding photography exciting and rarely boring, which I love.
The weather, of course, can be challenging. The last thing you wish for is a day of rain on wedding day. But we always make the most of it, and some of my most memorable weddings are on days where the weather played a big role. There is something amazing when the clouds part to reveal an epic sunset, just in time to dash outside for the natural-light portraits you hoped for all day. That excitement is hard to beat.
Homer Horowitz: As a commercial photographer, I'm used to being able to control all of the elements that go into the photograph: the backdrops, the light, the angles. With weddings, I have to think on my feet, be flexible, and move quickly to keep that same standard of quality. Weddings keep me on my toes, and by November I've usually run through a few pairs of shoes.
---
Tell me about your favorite moments/experiences photographing weddings?
Kathleen Landwehrle: For me, it's the fact that you get to be really close with people at such an amazing, important time in their lives. Then, you get to follow people and stay attached. You're there from the very beginning. It's really special.
Kat Mooney: I've only seen this at one wedding — they made an announcement asking everyone to cheer for the bride and groom as they headed into the reception. It was so loud, it was like being at a concert. People were screaming at the top of their lungs. That's one of my favorite memories. And, any wedding that has had a dog in it.
Homer Horowitz: Some of the best moments happen long after the wedding day when I run into couples I've photographed. You're such an integral part of one of the biggest days of their lives and it's impossible not to develop a friendship.
Jesse Schloff: I'll admit that I've shed tears behind the lens while photographing weddings. There are moments that are so powerful and emotional that it's impossible not to be in them, along with everyone else. My favorite part of wedding photography is providing something that people will have with them for the rest of their lives; what a responsibility.
Creating connections with the people I work with is very important to me, too. Many times, the wedding is just the start of the relationship together. I've photographed newborns, family portraits and events of past wedding clients. The relationship is everything.