Karen Nelson is getting married next year in her mother's wedding gown.
That's such a simple thing, right?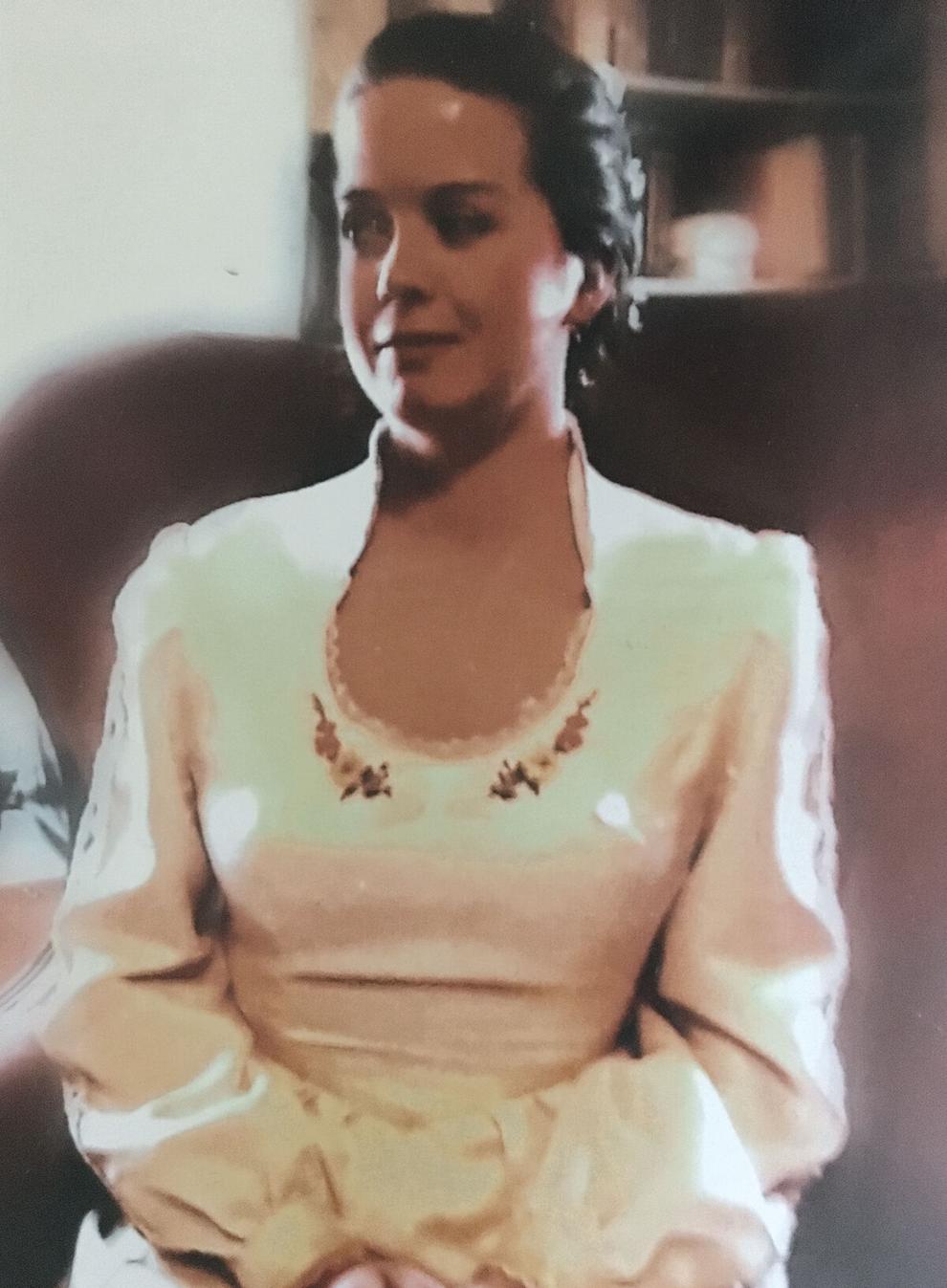 A simple alteration here, a more modern update there.
Seamstresses do it all the time.
Nelson's dress has a story, though. It started in the early 1980s, and its sequined sequel is underway.
Nelson's grandmother sewed all six of her daughters' wedding dresses.
One of those was for Nelson's mother, who died last November after a short battle against cancer.
"I'm not going to lie to you," Nelson, 33, said. "That's pretty much the worst thing you can go through in your life."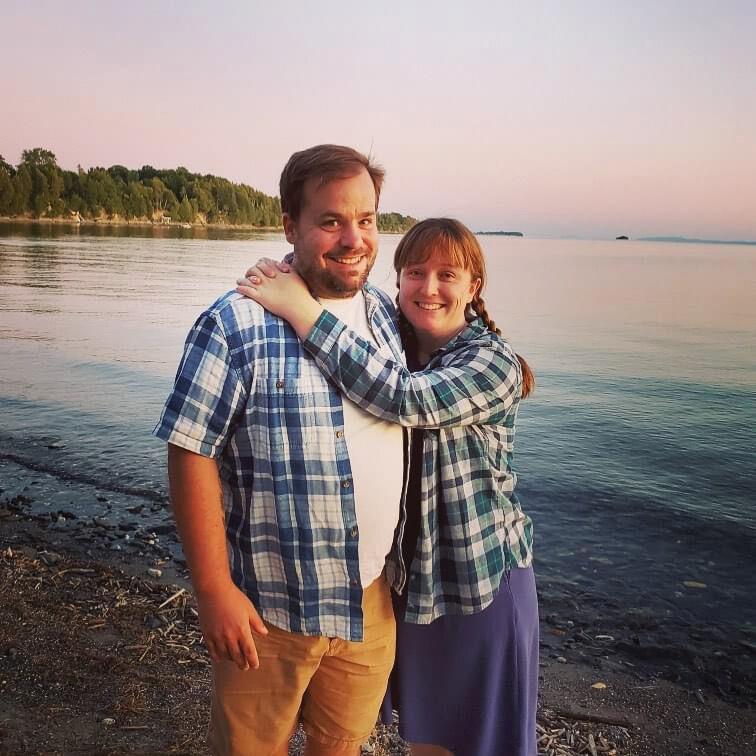 That moment was soon followed by the preamble to what she thinks will be the best day of her life.
When her boyfriend, Josh Hokanson, proposed in January, there was no question as to what Karen was going to wear to her wedding.
Her mother's gown is illustrative of the late 1970s — puffy full-length sleeves and a collar that rises up with the neck, with embroidery work on the modestly plunging bodice and sleeves.
To bring Betsy's wedding into the 21st century, Nelson is having a Milton seamstress, Debbie Wells, the former owner of Sewly Yours at the top of Church Street in Burlington, make the alterations.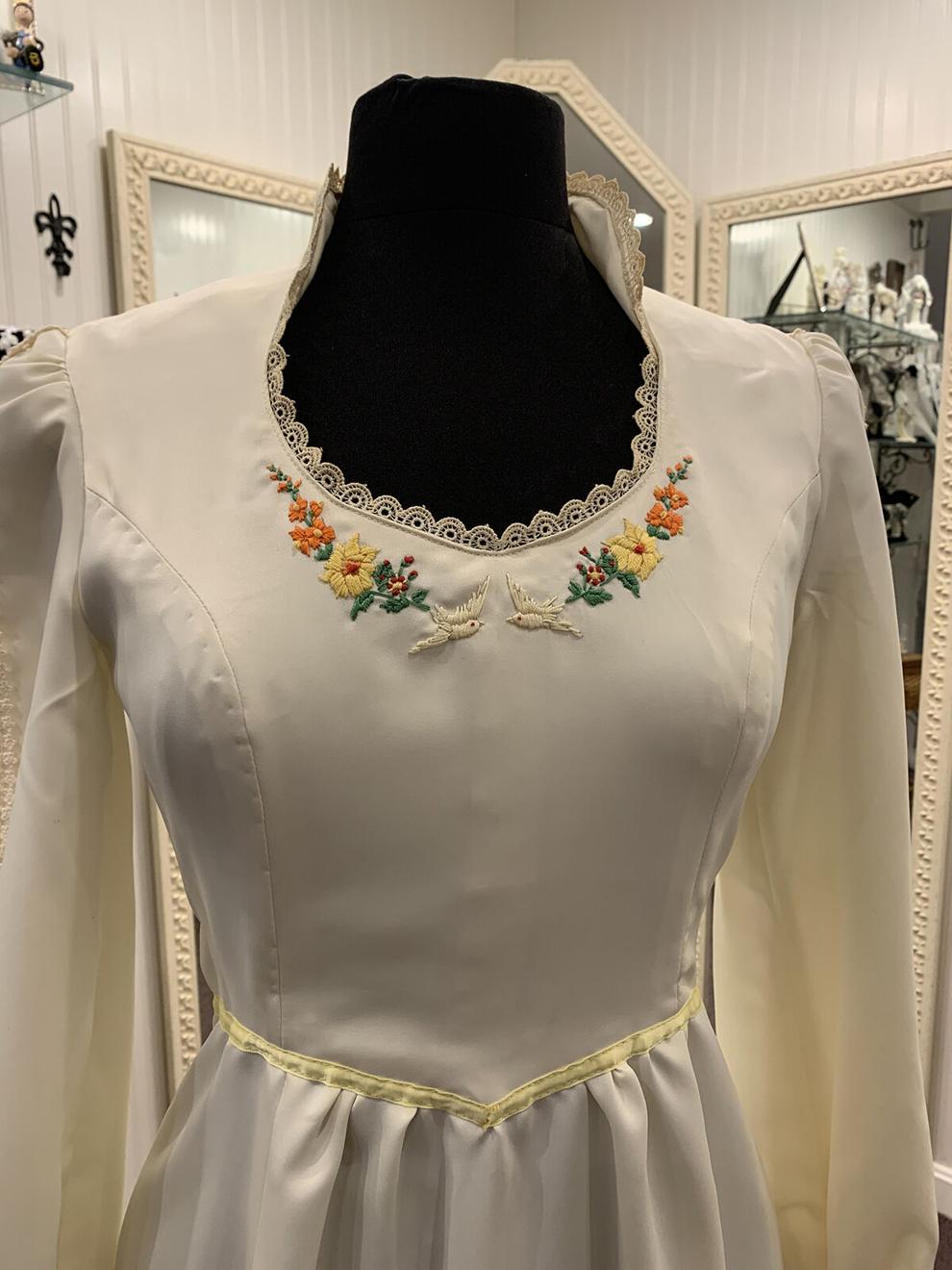 "I want something that's going to be more flattering for me, because I feel a little bit like a stocky Irish housewife," Nelson said. "I want it to look nice and be flattering for my body type."
Seams to be…
Wells, who now sews under the name Missallaneous (missallaneous.com), has been doing it for 30 years, and has a special spot for those who look for ways to honor an old garment.
"I feel very honored to be trusted when people let me do this for them," Wells said. "When someone chooses to do a family gown, it just takes it to another level."
Wedding dress sales may not have been as robust during the pandemic as before, but seamstresses and tailors have been kept afloat by used garments, as well as new ones purchased sight-unseen online.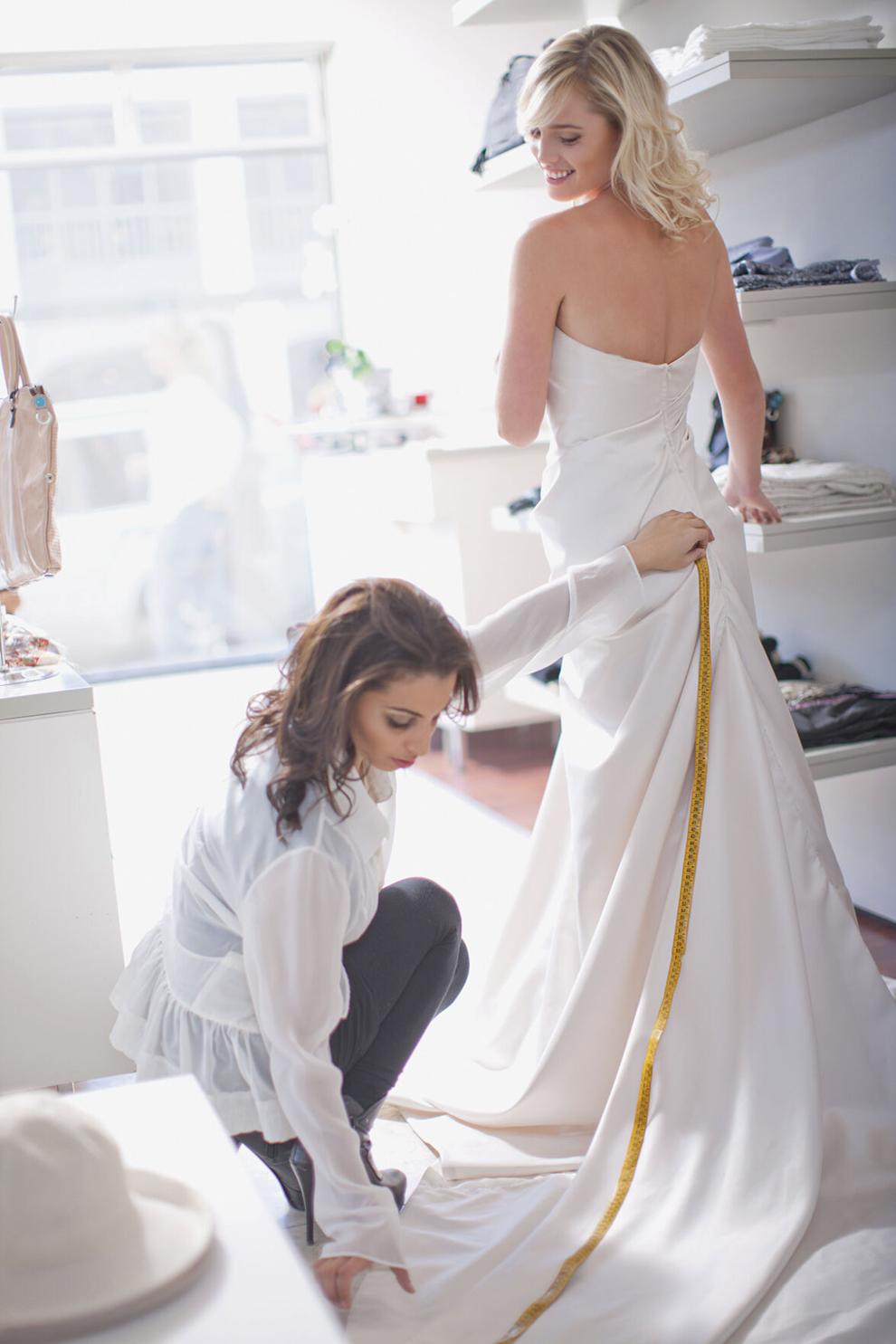 Judi Anderson, owner of the Sewing Basket in Barre and Essex, said some people who try to buy something new online run the risk of spending more on their alterations than they did on the actual gown or coat. Her advice: buy local or buy used, because there's a good chance the seamstresses know each other and can ask them questions, maybe source some fabric.
Wells is heeding that strategy, taking the puffy sleeves off of Nelson's mother's dress and using that unique four-decade-old fabric to make the dress fit Nelson.
Pam Dewey, a seamstress at the Sewing Basket, said there are new twists in alterations during the pandemic. She said she has done embroidery on masks for weddings, such as a pair that read "Just" and "Married."
She said there have been a number of outdoorsy brides-to-be who want their gowns and their party's garb to be fitted to go with hiking boots, as they hit the peaks for marital bliss.
"'Versatility,' they tell me," Dewey said. " 'I don't know how far we have to hike up this mountain.'"
Adapting to change
There's still one more part of Nelson's dress that has to be finished before she and Hokanson wed in early 2022.
After her mother died, a mammogram found the same cancer in Nelson's body. She is now having a mastectomy and reconstructive surgery.
"I'm just waiting until my final surgery is over to send my measurements in," she said.
Wells said this is not the first time altering or creating a dress for a woman's body that isn't available in an off-the-rack version. Once, for a woman who used a wheelchair, she designed a dress so the bride could rise from the chair and into a walker for her journey down the aisle.
She's worked with brides with diabetes who have to have their insulin pumps hidden within their gowns and a bride with scoliosis, who had undergone multiple surgeries to try and correct her crooked spine.
Wells had the manufacturer send her the dress in pieces, and she used the bride-to-be as a unique mannequin to ensure a perfect fit.