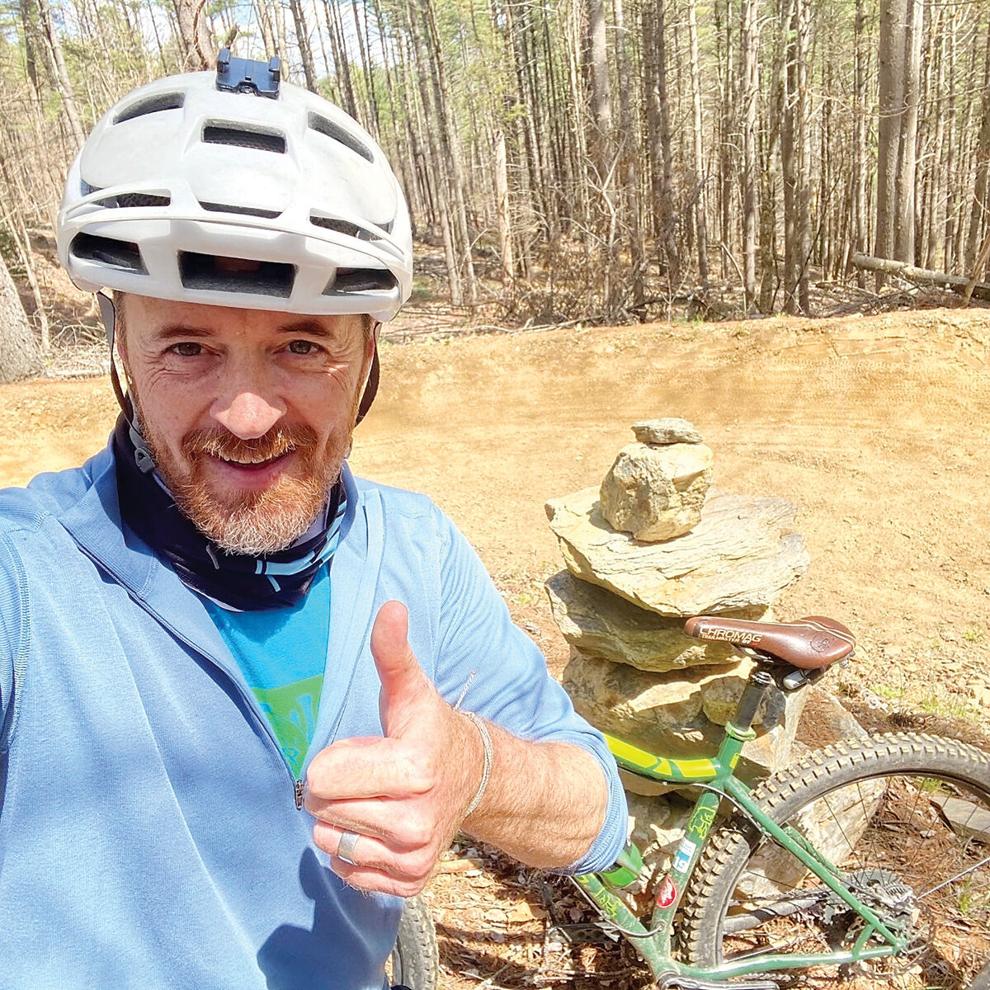 The Cady Hill parking lot is full, bike shops are making repairs and selling bikes in record numbers, runners are nursing sore muscles and the town is abuzz with love for the trails.
2021 is shaping up to be a huge year for Stowe Trails Partnership, building on a 30 percent increase in trail usage last year over the year before.
COVID-19 brought people out to our trails in record numbers, walking, biking, skiing and snowshoeing. Locals and visitors alike took to the network looking for solitude, exercise, camaraderie and, perhaps, even a little "forest bathing." (Look it up, the Japanese know what's up!)
So if you haven't been out yet this year, dust off that old bike or snug up your shoelaces, and hit the trails.
Stowe Trails Partnership maintains over 35 miles of multi-purpose trails, working with such forward-thinking partners as the town of Stowe, Stowe Land Trust, Trapp Family Lodge, Strawberry Hill Farm and Percy Farm. Remarkably, none of our trails is owned by Stowe Trails Partnership. Every single inch exists through the generosity of public and private landowners. What is perhaps even more extraordinary is that none of these landowners expects a dime in return for allowing us to build and maintain trails on their land.
Some of them even donate to maintain those very same trails. Since the beginning, our landowning partners have realized the value of a public and accessible trail network to the vitality of the town and the health of both the individuals who live here and those who choose to come here to recreate and get a taste of what locals enjoy every day. 
Of course, while users are not charged a fee to use the trails, we rely on an extended network of individuals and businesses to support our efforts, as well as the generosity of Stowe taxpayers through an annual trail maintenance grant from the town.
With more than 1,200 members, 59 community sponsors that donate above the membership cost, and 71 business supporters, I can attest that after almost eight years of monthly board meetings, every single dollar that comes to Stowe Trails Partnership is wisely spent.
These trail donations go into new bridges, reshaping trails for adaptive bikes, new signage and our trail crew keeping things buff (where appropriate) or using a more sustainable approach on the "old school" trails. And, of course, we have the best executive director on two wheels, Rachel Fussell.
From its inception, we have held firmly to the belief that the trails should be free, and we promise to continue putting your donations and membership dollars to good use.
The trails are yours and they are here through the generosity of so many people. Use them, love them and if you've got the ability, join us as a member to ensure that they will be around for generations to come. 
---
Roger Murphy is rider and board president of Stowe Trails Partnership.