Stowe Trails Partnership events
July 29-31 — Cady Hill 10-year celebration
July 29: Critical mass ride in Stowe Village.
July 30: Naturalist walks and group rides beginning at 10 a.m. After party at Strawberry Hill farm at 5 p.m. 
July 31: Pride ride, Vermont Adaptive demo, more group rides, 11 a.m.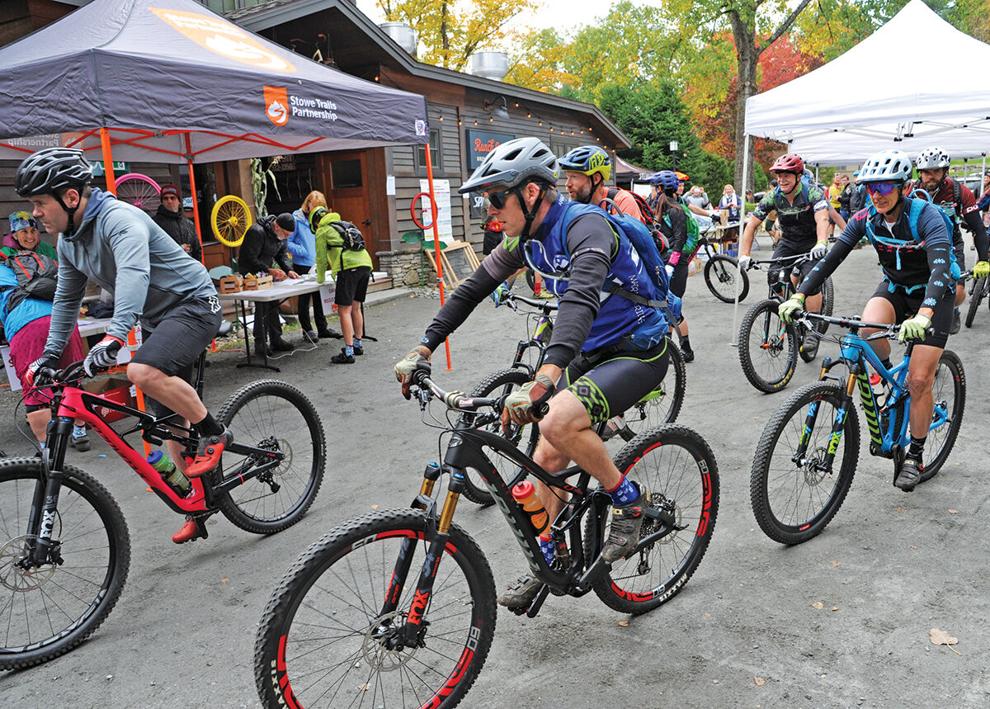 Early October — Leaf Blower
Official date and time yet to be determined for this one-day event. Group rides for all abilities and levels, awesome vendors, homegrown food, local libations and live music. Ticketed event.
Other Vermont events
June 25 — Vermont Gran Fondo, Bristol / vermontgranfondo.com
A single ride. Over 10,000 feet of climbing. Four gaps — Lincoln Gap, App Gap, Middlebury Gap, and Brandon Gap. PS: Gran fondo is Italian for "big ride."
July 9 — The Dirty Project, Norwich / bikereg.com
87 miles, 9,400 feet of climbing. Mostly gravel.
July 9 — Irreverent Road Ride 11.0, Hancock / bikereg.com
Still irreverent, still not for everyone, still, as organizers say, "single most challenging dirt road ride ever offered for mass consumption."
July 16 — Raid Lamoille, Craftsbury / grvl.net
Traverse some of the most sublime gravel in the Northeast, followed by a not-to-be-missed after party. 55- and 25-mile routes. 
July 29-31 — Flow State, Ascutney / flowstatemtbfestival.com
Three-day celebration of all things mountain biking on Ascutney's 35-mile network of singletrack. Demos, clinics, food and beer, music.
July 29-31 — Rooted Vermont, Richmond / rootedvermont.com
Two course lengths — 45 or 85 miles — mostly on dirt and 3,500 or 8,000 feet of climbing. Some of the gravel will be silky, some more rugged.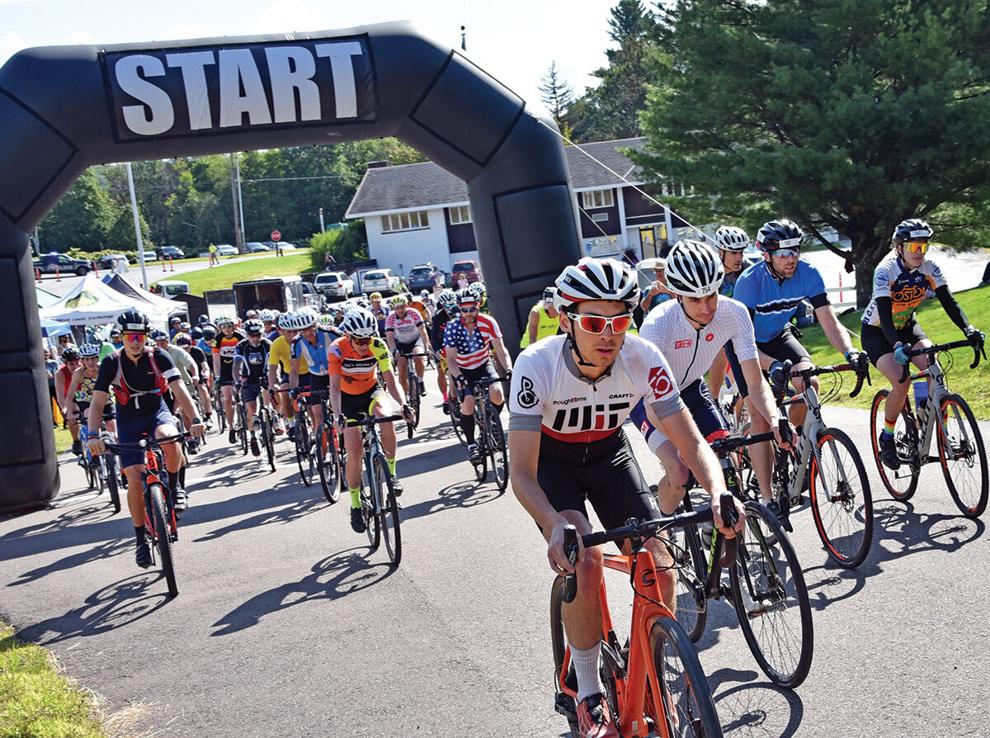 Aug. 28 — Race to the Top of Vermont, Stowe / rtttovt.com
Hikers, bikers and runners climb Mt. Mansfield on the historic 4.3-mile Toll Road — 2,564 feet of up.
Sept. 2-4 — Wilmington Mountain Bike Festival, New York / wilmingtonmtbfestival.com
25-plus miles of Adirondack-style single track, group rides, shuttles, kids race, camping, music, food and beer.
Sept. 10 — Kelly Brush Ride, Middlebury / kellybrushfoundation.org
Roll through any of the Kelly Brush Ride routes — 10, 20, 50, or 100 miles — with Green Mountain and Adirondack views at nearly every turn. Best of all, raise money for the Kelly Brush Foundation.
Sept. 11 — Cabot Ride the Ridges, Cabot / bikereg.com
Two classic gravel-grinders — 100k (7,500 feet of elevation gain) and 60k routes (3,500 feet) — as well as a challenging 30k and a family-friendly 10k.
Sept. 24 — Peacham Fall Fondo 2021, Peacham / peachamfallfondo.com
50-mile community ride on Northeast Kingdom's best gravel.
Oct. 1 — Vermont Rare, Peru / vermontrare.org
42 miles. 4,000 feet of climbing. Mostly gravel.
Oct. 15 — Copley Gravel Grinder, Morristown / bikereg.com
Three options: Expert, 26-30 miles; family, 10 miles; and those in between, 20-22 miles.
Oct. 15 — The Hibernator, West Burke / bikereg.com
Up and down and up and down on scenic dirt roads, class IV, trails, grassy farm fields and singletrack. 50k and 100k+ options. Gravel/cross rigs or a hard-tail mountain bikes. Blowdowns, cobbles, trenches and dismounts are not out of the question. "Undoubtedly one of the hardest events in Vermont," say the Hibernator folks.