One thing is for certain, since the outbreak of COVID-19 we've learned that having access to trails is more important than ever. In Vermont, we are so fortunate to have so many accessible trail networks, thanks to the generosity of public and private landowners, and the work of state and local trail organizations.
As with so many areas, trail visits increased here by double digits last year, so we are grateful that we've been able to continue with trail stewardship and development commitments due to the outpouring of generosity from dedicated members, sponsors, access partners and the town of Stowe. 
All of this is great news, but does everyone feel they have equal access to our trails? Are there barriers for some who may not feel welcome or safe, which so many of us otherwise take for granted? These are questions that we've become more acutely aware of as a result of a collective societal awakening.
Over the years, the mountain bike community, along with so many others, has had to reckon with its lack of diversity. While mountain biking is still a white-male-dominated sport, the demographic has expanded after conscious efforts have been applied to effect a more inclusive and welcoming environment.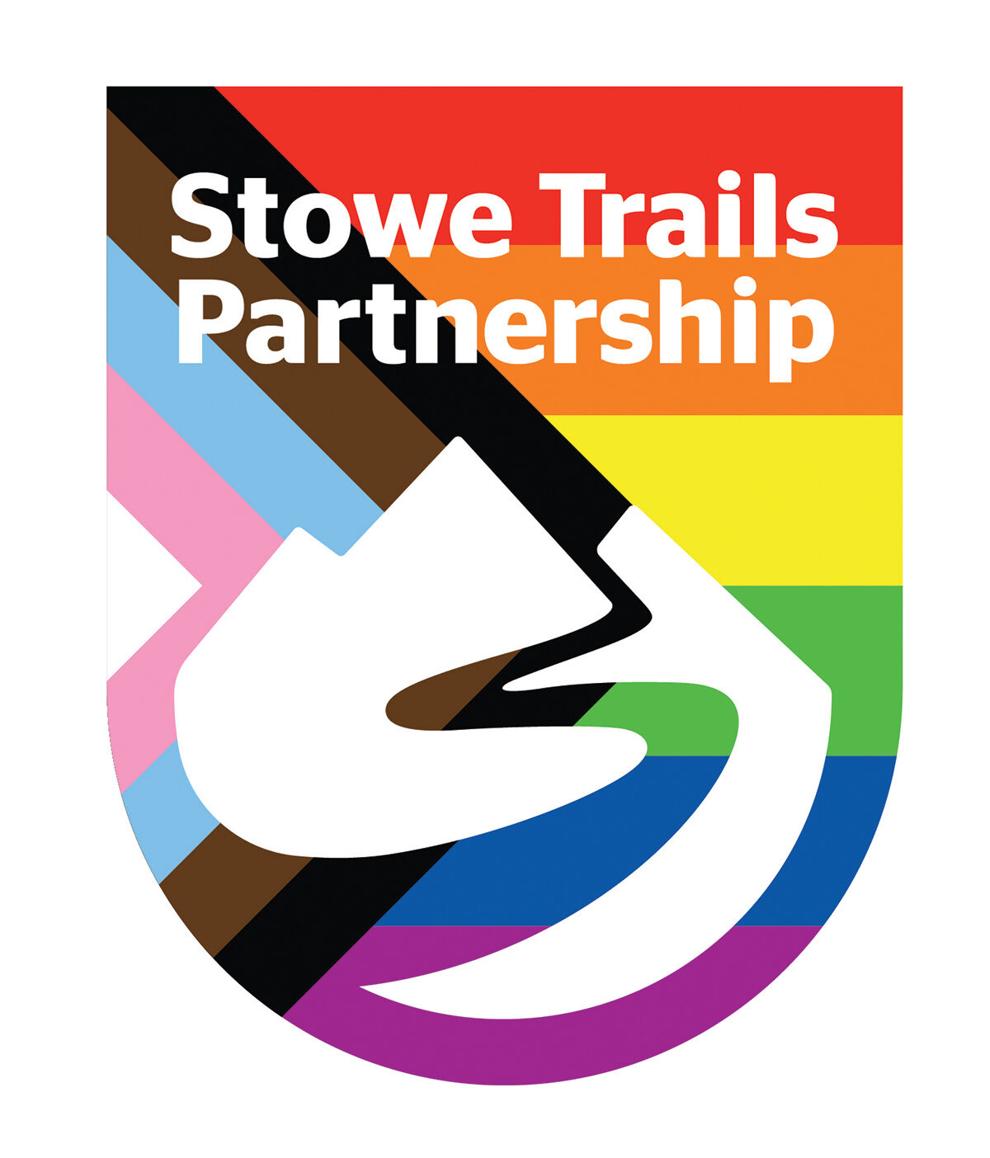 Women and girls, for example, once intimidated to enter this space, are now more confident and are flourishing as a result of successful women's specific program development. Additional inclusivity efforts have been made by the LGBTQ+ community, and adaptive athletes are benefitting from new trail initiatives specifically designed to provide additional opportunities for the physically impaired, one of which is currently underway in Cady Hill Forest. Efforts for riders who might benefit from pedal assist bikes are now also being made. 
These initiatives, thankfully, are taking place in all corners of the state and many places around the country.
There's more work to do though, including focus on people of color and Indigenous peoples, and striving to eliminate conscious and unconscious bias. We need to lean into their stories and grasp an understanding of the barriers they experience, and to help to ensure welcoming, supported and safe spaces.
Stowe Trails Partnership has made a commitment toward these efforts, as many other organizations and companies have, by forming a committee to carry out the work of justice, diversity, equity and inclusion. Among other initiatives, we hosted an interactive workshop last fall, led by Mirna Valerio (aka The Mirnavator), entitled "Equity in the Outdoors," which you can read about at stowetrails.org/news.
The Vermont Mountain Bike Association and its chapters across the state are doing this work as well, looking to provide equitable opportunities for all. We recognize that we are still in the learning stage, but welcome the greater community to join us along the way.
So, when we hit the trails, let's make sure we are open and inviting, welcoming and promoting equal opportunities, no matter one's skin color, gender, ability or what they look like or who they choose to love. Together we can support and strengthen our relationships with each other, because when we do, we recognize the gift of our shared humanity, and as a result, reach new heights of enjoyment and gratitude.
This is at the core of who we are. Share the trail, and share the joy.
---
Leslie Gauff is a longtime bike enthusiast and a member of the board of Stowe Trails Partnership.