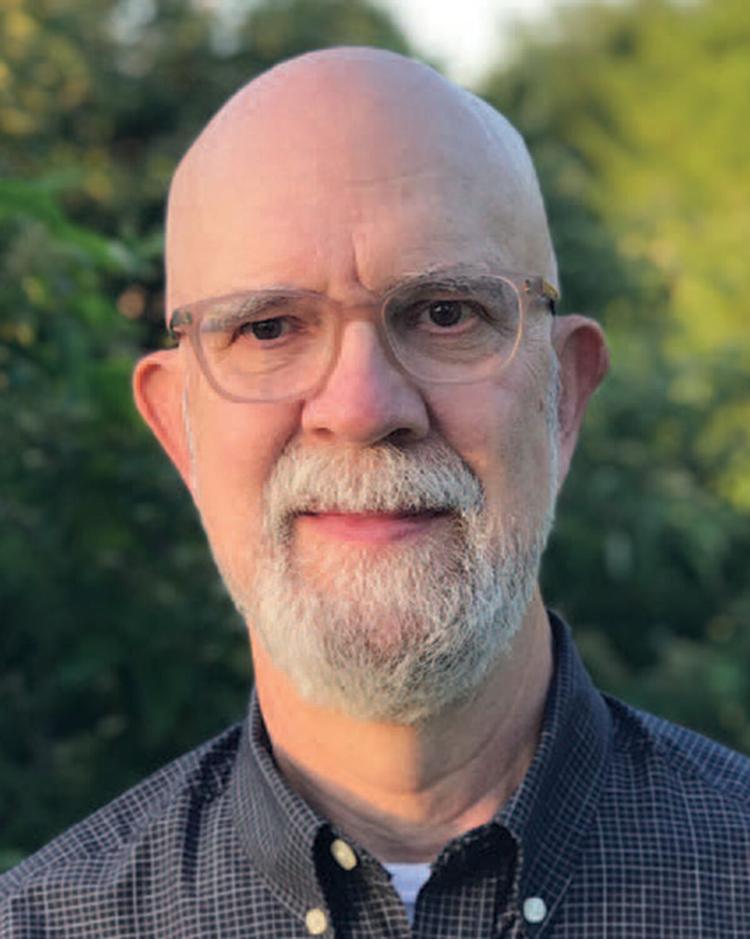 Bill Lippert
Democrat, Chittenden 4-1 District, Hinesburg
1.What is the impact of meeting remotely on the legislative process and how do you see this influencing the bills that are being considered?
"Unprecedented" has perhaps become an overused word to describe life in the midst of this COVID-19 pandemic. But I can assure you that no one could have ever anticipated – not even in their wildest imagination – that the Vermont Legislature would still be in session in the middle of September, with adjournment set for Sept. 25. And, that all 150 House members, and 30 Senators, would be working, debating and voting remotely usually from their home computers and smart phones.
What is the impact of legislating remotely, completely relying on "Zoom screen time" to debate and vote? For me, and for many of my legislative colleagues, I realize how much I took for granted the value of the informal interactions with other legislative colleagues, of all parties – in the hallways, in the cafeteria, on the actual House floor, and in committee rooms.
2. How do you think the budget deliberations will be resolved?
One advantage of waiting to respond to these questions until today, Sept. 10 – I can tell you how the budget was resolved – at least in the House of Representatives! On a roll call vote, the House passed the full year budget on a vote of 140 – 4. An extraordinary show of support from all parts of the political spectrum, and a tribute to the incredible work of the House Appropriations Committee, which completed the full year budget after our return in September, over the course of just 13 working days. It was also a very collaborative process with policy committees – who have accumulated expertise in their various areas of jurisdiction – everything from education, commerce, healthcare, energy, human services, etc.
The budget needs one more vote in the House, then moves to the Senate and then to a process of reconciling differences between the House and Senate.
3. What are you hearing from constituents about what their major concerns are?
Throughout this COVID-19 pandemic I have been hearing from folks in Hinesburg whose lives have been greatly impacted by loss of jobs, by ongoing difficulty accessing their unemployment funds, despite enormous efforts to communicate with the VT Dept of Labor; about difficulty making ends meet; from local businesses who have lost much of their regular patronage and sometimes most all of their anticipated revenues. I have been pleased to support access to state government for folks unfamiliar with our state bureaucracy and use my ability to contact the state on their behalf.
In addition to the COVID pandemic, the racial justice issues raised both nationally, locally and within Vermont broadly, have been weighing heavily on many folks and within the legislature generally. Within the legislature itself, a Social Equity Caucus, formed before the current unrest, has become a focal point for engaging in legislative efforts to address systemic racism within our state.
4. How do you budget for COVID money when you don't have an answer from the U.S. Congress how money can be used or if any money is coming?
Vermont once again has benefited tremendously from the work of our delegation in Washington who have lobbied successfully to establish a "small state minimum" for states like Vermont with low populations. Note that the $1.25 billion CRF funds (billion, not million!) appropriation to Vermont averages out on a per capita basis to $2,000 per capita, while forty-eight other states averaged a per capita appropriation of $388.
The pandemic is not over. The financial impact of the COVID-19 pandemic on individual Vermont businesses, and individual Vermonter's lives, has been profound and continues to play out.
It will take years for Vermont's economy to recover. Some businesses and institutions will not survive the pandemic's financial impact, and many others will struggle to remain solvent. Families and many individuals continue to depend on local, state and charitable resources to get by and survive.
5. What are your thoughts on marijuana taxation and marijuana retail sales?
As the chair of the House Judiciary Committee, some years ago, I supported and helped pass decriminalization legislation for personal possession of marijuana. And, I had previously voted to create tightly controlled access to "medical marijuana" in Vermont, utilizing the Department of Public Safety and keeping strict limits on medical prescriptions. Unlike some states, where marijuana medical prescriptions became simply a method for general access, Vermont's "medical marijuana" program has, in my view, been highly successful.
I have watched in horror as the alcohol industry unashamedly uses every means in the book to promote the increased use of alcohol, while giving lip service to the "drink responsibly" maxim.
Consistent with my decision to try to impact the implementation of retail sales of marijuana, and with some significant success in that effort – instead of simply opposing the legislation altogether – I will vote to support the compromise bill.
Edited for length.