A former South Burlington man, who saw his expensive Tesla car destroyed in a suspicious 2019 fire on an ice-covered Lake Champlain near Shelburne Bay, has been arrested in Seabrook, N.H., on charges of possession of a second Tesla — this one reportedly stolen almost two years ago.
Michael A. Gonzalez, 31, who listed the Champlain Inn at 165 Shelburne Road in Burlington as his current address, is charged with trying to peddle the stolen 2019 Tesla X, valued at about $115,000, at an auto shop in Seabrook, N.H. on Jan. 17, town police reported.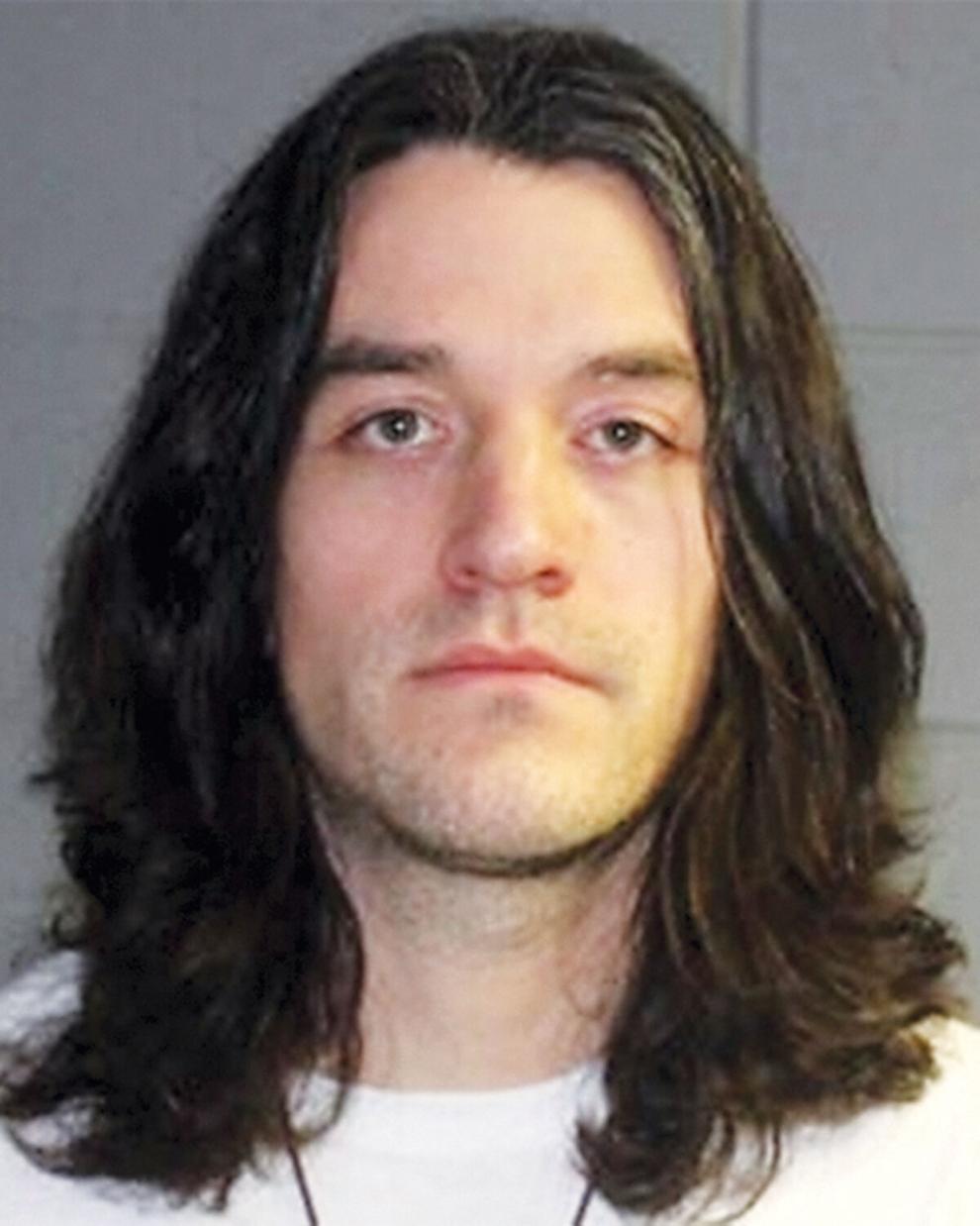 Federal Court records in Vermont noted Gonzalez fraudulently obtained the luxury car from a Tesla dealer in Mount Kisco, N.Y. in July 2019.
It was unclear where the Tesla has been stashed because Gonzalez only got out of jail on Jan. 8. He had been in custody on state and federal charges, including a federal count of trying to buy a firearm at a Williston gun shop while he was still facing a state felony charge of aggravated domestic assault, records show.
Authorities along with both police and court records, outline the lengthy, intertwined story:
Gonzalez initially pleaded not guilty in U.S. District Court in Burlington to making a false statement about his criminal record when he attempted to purchase a firearm at the Powderhorn Gun Shop on Sept. 23, 2019. He attempted the gun purchase about four weeks after he was arraigned in Vermont Superior Court on a charge of aggravated domestic assault with a weapon — a crime with a possible 15-year penalty.
Colchester Police said in court papers that Gonzalez had driven his truck twice into a van with his girlfriend inside and threatened to kill her Aug. 21, 2019.
Gonzalez eventually pleaded guilty Jan. 8 to falsely swearing on the federal gun purchase form that he had no felony charges pending — when the Colchester case was filed a month earlier. The U.S. Attorney's Office agreed to the release of Gonzalez on conditions pending sentencing in May.
The conditions included Gonzalez avoid on any new criminal charges and he remain in the state of Vermont. If Gonzalez stayed out of trouble, the judge said the plea agreement called for the defendant to expect to receive a time-served sentence of about 10 months. That proposed sentence — in light of the new charges — can now possibly grow.
About 10 days after the federal guilty plea, the Seabrook Police Department arrested Gonzalez on the stolen car charge. Gonzalez, along with a wrecker driver from Washington County, showed up at a Seabrook auto shop with the $115,000 car in tow and trying to sell it, police said.
The tow truck, with the Tesla still attached, broke down at the garage, Seabrook Police Lt. Timothy Mone said. The tow truck driver called Gonzalez, who stopped by in his car, and they left, but not before the auto shop owner on Dows Lane wrote down the license plate.
He called police about the suspicious activity about 10:55 p.m. Sunday, Jan. 17.
When police checked the vehicle identification number it reflected the car had been stolen and the National Crime Information Center records said the U.S. Secret Service should be notified if it was located, Mone said.
Seabrook Police traced the getaway car to the Holiday Inn Express in town, Mone said. Gonzalez was taken into custody for questioning and later charged, police said.
The car destroyed in the Shelburne fire and the vehicle found in Seabrook, N.H,. were both 2019 Tesla Model X.
Brushes with the law
After the February 2019 car fire in Shelburne, authorities said the U.S. Secret Service in Burlington took the lead on the case, with help from the U.S. Coast Guard and Vermont Fish and Wildlife Department.
Shelburne Police and Fire officials reported Gonzalez said he was out on Lake Champlain ice fishing when the 2019 Model X caught fire about 8:10 p.m. Sunday Feb. 24, 2019.
The electric-powered SUV was destroyed. Officials said Gonzalez indicated he thought he might have hit a rock shortly before the fire.
Subsequent court records show a federal grand jury in Vermont in April 2019 was investigating Gonzalez in connection with at least four Tesla cases. Court records also showed that one of the sign-in accounts for a Google account as part of the grand jury investigation used "TeslaMikeGonzalez."
Shelburne Police listed Gonzalez as homeless at the time of the fire, but Colchester Police during the domestic case had a Green Street address in Hinesburg for him.
After his arrest in Seabrook, Gonzalez also appeared in U.S. District Court in New Hampshire and was ordered held pending a later hearing in federal court in Vermont.
Gonzalez subsequently appeared Jan. 28 by video conference before Chief Federal Judge Geoffrey W. Crawford in Vermont, where he faced three counts of violating his release conditions.
The initial two violations were for facing a new crime — interstate transportation of a stolen car — and being outside of Vermont, Crawford said.
The judge noted a third charge was added when Gonzalez tested positive for opiates.
Gonzalez denied the drug use, but his lawyer Karen Shingler acknowledged that it was clear her client had traveled outside of Vermont — by virtue of him being in a New Hampshire prison. Crawford agreed to continue to hold Gonzalez as the case unfolds.
'Pizza Man'
Gonzalez is well known to Vermont law enforcement and once got tagged with the nickname "Pizza Man" after a humorous mistaken identity case. Gonzalez mistook a uniformed South Burlington Police officer arriving in a fully marked blue-and-gray police cruiser with a blue light bar for a late-night local pizza delivery man and vehicle dropping off an order at Stonehedge North Condominiums in April 2018.
Officer Aaron Dince learned Gonzalez had an active arrest warrant for careless and negligent operation in Franklin County, South Burlington Police said. Dince said police arrested Gonzalez on the pending warrant and while in custody determined he was in possession of a misdemeanor amount of suspected heroin and ecstasy, records show.
Gonzalez has an attraction for firearms, court records show. The prosecution also noted South Burlington Police removed a 40-caliber handgun from a silver Audi driven by Gonzalez on July 11, 2018, because of his use of controlled substances and a history of abusing them, including at least one overdose, court records show.
He threatened he would buy another firearm but was warned falsifying information during a purchase was a crime, a prosecutor wrote.
Gonzalez was denied the purchase of a firearm on Oct. 2, 2018, at the same Williston gun store because he was deemed a user of controlled substances, a prosecutor wrote in court papers. He added Gonzalez has a history of unlawfully seeking firearms.