A new exhibit of handmade quilts by Shelburne resident Hope Johnson is on display at the Pierson Library. The show features several works featuring honeybees, a theme the artist has focused on since learning how to sew a quilt, and is on view in the south entrance foyer.
From her first quilt class in 1984 to today, Johnson's passion for creating unusual, one-of-a-kind pieces has kept her busy and connected her to a local, regional and international community of beekeepers and artists.
On Sunday, Oct. 17, at 3 p.m., Johnson will do a free show-and-tell presentation called "Quilts, Bees and Community" at the Pierson library.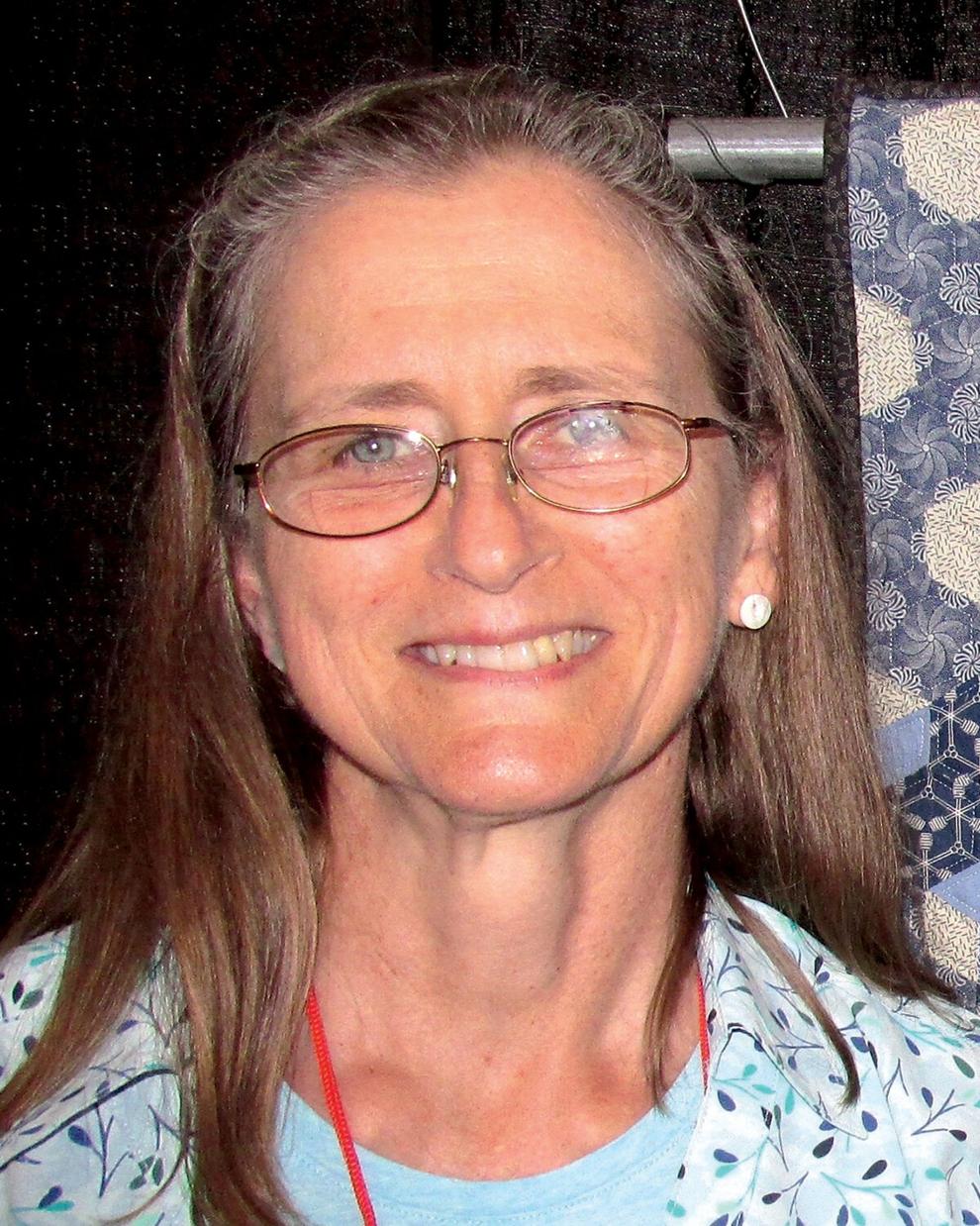 Her first project, called "Honey I'm Home," featured hand quilted and appliqued bees on a hive worked in hexagons that took years to complete. It won the Governor's Award for best Vermont quilt at the 2009 Vermont Quilt Festival and is now in a private collection.
Another quilt, Kind of Blue, won the Governor's Award in 2019 at the festival.
Her work is inspired by a love of nature and by her connections to beekeepers, quilters and gardeners. Growing up in New York and New Jersey, her interest in art was fostered by her parents, who were both art teachers. Her mother taught her to hand sew at age eight.
She started working on bee quilts by studying honeybees — their life cycles, behaviors and bodies.
"I wanted the morphology of the bees to reflect the reality of their form," she said on a recent tour of her home studio.
A close look at works in progress shows the scale and correct proportion of each insect worked in patterns of cotton, linen and silk. Tiny stitches give intricate detail. One quilt called Waggle Dance shows the movement of the bee stitched in a figure-eight pattern.
"The forager bees communicate with the other bees in the hive where to locate a food source by way of a waggle dance which indicates the distance and orientation of the food source in relation to the hive and the sun. The dance is a figure-eight form, so I embroidered that pattern on the quilt and arranged them in a repeat around the central sun design," she explained.
For several years her work was part of Champlain Valley Quilt Guild exhibits at the Pierson with sale proceeds benefitting the library.
"I was an early supporter of the new library," said Johnson, who added that the building serves as a kind of personal university. Additionally, "when you bring your art and craft into the community it creates collaboration."
An avid gardener, she grows herbs and vegetables and abundant flowers with long blooming marigolds and zinnias that attract pollinators of all types, and she's worked at Red Wagon Plants in Hinesburg, where she sells greeting cards of her bee quilt designs with proceeds benefitting Bees for Development, a British charity that supports entrepreneurial beekeeping operations in Africa, Central and South America, Eastern Europe and Southeast Asia. beesfordevelopment.org
Every year Johnson makes a quilt to auction at the Eastern Apicultural Society conference with proceeds going toward its honeybee education program.
She has demonstrated and taught quilting to adults and children through local quilt guilds, bee-themed events and non-profit organizations including Shelburne Museum, Shelburne Farms and the Northeast Organic Farmers Association.
For more visit vermontquiltbee.com.