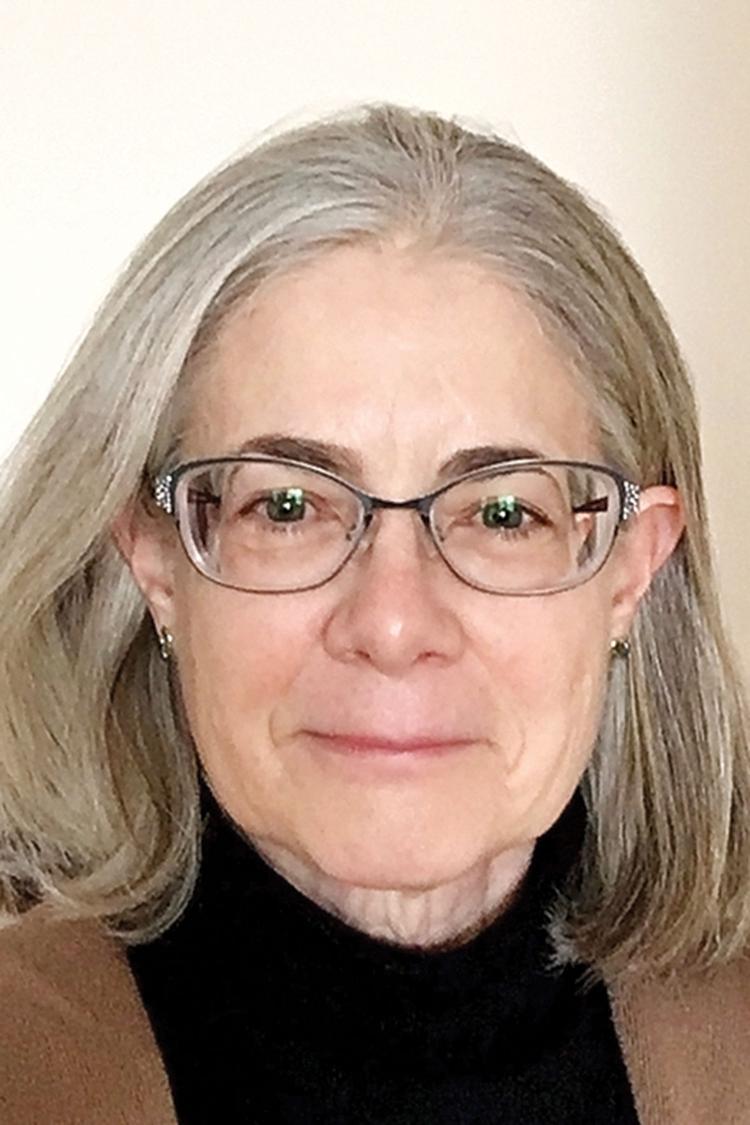 Ruth Hagerman has announced her candidacy for Shelburne selectboard. "I am interested in offering my skills in unbiased analysis and decision-making to help Shelburne successfully address our 21st century issues," she said.
Describing herself as a committed community volunteer who produces results, she was a Library Trustee for seven years, chair for five years. During that time, Hagerman was integral to the Library/Town Hall project, simultaneously serving on the Steering Committee and associated meetings of the task groups, including weekly construction and bi-weekly design and fundraising meetings. She noted this experience allowed her to forge personal relationships with the town manager, selectboard and town personnel.
The project represents the largest effort to date on the part of the town to address issues of climate change. "On Feb. 6, Town Manager Lee Krohn and I were pleased to accept on behalf of the town the Efficiency Vermont 2020 Honor Award for the library as 'Best of the Best' for its high energy-saving performance, material sourcing and on-site stormwater treatment," said Hagerman. "The project is bringing Shelburne positive statewide attention as forward-looking, concerned about our environment and willing to invest in ourselves. This kind of publicity is an important component of attracting new businesses and the development we need to grow our town economy."
Born in Boston, Hagerman was raised in Colorado, where she went to college and met her husband. They moved to Shelburne 10 years ago when her husband was relocated to the area by his employer. The couple report they have found Shelburne a wonderful place to live with friendly people, thriving businesses and a great public library and school system.
"Our largest challenges as a town arise from our desirability, as we expect many new residents over the next few years," remarked Hagerman. "We need to continue to build a warm and welcoming community, ensure our municipal budget provides adequately for the great services and great employees that we know and love, watch over our natural resources and plan for an uncertain climate future."
Having trained professionally as an archaeologist and a nutritional biochemist, Hagerman is currently employed as a contract scientific manuscript editor. She noted her professional training sharpened her natural critical thinking and analysis skills, leading her to develop a comprehensive data-driven approach to problems. An approach, she said, that would benefit the selectboard as it grapples with upcoming issues including the fire/rescue project, infrastructure needs along Shelburne Road that may arise as new development occurs along that corridor, encouraging economic development, addressing the lack of neighborhood connectivity and ped/bike safety issues that occur as these climate-friendly forms of transportation become more popular.
"This is an important election for Shelburne, determining how we grow while retaining a small-town feel," said Hagerman. "Those who know me best describe me as practical, dedicated and willing to compromise. I have a record of success in Shelburne and would be pleased to continue helping the town solve issues based on input from the public, open discussion and rational compromises."