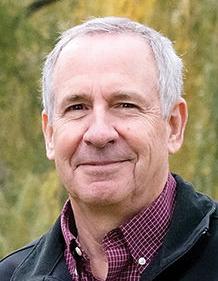 The Intervale Center announced that Tom Nold of Shelburne has joined their team as finance director. Nold is tasked with supporting the expansion of the Center's social enterprises: working to increase profits while maximizing social benefits like clean water, healthy food and fresh air, and deepening the work of programs in farm business development, gleaning and food rescue, and events and celebrations.
"Vermont is really blessed with wonderful non-profits, and I am very fortunate to join the amazing team at the Intervale Center, contribute to achieving their mission and stay connected to partner organizations across the state," said Nold.
Nold has 15 years of experience as the chief financial officer at Shelburne Farms, a non-profit organization with a focus on education and sustainability. Prior to that assignment, he was chief operating officer at Vertek Corporation.
Nold is a graduate of Hamilton College with a degree in economics. He served on the Intervale Center Board of Directors from 2009–11.