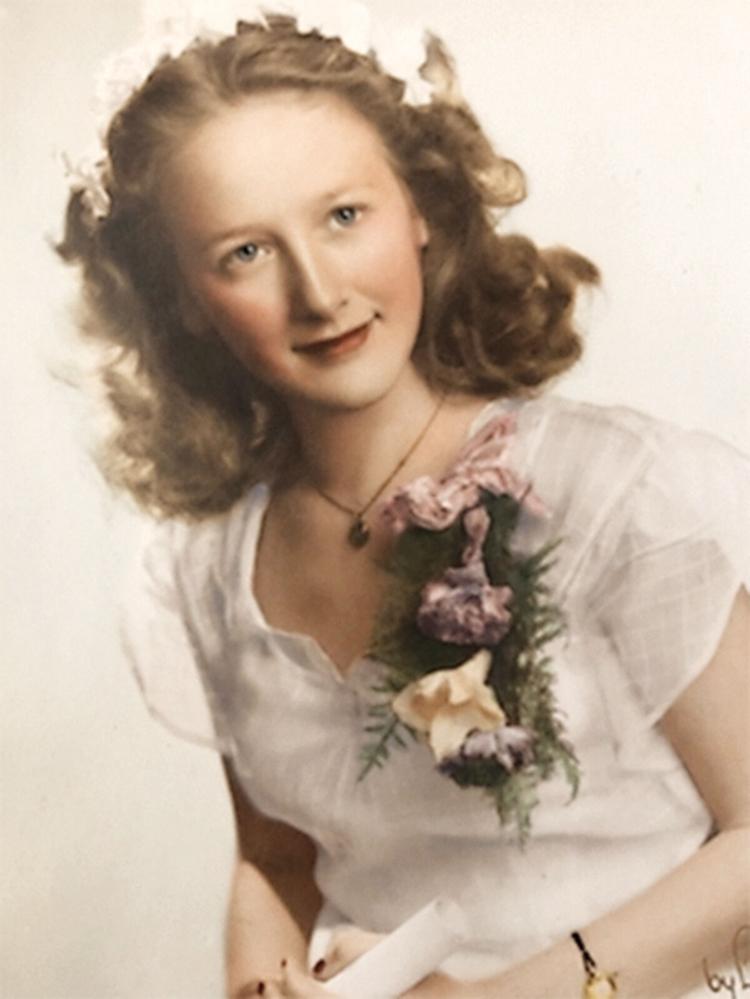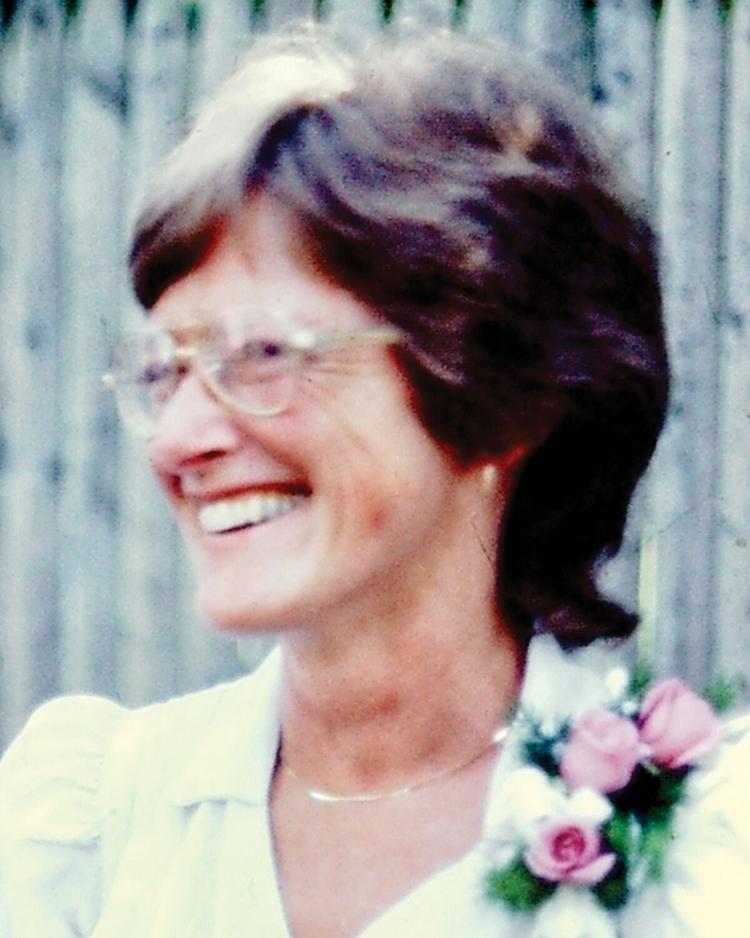 Phyllis McEntee died peacefully at the McClure Miller Vermont Respite House in Colchester on Oct. 7, 2020, at the age of 88.
Known to her grandchildren and great grandchildren as "Grandma PJ," Phyllis was loved by many and will be missed by all. Born Phyllis Josephine Perry at Lutheran Hospital in Brooklyn, N.Y., on May 10, 1932, to Albert and Beulah Perry, Phyllis grew up in Jamaica, N.Y. before moving with her family out of the city to Smithville Flats.
She received her license of nursing from the University of the State of New York in 1953. She married Harry J. McEntee in 1955. They first lived in Plattsburgh and then in Norwich, Scottsville, and Syracuse N.Y., before finally settling in Shelburne, in 1970 with their five children where they lived together until Harry's death in 2011, having been married 56 years.
In Vermont, Phyllis worked for 10 years as a nurse at what is now University of Vermont Medical Center, then later at the Shelburne Sandwich and Bake Shop, before retiring and dedicating her time fully to volunteer for numerous organizations, including Meals on Wheels, the town of Shelburne, the Shelburne Methodist Church, SCHIP's Treasure and many others.
She had many elderly friends over the years for whom Phyllis saw as her responsibility to provide companionship and care. She was a truly empathetic person who believed in trying to understand someone else's perspective before passing judgement. Phyllis was supportive of friends and family with both her time and her wisdom and truly loved spending time with those she loved.
Phyllis was loved for her kindness, honesty, and generosity. She was often found in the kitchen of her Shelburne home baking cookies and pies for those she loved. She loved to garden and was responsible for planting and caring for hundreds of flowers in the cremation garden on Falls Road in Shelburne.
It was important to Phyllis to stay active and she always kept busy. Well into her 80s, she could be seen behind her home stacking and carrying firewood. Baking, classical music, singing in choir, hot air balloons, lighthouses, the ocean, walking, and gardening were just a few of her interests. Phyllis was fascinated by the Perry family's roots in Nova Scotia and traveled there several times to reconnect with that history.
She is survived by her daughters Kim and Kris McEntee, her son John McEntee and daughter-in-law Caroline (Koehler), her daughter Beth and son-in-law Charles Brod. She is also survived by her grandson Jesse and his wife Rachel (Krasnow) and their children, Ella and Levi, her grandson Wesley, and her granddaughters Lily, Grace and Anne Brod. She is also survived by her brother Gene Perry of Cranston, Rhode Island. Phyllis was predeceased by her husband Harry in 2011 and her son Scott in 1977.
In lieu of flowers, please direct donations to the McClure Miller Respite House in Colchester, VT 05466.