Frieda Hertha Kloeckner, 92, died Wednesday, May 26, 2021.
She was born Feb. 11, 1929, the daughter of Emil and Helene Hartfiel in Milwaukee, Wis.
Frieda studied at Carroll College and earned her bachelor's degree from the University of Wisconsin. In 1952 and 1953, she attended the Summer Linguistic Institute at Indiana University, where she later earned her master's in German. She studied at The Free University of Berlin in 1954-1955.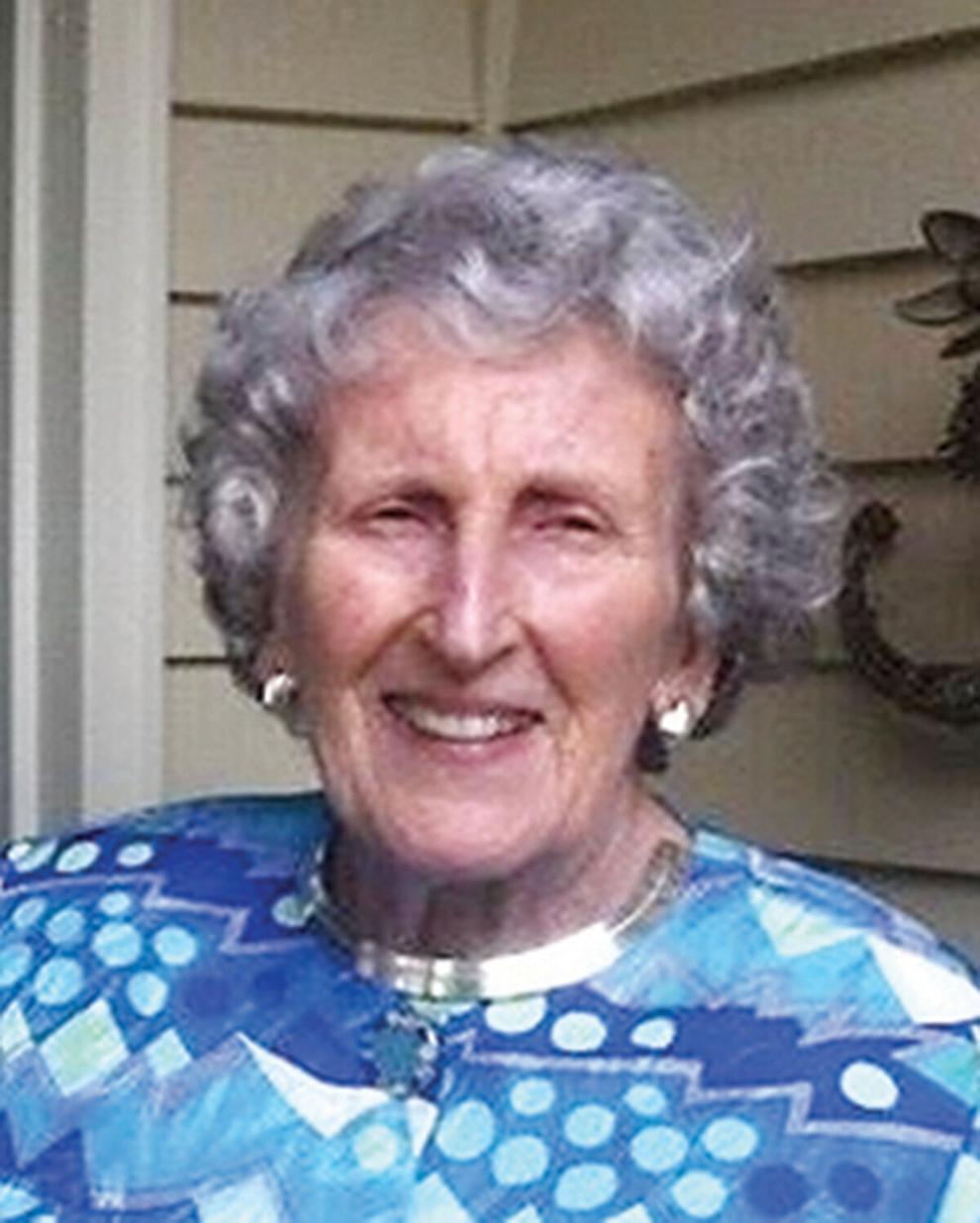 She taught German language and literature at Sparta (Wisconsin) High School, as a graduate assistant at Indiana University, as a lecturer at the University of Rochester, and as an associate professor at Norwich University. Upon her retirement there, she was named professor emerita of modern languages.
For many years, she was treasurer of the New England Chapter of The American Association of Teachers of German. She was the first Vermont coordinator for Youth for Understanding, a U.S. Senate scholarship program for Vermont high school students to study abroad.
Frieda enjoyed many volunteer activities, such as Red Cross canteens, working in the America Reads program with first and second graders, and as Cub Scout den mother. She was a longtime member and served as president of The Ladies' Reading Circle of Northfield. She was an active member of The Newcomers Club of Shelburne and Charlotte. For four years, she was a member of the resident board of The Gables in Shelburne. She was also a member of The Poetry Society of Vermont.
She was a legendary gourmet cook and hostess, delighting in sharing her innate gifts for hospitality with her worldwide circle of friends and family at her home on West Hill in Northfield. There, she and her husband, Al, drew their inspiration from, and found peace, among the fields, woods, gardens, streams and walking paths of their 32-acre property that they lovingly cared for and developed over 40 years, and where they raised their children. She continued to revel in the natural beauty of northern Vermont during the long walks she enjoyed at Shelburne Farms after moving to Shelburne to be closer to her grandchildren.
Her personal faith, art, music, film and literature were a constant and created the contexts for beauty in her daily life. She lived a life of extraordinary service to all those around her. Her warm smile and tender heart will continue to live with those who knew her.
She is survived by the love of her life, Alfred Kloeckner, to whom she was married for 66 years; son, Andrew, of Shelburne; son, Phillip, of Chicago; and daughter, Ann, of Locust Grove, Va.; as well as her daughter-in-law, Gisele Kloeckner, and her son-in-law, Bryan Enright. She leaves two granddaughters, a constant joy in her life, Megan and Allison Kloeckner. Her sister, Ardell Schlecht, of Minocqua, Wis., predeceased her.
A memorial Mass for Frieda Kloeckner will be held at 11:30 a.m. on Friday, July 23, 2021, at St. Catherine of Siena Catholic Church, 92 Church St., Shelburne. Monsignor Michael DeForge will be the celebrant.
Frieda's family wishes to acknowledge the skilled and compassionate care provided to her and her family by the staff of the UVM Medical Center cardiology unit on Miller 4th floor and the neurology unit on McClure
5th floor.
Memorial contributions in Frieda's name can be made to Shelburne Rescue, PO Box 254, Shelburne VT 05482, or to The Salvation Army, PO Box 5120, Burlington VT 05402-5120.