On June 13, 2020, Casey Renaud made history by being chosen as the 11th pick of the inaugural Major League Rugby Draft.
The 23-year-old grew up with a rugby ball in his hands, as both of his mothers were involved with the sport as coaches with St. Michaels College and the South Burlington Rugby Club.
They never forced him to play, "but you know, through just being dragged to practices and seeing the guys during their practices, like, inevitably kind of found myself on the field," Renaud chuckled.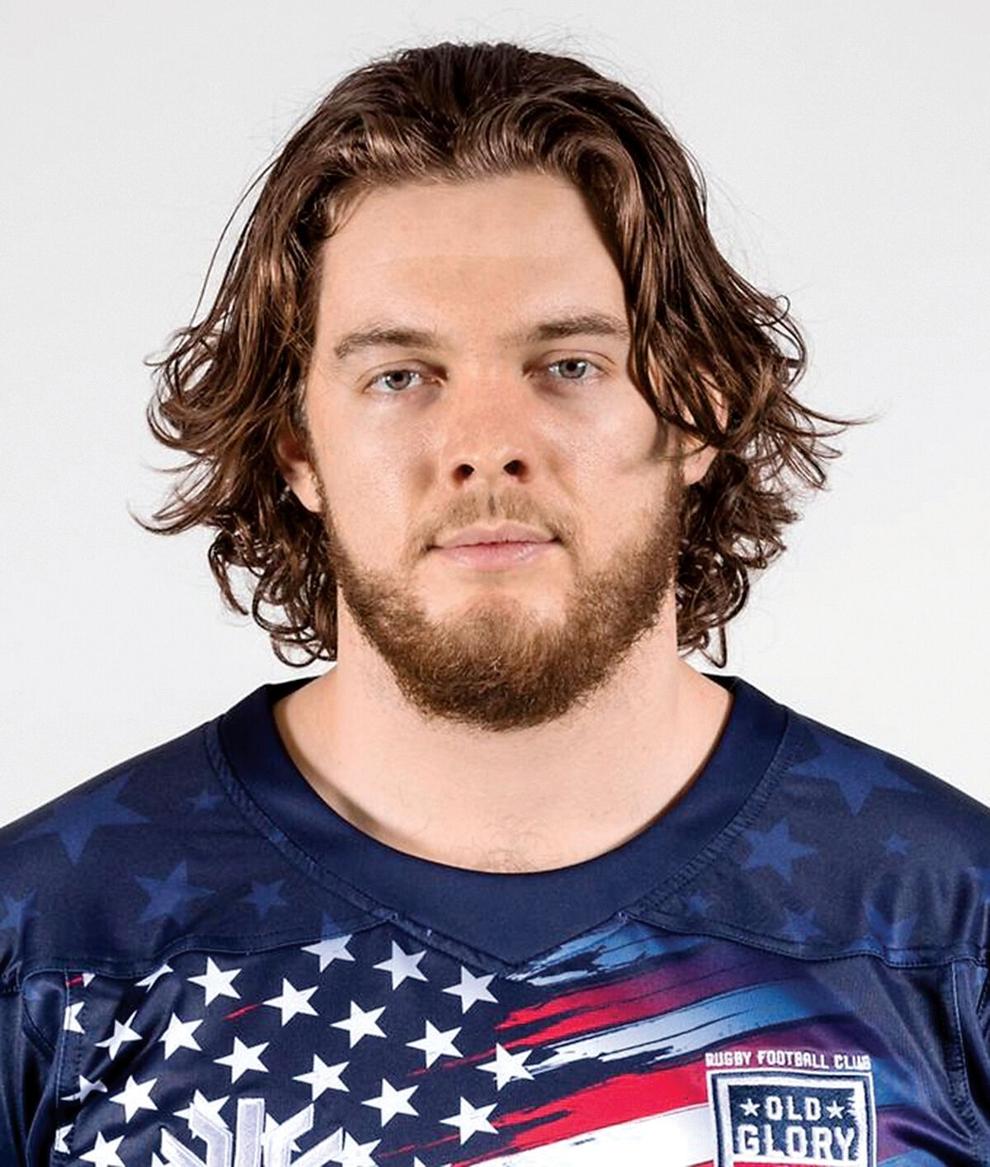 While he played football in high school, he wound up playing rugby with the South Burlington High School Rugby Club, traveling all over New England and New York to find a match because Vermont only has two boys' high school teams, in South Burlington and Essex.
Renaud played college rugby at Kutztown University in Pennsylvania where he was exposed to the sport at a much higher level.
"I played alongside South Africans, you know, kids from Australia, Scotland, England. We had a number of players from Hawaii," he said.
He thrived among the competition and was a Collegiate All-American Honorable Mention in 2019.
Though he simultaneously dealt with ulcerative colitis after receiving a diagnosis in his sophomore year, he didn't let it slow him down.
"I pretty much woke up and had an autoimmune flare-up," he said. "These muscles and joints in my back were pretty much seized up in an arthritic way. Due to a bunch of stuff leaking through my digestive tract and into my blood. So, sophomore year was a big wakeup call as far as like what I was going to have to deal with."
While at Kutztown he was put in touch with several coaches at Old Glory DC in Washington, D.C., who helped him travel to New Zealand for intensive training in a country known for producing some of rugby's greatest international stars.
He watched the inaugural Major League Rugby draft livestream from home with his parents where he was selected by his old friends at Old Glory D.C.
"We got to watch that on the stream and, you know, it's pretty cool just to see your name come up on the TV and to have everyone giving you their support and be excited for you," he said.
At 6 feet 8 inches tall and weighing 245 pounds, Renaud said he still has some bulking up to do before the start of the season on March 20, when he will face off against NOLA Gold in Louisiana.
Talking with Renaud, you can hear his enthusiasm and passion for the sport that he loves coming through his voice.
Major League Rugby is in only its fourth season, and Renauld said more people around the world are starting to take notice.
"If you listen to any kind of commentary or shows around the world you know there seems to be unanimous agreement that the U.S. has just untapped potential as far as, you know, physical raw talent goes," he said. "We had a historic win against Scotland the other year, first time winning versus Scotland and that's huge."
The Scots have long been a fixture at the top rungs of international rugby and are currently ranked eighth in the world with players and coaches in leagues across the globe.
Renaud believes the growth of Major League Rugby will push the U.S. national team to greater heights.
"There are some top tier players coming over from overseas to play in the MLR now, for this season especially. It's been shocking to see how many people are coming over here from, you know, New Zealand, England, Australia, you know you have big names like Ma'a Nonu coming from New Zealand, playing in San Diego," he said.
Pro player Nonu has more than 100 appearances for the New Zealand national rugby team and has won the Rugby World Cup twice. In short, the fact that this Kiwi chose to play in Major League Rugby is a big deal for the burgeoning league.
Renaud is an advocate for increasing the number of rugby teams at schools across the state — he said, "You don't just have to play football or lacrosse, baseball or basketball or hockey, you know, if you're riding the bench for any of those sports, there's a spot for you on the rugby field."
According to South Burlington High School Activities Director Michael Jabour, there must be at least four active teams for a sport to be considered by the Vermont Principals Association as an officially endorsed high school sport.
Jabour said if more schools become involved with rugby he would happily make South Burlington's club team a fully supported school sport.
"I remember when I was a student at South Burlington High School I would always go to watch us play against Essex under the lights. There were always a lot of fans there watching." Jabour said.
As he starts off his career Renaud wants others to able to follow in his footsteps, urging athletic directors and coaches to really look into rugby as a potential opportunity for students to experience sportsmanship and be part of a team.
"There are so many rugby clubs around the country, you know, in the college level, and on to like men's leagues. It's an awesome opportunity for kids to get involved and be a part of something that can last a lifetime," he said.
For now, he is taking his own career one step at a time but hopes that one day he'll get the call to head overseas.
He said, "I would eat that opportunity up in a heartbeat to go over and play in Europe, get knocked around by some of the other big boys over there. Then sky's the limit."