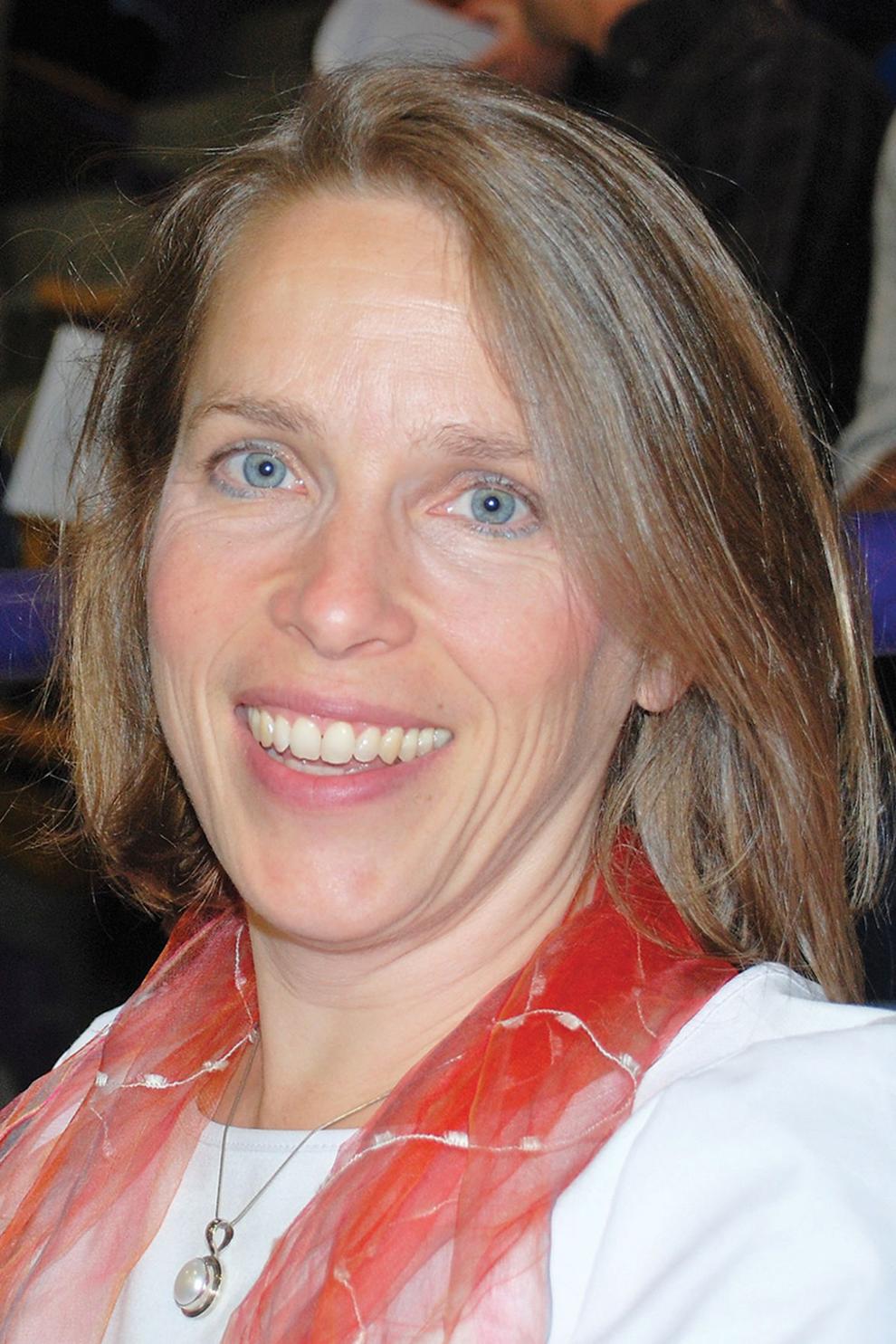 Just as we were preparing to commemorate the second anniversary of George Floyd's murder by a Minneapolis police officer on May 25, we all learned the day before about the school shooting in Uvalde, Texas. The massacre took the lives of 19 fourth graders, two teachers, the gunman and soon afterward the husband of one of the murdered classroom teachers.
While on-duty police officers so far inexplicably waited outside the classroom for orders to intervene, an off-duty U.S. Customs and Border Protection agent entered the building with a borrowed shotgun to save his daughter and wife and helped dozens of students escape.
Just as we have been grappling with the infiltration of white supremacists into law enforcement, we have watched police departments and the U.S. Justice Department neutralize and prosecute white supremacists. This past June 11 Idaho police arrested 31 members from at least a dozen states of a Texas-based white supremacist group near a northern Utah LGBTQ Pride event.
Over the past weeks, we've also been witness to the Jan. 6 House Select Committee hearings in Washington, which began with Capitol Police officers' harrowing accounts of what committee chairman Bennie Thompson of Mississippi called an "attempted coup." Public safety and its link to U.S. democracy became all too clear to us on Jan. 6, 2021, when the peaceful transfer of power was disrupted by angry rioters bent on overturning the results of our national election.
A Capitol police officer testified earlier this month how she and her fellow officers had been required to engage in hand-to-hand combat and managed to hold them off long enough so that members of Congress, Vice President Mike Pence and their staffers could escape to a secure location. Four people in the crowd and five police officers who had served at the Capitol that day lost their lives in connection with the attack.
It has been an unsettling time, to say the least, and these are just a few of the concerns that are consuming our energies at present, and I have chosen to address the topic of public safety and trust, which are essential to our democracy.
We are so fortunate in South Burlington to have all the ingredients of a thriving community. Just as one measure, June is the month when the city council interviews and selects members for our volunteer committees and boards. We have an embarrassment of riches when it comes to actively engaged, qualified and service-minded residents who apply — and this is just one of the many ways that our residents donate their time, energy and care to our community.
We have benefited from both appointed and elected leaders who have helped steer this city, region and state through many changes and acute challenges with competence, diligence and compassion. This June absentee ballots are being issued for the Aug. 9 state primary and will be counted with new tabulators all under the direction of Vermont Town Clerk of the Year, Donna Kinville, since 2001 our city clerk.
June 30 is the official last day of our superintendent of schools David Young, who is stepping down after 18 years of service to our district. As a parent of three past and present South Burlington students, I personally thank him for his steady, thoughtful and effective leadership.
This month city manager Jessie Baker hired our new fire chief, Steven Locke (his first day is July 11), allowing chief Terry Francis to relinquish operational control on Aug. 15. After that date Francis will be able to dedicate himself solely to the position of fire marshal. He has been serving our community in both positions over the past four years and in public safety for more than 40 years.
We are also celebrating four state legislators who have announced their retirement from the Statehouse, representatives John Killacky, Ann Pugh and Maida Townsend, and Sen. Michael Sirotkin. Combined, they have served over 50 years — 30 for Pugh alone — and they will hang up their hats early next January when the next General Assembly is sworn in, as will Jim Condos, Vermont's secretary of state who had served for 18 years as a South Burlington city councilor.
All these community leaders have earned our trust because they answered the call to serve, and they have served us for so long and so well precisely because we placed our trust in them.
Within public safety, we have also seen retirements. Police lieutenant Jeff Martel retired last April after 25 years of service to South Burlington — 34 years in all. Fortunately, we currently have three officers in training. However, Martel's departure came on the heels of Lt. Shawn Demore's retirement last March, after 25 years of service, which means there are currently six vacancies in our police department.
In a time when policing has rightly come under intense scrutiny, we might ask the question, what does this mean for us? I have two personal anecdotes to share, followed by a few points for your consideration.
Early last April, after reading a police report about an aggravated assault with a deadly weapon and attempted kidnapping on Williston Road, I replied to police chief Shawn Burke's press release thanking the officers who quickly came to the victim's aid and subsequently identified the assailant, who was swiftly taken into custody — again, thanks to our officers. In my initial email I also inquired about self-defense courses that have traditionally been offered by the South Burlington Police.
Burke responded that the department had not been able to offer Rape Aggression Defense, or RAD, training since the start of the COVID-19 pandemic. The available officers are stretched thin but would like to get back to it, he said.
Shortly after, I signed our daughter up for a longtime summer camp favorite, CSI-Police Explorer Camp, through the city's recreation and parks department. A few days later registered campers learned that it needed to be canceled due to staffing availability and department priorities. Public safety, of course, comes first.
So, part of the answer to the question regarding what this should mean to us is that we need our police to ensure public safety. Likewise, to meet this need, we, as a society, need to ensure that the call to serve is heard loud and clear by those most qualified and fit to serve. In short, we need to attract more candidates.
How to do so is specifically where we come in. Salary is clearly a factor. The city council recently approved a three-year contract with the police department. It provides higher salary increases for new recruits and new officers to our force. We also agreed to retention strategies for both police and fire/EMT. In addition to salary, we above all need to make a mutual commitment to the shared goal of a trusting relationship.
Since assuming his role in January 2019, our police chief has focused on instituting policies, initiatives and practices in alignment with the President's Task Force on 21st-Century Policing, which includes use of force reform with an emphasis on sanctity of life, data driven policing enhancing legitimacy and effectiveness of operations, fair and impartial policing policy development, the improvement of police services related to those suffering mental health crisis or homelessness and a return to neighborhood policing.
All these principles and guidelines are based on the oath to serve and to protect, which Burke stressed in response to constituents' concerns I relayed to him on May 26, shortly after the Robb Elementary shooting and commemoration of George Floyd's legacy. When a police officer takes the law enforcement oath of honor, the officer pledges to never betray the public trust, to treat all individuals with dignity and respect and to have the courage to hold themselves and other officers accountable for their individual and collective actions.
If not, as one of our school resource officers explained to my daughter back in June 2020, shortly after Floyd's death, she would not succeed in our agency.
As for us, we must let police officers fulfill their duty. When we see an officer or public safety vehicle in pursuit, we must pull over and let them safely pass. If we see an officer intercept a suspect, we can certainly watch, but we must be mindful that they are at work and that they need the full use of their faculties to do so well. If an officer commits a mistake or abuses the public trust or any part of their oath, victims have a right to recourse, and our department has likewise established internal investigation procedures, dependent on coordination between all levels of law enforcement and disciplinary measures for misconduct.
We may also express our thanks when they've served us well.
Trust but verify is a phrase that will carry us far, and as in all successful relationships, it starts with us.
---
Meaghan Emery is vice-chair of the South Burlington City Council.