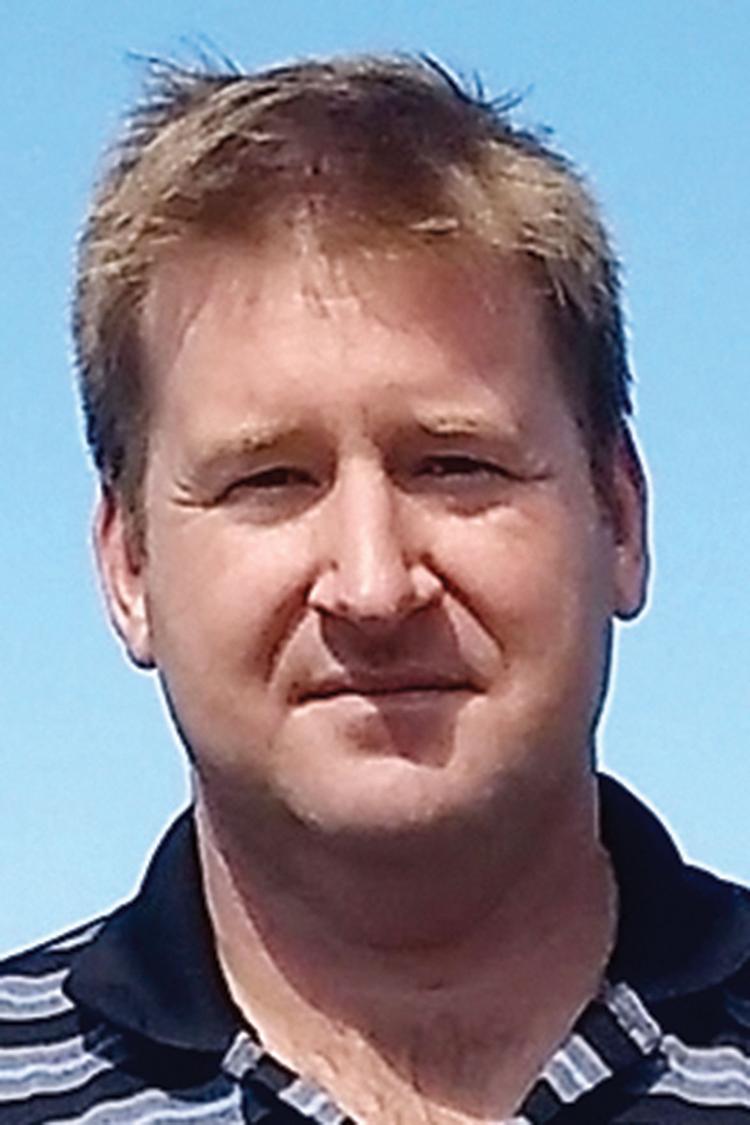 Name: Thomas Ira Chittenden
Education: Master of Business Administration (MBA)
Occupation: University of Vermont, Faculty Senate President and Senior Lecturer, Grossman School of Business
Term: 3 years
1. What do you see as the top priority for the City of South Burlington, and how would you address that issue?
Maintaining our essential services (police, fire and public works) while increasing the affordability of our city. We need to embrace our geographic proximity to the largest city in the state and support responsible growth to our grand list while creating more opportunities for people to live here, work here, stay here and thrive here. We also need to balance our attention on all areas of our city by spending more time improving our land use planning around the airport, our traffic light synchronization and road conditions.
2. What are your views on growth in South Burlington regarding the balance of open space and commercial and residential development? Do you support Interim Zoning?
I do not support the recent use of Interim Zoning and I voted against its adoption. There was no justifiable emergency conditions to warrant this bylaw to halt the responsible development in South Burlington that decades of smart planning has allowed for. Interim zoning is consuming an inordinate amount of staff time neglecting other areas of our city, more specifically, the land surrounding the airport caught in 'zoning limbo,' traffic light synchronization, improved road infrastructure and rental registry possibilities commonly adopted by cities our size. Regarding growth in South Burlington, I want to see more opportunities for our kids to stay here, live here, work here and thrive here. I am unabashedly pro-growth and want to see South Burlington make Vermont more welcoming to investment, opportunity and people.
3. How would you address a resident's concern about proposed tax increases, now or in the future, and the affordability of living in South Burlington?
We need to embrace responsible growth strategies allowing for more housing, investment and opportunity in South Burlington. Our property taxes will increase at higher rates if we push development further into the countryside by not allowing it within our borders. New development generates impact fees that improve our recreation paths, stormwater and roads while also creating a larger pool of properties to spread our overhead expenses across. South Burlington is becoming less affordable for many reasons beyond our control in City Hall. Act 250 imposes tremendous amount of expenses on development in Vermont. Those expenses are directly transferred onto our residents in our home prices, cost of living and lost opportunity from redirected investment to out of state. Act 60 created an unwieldly funding formula for our schools which misaligns incentives into a vicious cycle discouraging growth while pushing investment from our borders.
4. The Recreation and Parks Committee has long been investigating an indoor recreational facility. This fall, the city began working with architects on designs for a potential indoor recreation center proposal. What is your position on the facility in terms of cost and impact to the community?
South Burlington needs more indoor recreation space. We have been shown many times how our per capita spending for recreation facilities is far below our national peers and being a father of three small children, I can personally attest to how few indoor options there are for us each winter. From our toddlers to our seniors, we have many recreation needs that have been well documented for decades. For these reasons, I support more municipally managed indoor recreation facilities … but only if we continue to foster responsible growth to our grand list. There are voices in our community calling for the downzoning of dry land adjacent to city services that have been planned for development for decades. If those voices have their way and irresponsibly stop development in South Burlington, projects like a Recreation Center will be proportionally MUCH more expensive for our tax payers and ultimately unattainable.
5. South Burlington has eliminated minimum parking standards for commercial developments and reduced them at residential developments. What is your take on the issue?
The process was flawed, and I'm disappointed this was rushed through without finding a more sensible middle ground solution. I am also still puzzled how this change was prioritized during interim zoning – it jumped the line of a laundry list of planning commission priorities and is reckless in its citywide application. I support reducing parking requirements in South Burlington but NOT eliminating them outright for all commercial properties city wide. This used a sledgehammer to solve a nonexistent problem when we should have used a scalpel in a deliberate targeted manner. This 'market based' solution of eliminating commercial property parking minimums is just bad planning. We need to listen to the DRB (the group that knows these rules better than any community volunteers) and undo this change before bad development occurs creating endless neighborhood fights while pushing the very real cost of parking on to the tax payer.
6. How do you make sure residents are being heard and that you surround yourself with diverse voices and opinions?
I work very hard to connect with all residents in South Burlington. I welcome any opportunity to have coffee, attend an event, come by somebody's house or have a phone call. During my time on council, I've made myself available at local restaurants and encouraged residents to come by on Front Porch Forum. I use social media to hear from people and communicate my thoughts on city matters. If a resident invites me to an event, I gladly attend it. Please reach out to me if you'd like to talk – Thomas.chittenden@gmail.com and 802-233-1913.
7. At the end of your term, what will look different because of the work you have done?
Communities smaller than ours (Winooski, Waterbury, St. Albans…) have public pools. Public pools offer an intergenerational mixing environment with self-sustaining revenues. Relative to many other projects discussed in South Burlington, an outdoor public pool is a very inexpensive proposition. An indoor pool would be much more expensive but feasible with regional coordination. While on council, I will continue to advocate for this multi-decade identified community recreational want. I'd also like to see our road infrastructure expanded decongesting our transportation corridors while serving our macro regional economic needs.