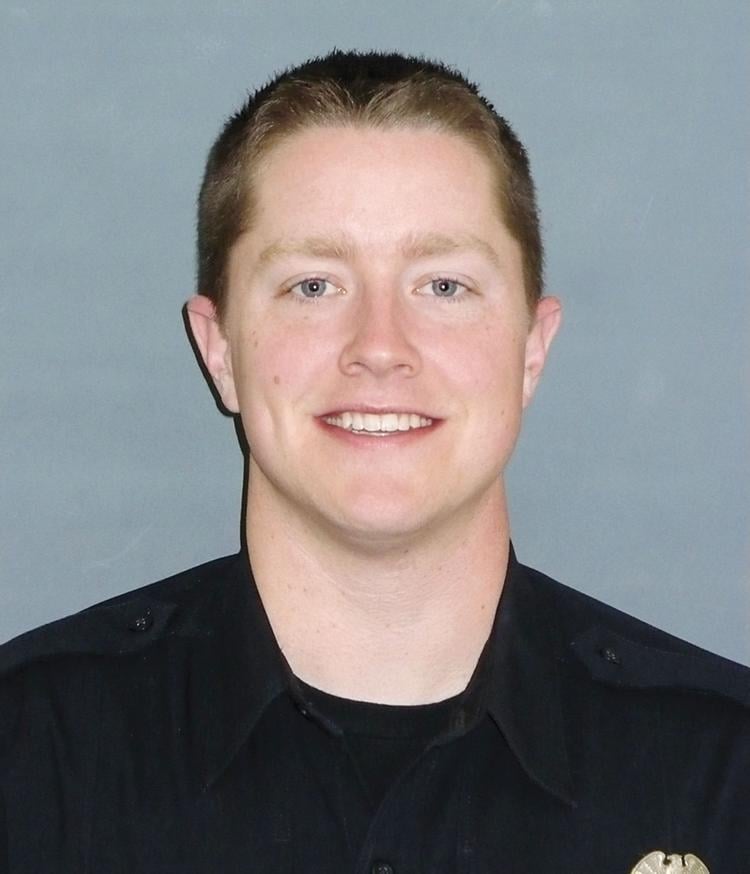 A longtime South Burlington Police officer, on paid administrative leave for four months, has suddenly resigned as his unspecified internal investigation wrapped up, city officials said.
Cpl. Andrew Johnson, who joined the police department in January 2006, has been the subject of the independent investigation by the Burlington law firm Dinse, Knapp, & McAndrew, South Burlington officials have said. The investigation was funded by city taxpayers.
City Manager Kevin Dorn confirmed on Friday a tip by one of Johnson's former colleagues that the officer had resigned.
"He has left. He is no longer an employee," Dorn told The Other Paper about Johnson.
Dorn said City Attorney Andrew Bolduc would field additional questions. Dorn said there were "certain agreements" with Johnson about his departure and what the city might be able to say.
Bolduc later said he needed time to determine what could be released to the public.
The city has yet to say the nature of the allegations that led to the administrative leave.
South Burlington Police Chief Shawn Burke referred questions to the City Attorney's office.
Johnson, who also operates a wedding photography business, has failed to respond to repeated phone, texts and email messages from The Other Paper seeking comment in recent months.
This is at least the second internal investigation involving Johnson in three years.
The more than 250 pages of public records in the first case gave insight into the operations of the police department and some of the on-duty and off-duty conduct of some employees.
In the earlier case a three-member panel overturned a two-week suspension without pay ordered by then-Police Chief Trevor Whipple on Dec. 5, 2016, records show. Johnson, who was serving as a detective at the time, appealed the chief's decision. Dorn conducted a hearing and upheld the suspension, the final ruling noted.
Whipple imposed the initial suspension based on reports that Johnson, in two conversations, had made false accusations about two department members, the three-member panel wrote in its decision. The case began when Johnson while on duty used a city vehicle to leave South Burlington to pick up an intoxicated off-duty police employee, who had been drinking at a bar, city records show.
In that case, Johnson appealed to the South Burlington City Council, which conducted a hearing and upheld the suspension, records show.
A three-member appeals panel – Richmond lawyer Michael Marks, retired Burlington Police Chief Kevin Scully and former Colchester Police Officer Kye Richter -- ruled on Oct. 5, 2017 that the suspension had to be lifted. The panel also said any reference upholding the earlier decisions had to be removed from Johnson's personnel file and he was awarded his lost pay with interest, records show.
Burlington lawyer Craig Nolan, who got Johnson's suspension overturned in the earlier case, said recently he was not retained by Johnson in his most recent case. Nolan recently took a job as a federal prosecutor for the U.S. Attorney in Hawaii.