A Milton man has denied multiple criminal charges after allegedly carjacking a vehicle with a 66-year-old woman inside, South Burlington Police said.
Mbyayenge "Robbie" Mafuta, 20, was arrested on charges of unlawful restraint, aggravated operation without the owner's consent, grand larceny, larceny from a person, petit larceny and interference with emergency services.
Mafuta, a former South Burlington High School student, was arraigned in Vermont Superior Court in Burlington on Friday.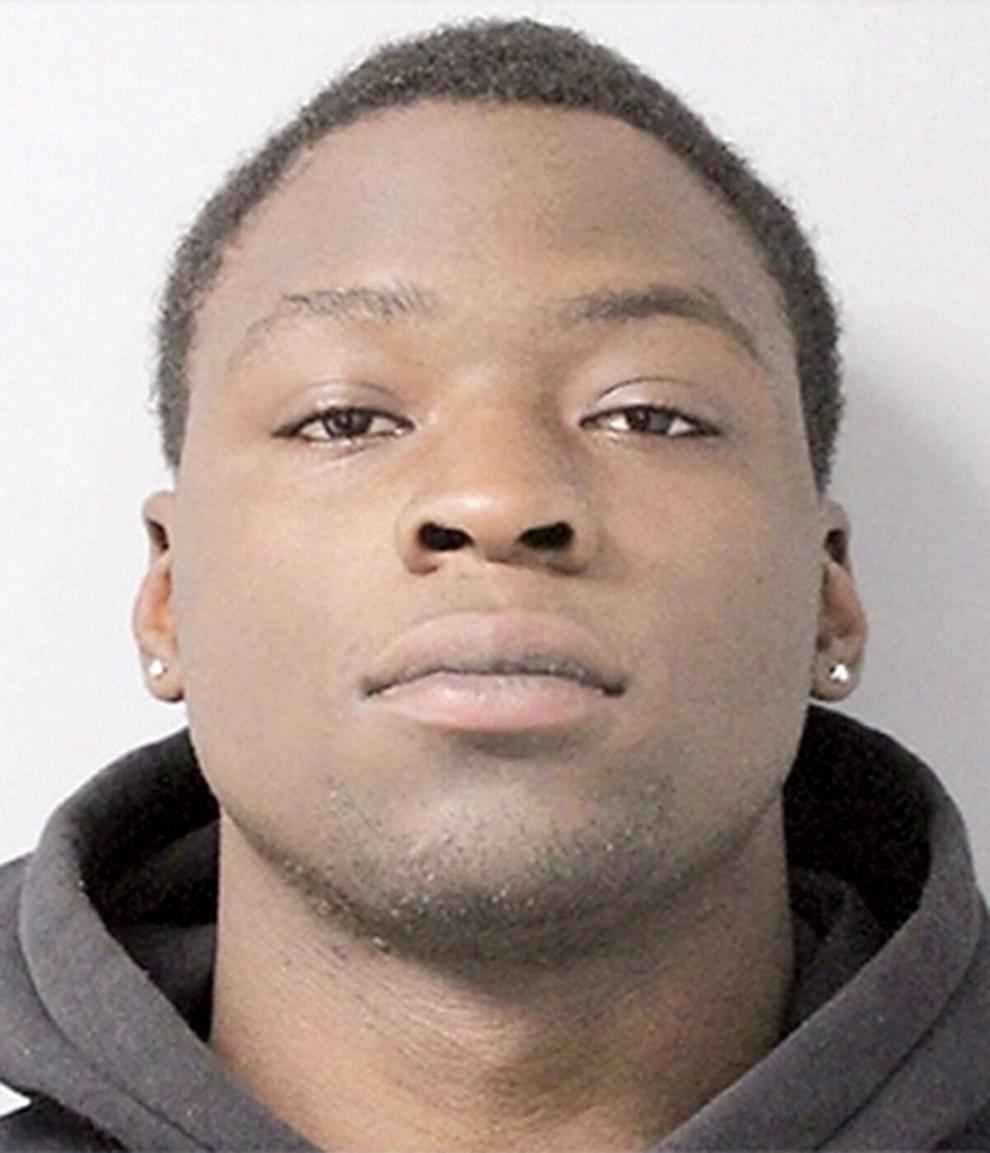 Police received a report of a stolen truck from the parking lot at the Olive Garden restaurant at 1025 Shelburne Road about 3:52 p.m. Thursday. The woman was sitting in the out-of-state truck with handicapped plates, but her husband was outside when the suspect jumped in and drove south on Shelburne Road, police said.
The man was wearing a navy-colored hoodie and a white mask. 
The husband called 911, officer Emily Graham reported.
A short time later the wife was released unharmed near Direct Auto at Bartlett Bay Road and sought help from people close by, police said.
She reported that her purse, wallet, watch, $700 and her military identification were among the items taken, police said.
South Burlington police spotted the truck northbound on Shelburne Road and made a traffic stop near Imperial Drive, Sgt. Matthew Plunkett said.
Officers arrested Mafuta without incident.
Mafuta had shown up for work at the Olive Garden, but was told to go home because he had walked off the job during a recent shift, police said.
Police said Mafuta reported he planned to drive the truck to Springfield to visit a friend.
He was lodged at the Northwest State Correctional Facility in St. Albans Town for lack of $2,500 bail. He remained there Tuesday morning.
Earlier this year, Mafuta interacted with Burlington Police as they investigated a Jan. 7 report of a man armed with a screwddriver breaking into cars, Burlington Police said.
Mafuta refused to stop for questioning by a Burlington officer and pushed past him, police said.
Mafuta eventually got into a scuffle with two Burlington officers, who twice shocked him with a Taser, which some in the community have called excessive use of force over a seemingly minor infraction.
He was arrested on charges of assault on law enforcement, resisting arrest and unlawful mischief, police said.
Burlington Police also arrested Mafuta on Jan. 10 in connection with a break-in at a New North End residence. Police alleged that Mafuta broke the front door and a window.
Burlington Police arrested Mafuta on charges of attempted burglary, simple assault, unlawful trespass and unlawful mischief.