A South Burlington businessman who reportedly provided a line of cocaine that caused a brush with death for his housekeeper now faces a federal drug distribution charge.
Bruce Erdmann, 63, has struck a deal with the U.S. Attorney's Office in Vermont to plead guilty to a felony drug charge, federal court records indicate. He has agreed to admit to the charge of knowingly and intentionally distributing cocaine on March 12, 2021, according to his signed plea agreement filed in U.S. District Court.
The court clerk's office has not set a date for Erdmann to formally enter his guilty plea. The woman, who was from Shelburne, spent months in the intensive care unit and was initially not expected to survive, South Burlington Police reported in court papers.
Erdmann's home was the site of a series of other drug overdoses in 2021 —including two fatalities on back-to-back days, police said. Erdmann provided a "large line of cocaine" on March 12, 2021, to the family's 59-year-old housekeeper, then-Detective Cpl. Sarah Superneau said in a state court affidavit.
The woman ingested the cocaine and a few minutes later passed out for five hours without Erdmann or his wife, Ellen, calling 911 for medical assistance, reported Superneau, who now works for the Vermont Attorney General's Office.
Ellen K. Erdmann, 62, died at the same house June 28, 2021, from acute fentanyl intoxication, her death certificate notes. The next day, a family friend, Brian A. Miller, 29, overdosed while visiting the house to offer condolences to his friend Devin Erdmann, police said.
It was during the Miller death investigation that the medical examiner ordered Mrs. Erdmann's body seized from the Ready Funeral Home on Shelburne Road for an autopsy and discovered she had overdosed, police said
The next day, city police were summoned back to the home to investigate Miller's death.
Authorities attributed Miller's death at the Erdmann home to an acute combination of fentanyl and alcohol intoxication.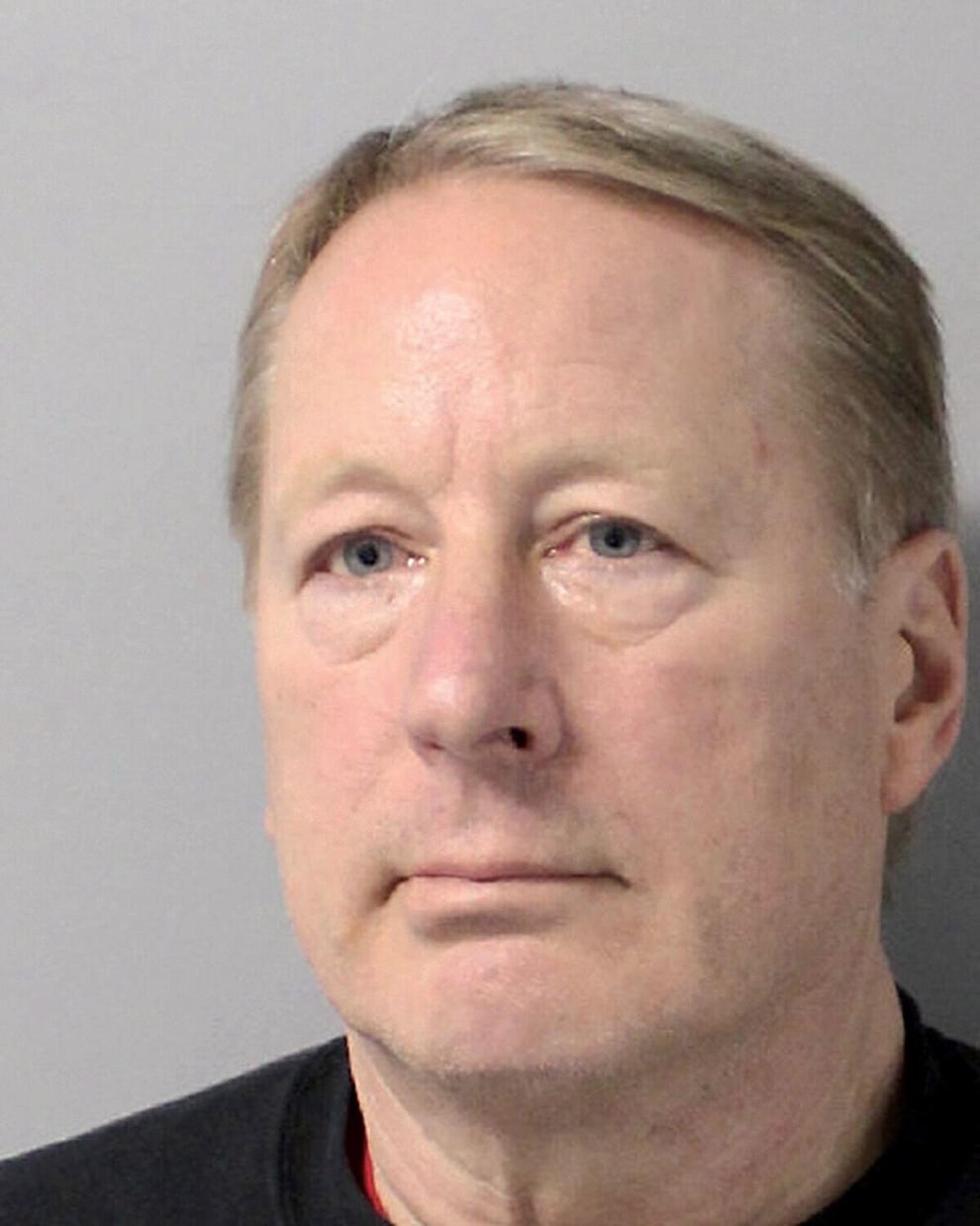 'No medical attention'
The housekeeper during the March 2021 incident "was not provided any medical attention after she lost consciousness. When she woke up hours later, she drove herself home where she had a seizure and was subsequently transported to the hospital," Superneau wrote.
Hospital lab tests showed the woman had cocaine, along with benzodiazepine and cannabinoids in her system, police said.
A witness told police she went out to dinner with Ellen Erdmann the day after the housekeeper's overdose and she described what happened, court records show.
The witness reported Mrs. Erdmann said the cleaning woman collapsed on the bathroom floor and Erdmann picked her up and put her on a bed, but never called for help because he did not want police involved, Superneau said in her affidavit.
The police affidavit includes a series of text messages, including more than a dozen sent or received by Erdmann's phone. The housekeeper allowed police to search her phone and some messages from his phone appear to be incriminating.
In one message Erdmann claimed the woman didn't want help when she passed out. "When you came to in several minutes you didn't want an ambulance or go to the ER. You said no way I'm going so we listened to you. You got normal in 10, 20 minutes later you were fine."
The ,woman reported that she was introduced to cocaine at the Erdmann house around New Year's Day in 2020 by Mrs. Erdmann, police said. The housekeeper estimated that she had used cocaine three times before her near fatal overdose, police said.
State charges
South Burlington Police asked State's Attorney Sarah George to file a series of criminal charges, including two felonies against Bruce Erdmann: illegal distribution of cocaine that led to the serious overdose in March 2021 and a felony charge of possession of methamphetamine at the house in June 2021, records show.
George's office filed four misdemeanor charges against Erdmann in February 2022 for knowingly and unlawfully possessing clonazepam, methamphetamines, methylphenidate and alprazolam on June 29, 2021. Each charge carries up to one year in prison and up to a $2,000 fine.
Erdmann pleaded not guilty to the four state charges.
During his arraignment, George's office initially did not seek any conditions of release or restrictions on Erdmann's behavior pending his criminal trial.
But Superior Court Judge Elizabeth F. Novotny, citing a 15-page police affidavit that painted a picture of rampant drug use at the Erdmann house and input from a deputy prosecutor, did impose several conditions of release. She prohibited Erdmann from having contact with the Shelburne housekeeper, her daughter and two other women listed as witnesses, and forbade Erdmann from buying, using or possessing any regulated drugs without a legal prescription while the criminal prosecution was pending.
South Burlington Police Sgt. Michael DeFiore, who was assigned to the Vermont Drug Task Force at the time, reported the U.S. Food and Drug Administration was investigating Erdmann as a person of interest for getting significant prescription medications through the mail, Superneau wrote in February.
When George's office did not file any felony charges, the U.S. Attorney's Office assigned one of its new prosecutors, Kimberly G. Ang, to pick up the case. Ang got a felony plea deal from Erdman and his lawyer Carlton without convening a federal grand jury.
South Burlington Police responded to the Erdman house for two fatal overdoses on back-to-back days — June 28 and 29, 2021. Mrs. Erdmann died the first day and Brian Miller the following day.
Miller had passed out and was propped against the kitchen wall with his head slumped forward, the public court affidavit stated. Devin Erdmann told police he took a cellphone picture of Miller so he could "see how stupid he looked when he woke up," Superneau wrote.
Instead, an hour later Miller was dead.
At least eight containers with various drugs believed belonging to Erdmann were seized, Superneau wrote. Four containers belonging to his wife were confiscated as well, police said.
Other trouble
Dr. Randy Miller, Brian Miller's father, also overdosed at the Erdmann house on July 3, 2021, and was revived with Narcan, state and city records show.
Miller, a local dentist, was taken to the University of Vermont Medical Center, where tests showed cocaine, opiates, benzodiazepine, marijuana and alcohol in his system, records show.
Miller, 64, remained hospitalized until July 6, 2021, records show. The Erdmann house is directly around the corner from the home of Dr. Miller and his son on Spear Street.
The state revoked Miller's dental license because of improper dispensing of prescriptions and his own hospitalization for a drug overdose, records show.
Miller, who was the senior member of the state board of dental examiners, signed a stipulation that he would not contest four misconduct charges, records show. He also resigned from the state board.