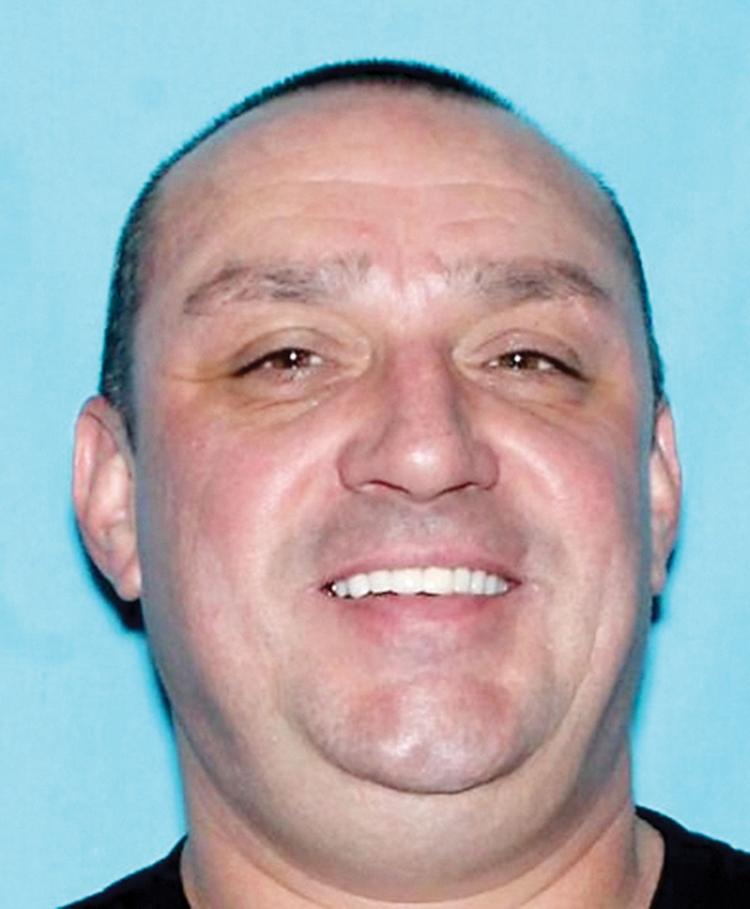 A Colchester man who was a police officer with at least three Vermont agencies has been accused of subjecting a woman to more than 100 physical incidents since 2015, South Burlington police said in court papers.
Sean M. Wilson, 46, has pleaded not guilty in Vermont Superior Court in Burlington to domestic assault on that woman and to threatening one of her friends who tried to provide her shelter and protection, a court affidavit said.
Judge Martin Maley ordered a mental health clinical assessment for Wilson. The woman he's accused of assaulting said he put a gun to his head Jan. 18 and said he was going to kill himself, a police affidavit said.
At his arraignment last Wednesday, the judge told Wilson to surrender all his firearms, including those in his 2018 Chevy Silverado. Maley ordered Wilson to have no contact with the two women listed as victims in the two misdemeanor charges.
Wilson also must stay 300 feet away from them, their homes, vehicles and jobs, the judge said. He told Wilson to observe a 24-hour curfew at his residence on Vermont Avenue in Old Fort Ethan Allen, except to go and return to work or for appointments. Court papers also list Wilson with a residence on Macrae Road in Colchester.
Wilson was a Brattleboro police officer from July 2016 to November 2018 and had shorter stints with the Essex police and the Franklin County Sheriff's Department.
Attempts to reach Wilson or his lawyer, Brooks McArthur, for comment were unsuccessful.
South Burlington police said city officers were asked last Tuesday to investigate reports that Wilson had made threats at a South Burlington medical office, Sgt. Edward Soychak said in the affidavit.
The woman accusing Wilson of repeated assaults reported a long history of domestic violence but detailed a specific incident on Jan. 3 when she said Wilson got upset and ended up yanking hair out of her head, Soychak wrote. The woman said Wilson grabbed her phone and when she tried to get it back, he became "furious," Soychak said, and punched her in the face, causing moderate pain and leaving marks that were visible for several days.
The woman said she fled the house in her pajamas after calling a friend to pick her up, the affidavit said. The friend confirmed seeing bruises on the right side of the women's face, police said.
The two women reported they eventually moved in together due to the domestic violence, Soychak noted. Wilson repeatedly sent harassing and threatening text messages, police said, adding that the friend who helped said that Wilson told her he was going to come after her. She told police Wilson made three specific references to "hurting me" and talked about pulling the trigger, the affidavit noted.
Based on those statements, the women believed they were in fear for their lives and a decision was made to contact police.
After city police arrested Wilson, a judge set bail at $200 under a new Vermont law that limits the amount of cash bail that can be imposed. The bail was reduced to zero by a second judge when Wilson appeared in criminal court the following day.
The criminal investigation involving the other domestic cases will continue, police said. They said the victim was able to obtain a relief from abuse order from the family court.
Wilson scored "very high" on the Lethality Assessment Project and appropriate officials were notified, Soychak said in concluding his affidavit.
His police career
Deputy State's Attorney Emily Pijanowski subsequently charged Wilson with a Jan. 3 domestic assault on a woman and a Jan. 28 criminal threatening on her friend.
If convicted, Wilson faces a maximum of 18 months in jail and a $5,000 fine for domestic assault and a year in prison and a $1,000 fine for the threatening count.
Wilson began his Vermont law enforcement career in 2016 with Brattleboro police, where issues were later raised about ties to his landlord, who was facing a federal felony charge of conspiracy to distribute cocaine in Massachusetts, records show.
Windham County State's Attorney Tracy Shriver wrote to Brattleboro Police Chief Michael Fitzgerald on Sept. 21, 2018, noting that she had serious concerns about the connection between Wilson and Lorenzo Deconinck, who had been recently indicted on the drug case.
She indicated that Wilson wrote "for cocaine" on the rent checks he provided to Deconinck, that Wilson had provided details to Deconinck about police investigations, and that Wilson had noted his landlord was under the influence of illegal substances, Shriver wrote to the chief.
She also wrote that Deconinck asked Wilson to help some of his friends and associates facing legal difficulties.
The longtime prosecutor also noted other legal concerns about Wilson, who hired former federal and state prosecutor Craig Nolan of Burlington to fight the claims in her letter. The Brattleboro Reformer reported at the time Nolan indicated Wilson disputed all criminal claims made by Deconinck and his associates.
Deconinck, 60, has pleaded guilty to the charge and is awaiting sentencing in U.S. District Court in Massachusetts. Shriver, citing requirements under federal and state law, sent a similar letter to all the defense lawyers in Windham County who had cases with Wilson.
Essex police, looking for experienced officers, hired Wilson in November 2018, unaware of his past problems. He lasted four months before he resigned in March 2019, Essex Police Chief Rick Garey told the Brattleboro Reformer.
Nolan, who was Wilson's lawyer at the time, told the Reformer his client resigned from Essex police so he could try to clear his name from the false claims and planned to return to law enforcement.
Wilson later landed at the Franklin County Sheriff's Department in St. Albans as a deputy primarily for traffic control at job sites, but eventually lost his job when the contract work ended after a few months, a spokesman said.
Court records indicate he is now working at A. Duie Pyle, a national trucking company with an office in Williston.