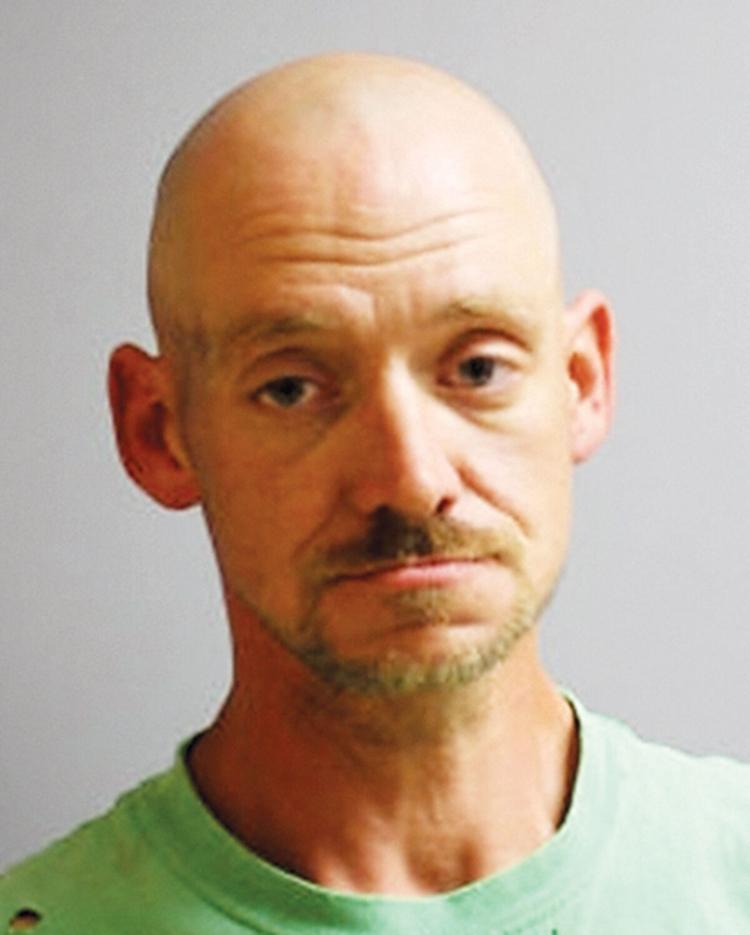 A Swanton man, who police say has tried to make a living off of stealing catalytic converters in two states, cashing them in for money, is now being sought in Franklin County, authorities said.
South Burlington, Shelburne and Hinesburg police also have multiple recent cases pending against, Jacob Hodgdon, 39, authorities said. Colchester Police is also interested in talking with him, police said.
In an Oct.7 press release, South Burlington police said they responded to the Autohaus on Shelburne Road while Shelburne police went to the area, too.
The suspect, identified as Hodgdon, tried to flee but was apprehended by police and a bystander — as, the release said, Hodgdon was trying to enter the person's vehicle and shift into gear.
Ten catalytic converters have been cut from vehicles parked at the Autohaus recently, police said, each work about $1,300. He was arraigned in Chittenden Superior Court after that incident.
Hodgdon failed to appear for arraignment in Vermont Superior Court in St. Albans on Thursday afternoon.
He is believed to be driving a 2005 silver BMW 325 with Vermont registration HSF915, State Trooper Andrew Underwood said.
Underwood urged anyone with knowledge of Hodgdon's whereabouts to call 911.
Hodgdon is facing charges in Franklin County for providing false information to police, attempting to elude, negligent driving, leaving the scene of an accident, violation of conditions of release and driving after having his license criminally suspended, Vermont State Police said.
Bail was set at $100,000 on the Franklin County charges when he failed to appear.
His no-show in St. Albans came one day after Hodgdon made an appearance in criminal court in Burlington on multiple grand larceny charges throughout Chittenden County, state police said.
Hodgdon was released from court on conditions that included he would show up for future hearings.
He also has pending criminal cases in two Vermont counties and two New York counties, all related to stealing catalytic converters, state police said. The metals within converters can be cashed in.
State and Swanton Police had arrested Hodgdon as a fugitive from justice about 9:30 p.m. Sept. 27 after learning he was wanted in New York State since Feb. 14, police said. Police found him inside the residence after troopers obtained a court-approved search warrant to go through his residence, Underwood said.
Albany County authorities in New York wanted him on charges including criminal possession of stolen property, possession of stolen property in excess of $1,000, and tampering with physical evidence for attempting to hide tools believed to be used to steal the property he possessed, Vermont State Police said.
Hinesburg police first got onto Hodgdon's recent thefts about two months ago following multiple larcenies of catalytic converters in Hinesburg, South Burlington and Shelburne, Police Chief Anthony Cambridge said.
After a theft of two converters from a village business on Aug. 11, Hinesburg Officer Jeremy Hulshof learned a suspicious vehicle had been parked near a vehicle that had a convertor stolen. Hulshof identified Hodgdon as the owner of the parked vehicle, police said.
A witness said Hodgdon appeared to be wearing something on his ankle. A Vermont records check indicated Hodgdon had a history of stealing catalytic converters, police said.
The investigation showed Hodgdon's criminal history included multiple charges for auto-stripping in New York in 2020.
Officer Hulshof contacted Hodgdon's probation officer from Rensselaer County in New York. Hulshof learned Hodgdon had been wearing an Electronic Monitoring Unit on his ankle since July 10. Hodgdon's New York probation officer was provided with the location and approximate date and time the catalytic converters were stolen from Hinesburg.
The N.Y. Probation Officer was able to provide Hulshof with GPS coordinates from the monitor worn by Hodgdon that showed he was at all the locations where catalytic converters were stolen at the approximate time they disappeared, police said.
Cambridge said in Hinesburg the catalytic convertors were stolen from vehicles while parked at homes in late night and early morning hours and from businesses while they were closed.