A South Burlington woman, charged in federal court with distribution of methamphetamines, could be released from custody if she can enroll in a residential drug treatment facility.
Samantha L. Simms, 32, had been in custody since March 3 when she was arrested on the felony drug charge as an offshoot to a state homicide investigation in Jeffersonville, officials said.
Co-defense attorney Karen Shingler asked that Simms be released from the Chittenden Regional Correctional Facility due to the COVID-19 virus scare.
Assistant U.S. Attorney Wendy Fuller argued against the release noting it was unwarranted. There have been no COVID-19 cases reported at the prison in South Burlington.
Fuller has said Simms is a danger to the community and has a drug problem.
Magistrate Judge John M. Conroy agreed with an argument that Simms needed drug treatment and that she be sent to a residential treatment center when a bed became available. She was still listed as an inmate as of Tuesday afternoon.
Simms had tested positive for the presence of cocaine, fentanyl, amphetamines and methamphetamines in her system following her arrest, Conroy had said during an earlier hearing.
She has pleaded not guilty to the drug trafficking charge.
Simms, who owns a condo at D-5 Stonehedge North off Spear Street, told the court she was last self-employed by running a horse barn for several years. Simms said she has a bachelor's degree in animal science from the University of Vermont.
A court affidavit notes Simms was present when Taylor Ruffin Herrington, 34, of Philadelphia, reportedly fatally shot Michael Haines, 39, inside his duplex on Hillside Drive in Jeffersonville about 3 a.m. March 3.
The fatal bullet struck Haines in the stomach, police said.
An eyewitness reported Herrington and a woman, later identified as Simms, arrived at the home and he began to fire several shots into the residence, court records show.
The South Burlington woman has not been charged in the fatal shooting.
Herrington is facing federal charges of conspiracy to distribute heroin and possessing a firearm while trafficking drugs.
Meanwhile another of Simms' friends is back in trouble with the law.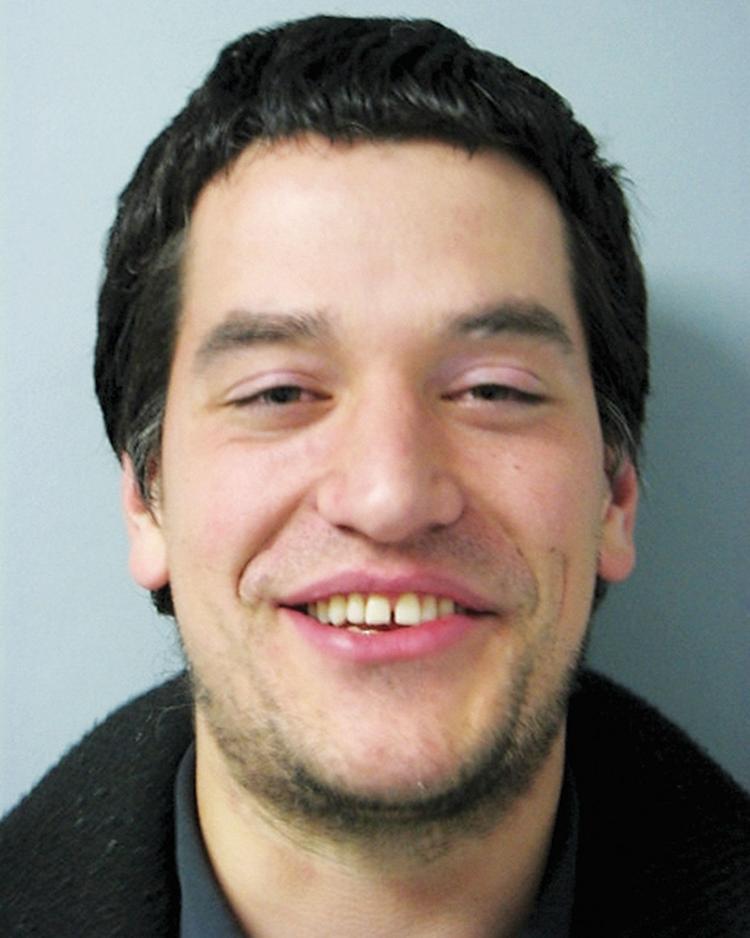 Michael A. Gonzalez, also known as "Pizza Man," recently pleaded not guilty in U.S. District Court to a charge of making a false statement while trying to buy a firearm Sept. 23, 2019. He denied he was facing a felony aggravated assault in state court.
Gonzalez, 31, was once arrested outside Simms' condo in April 2018 when he mistook a uniformed South Burlington Police officer arriving in a fully marked blue and gray police cruiser for a pizza delivery man and vehicle dropping off an order.
Gonzalez, now of Hinesburg, is being held without bail pending trial as a danger to the community.
Magistrate Conroy found Gonzalez has a history of violating probation, parole and supervised release and also committing crimes while free. He cited Gonzalez has prior criminal record that includes a history of violence, and the weight of evidence in the new case is strong, court records show.
The prosecution also noted South Burlington Police removed a firearm from Gonzalez July 11, 2018, because of his use of controlled substances and because he had a history of abusing them, court records show.
The government also noted Gonzalez had been denied the purchase of a firearm on Oct. 2, 2018, because he was deemed a user of controlled substances, a prosecutor wrote in court papers.
He added Gonzalez has a history of unlawfully seeking firearms.
Gonzalez had pleaded not guilty Aug. 26, 2019, in state court to a charge of aggravated domestic assault with a weapon by driving his truck twice into a van with his girlfriend inside and threating to kill her five days earlier, court records show.
Colchester Police reported officers responded to a residence on Mount Mansfield Avenue near Camp Johnson after the alleged victim called 911 at about noon to indicate Gonzalez was attempting to kill her, court records show.
Officer Richard Giroux said in a court affidavit that she reported she wanted to leave and that Gonzalez had initially tried to run her over. He then tried to hit her van when she was inside and pinned her in.
He backed up his truck and slammed the van again on the back driver side. He then grabbed a rock and tried to smash the passenger side window, Giroux said. As she dialed 911, he was still threatening to kill her, she told Giroux, the affidavit said.
The woman, who said she was afraid for her life, reported that Gonzalez fled the scene, Giroux said.
She said she had been abused over their two-year relationship, but this marked the first time she was in fear for her life, Giroux reported.