Many questions surround the arrest of a South Burlington Police officer — and how five law enforcement agencies and two EMS squads were alerted for what appeared to be a routine driving while under the influence case.
Off-duty officer Michael Goslin, 29, of Hinesburg, is due in Vermont Superior Court in Burlington on May 13 for a misdemeanor charge of refusing to submit to a breath test during a DUI investigation on Texas Hill Road in Hinesburg last week, according to Williston Police.
South Burlington Police Chief Shawn Burke said Monday afternoon he has directed the opening of an internal investigation into what led up to the arrest and also the aftermath.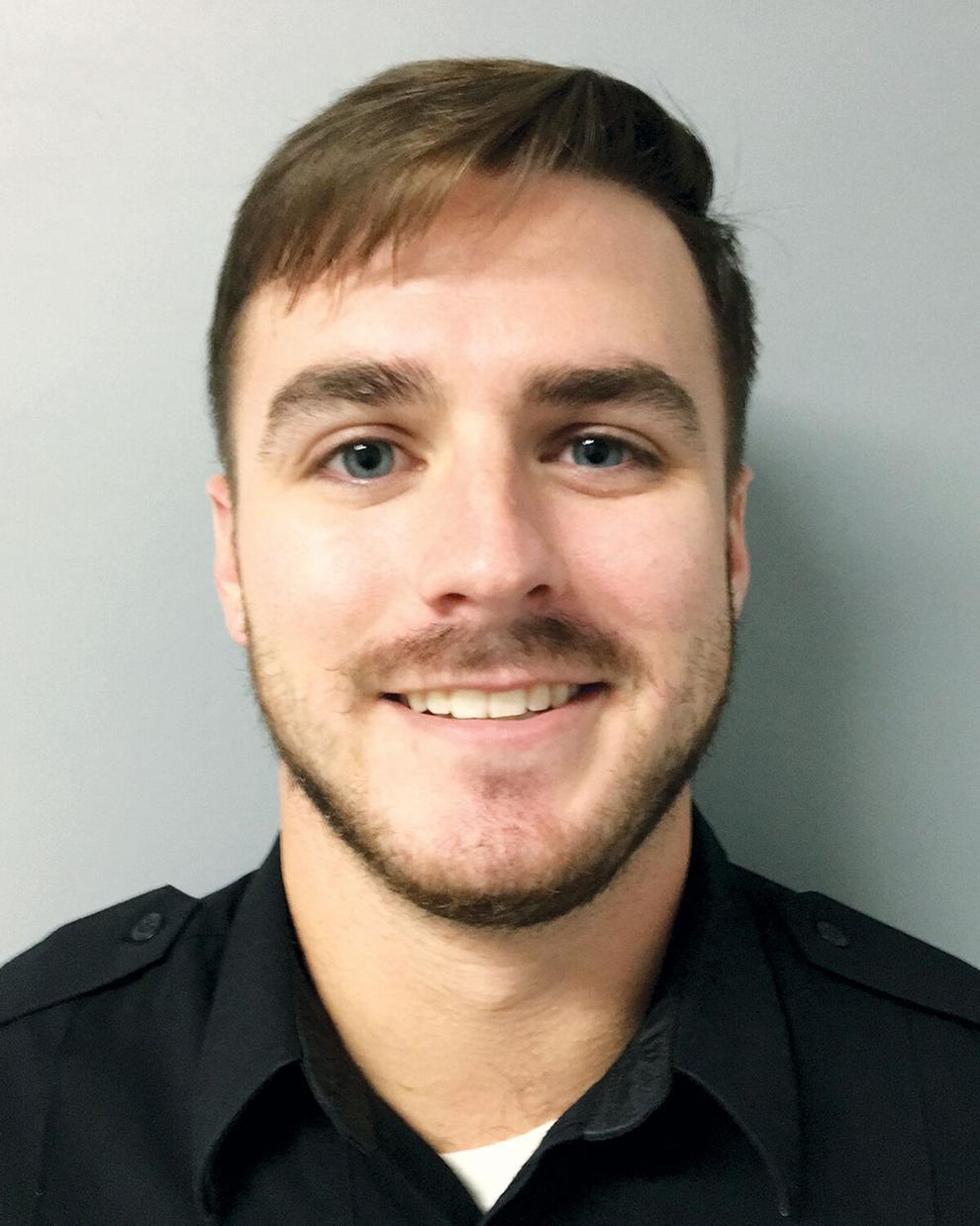 Burke said he took the step after spending several hours reviewing a preliminary report from Williston Police, including videos.
The original call came in at about 3:20 a.m. March 7, asking Hinesburg EMS, which does not have an ambulance, to respond to a Texas Hill Road house for a man with a knee injury, dispatch records show.
Richmond Rescue also responded and Williston Police, which monitors area EMS and fire frequencies, sent a patrol commander to the home, which Goslin reportedly shares with three other South Burlington Police officers.
Williston Police Chief Patrick Foley said his department was asked to respond because of an expected state police delay.
Vermont State Police do not respond to most medical calls, but Burke requested troopers handle the incident after learning more might be involved.
Burke confirmed that someone at the house had called his department and spoke with the shift supervisor, a sergeant, about the injured off-duty officer and the possibility of driving.
Burke requested that Vermont State Police be called to handle whatever was happening independently.
State police in Chittenden County had no one on duty and had to call out a road trooper from the New Haven barracks and a patrol sergeant from Franklin County to respond.
Hinesburg Police, which has primary responsibility for the town, also had no one on the road, but Chief Anthony Cambridge said he was on call early that morning from home.
Cambridge said he wasn't alerted until about 4:45 a.m., when he got a message from Shelburne Emergency Dispatch that there was some kind of unspecified medical event in Hinesburg earlier in the night.
Because it was long over, Cambridge said, he did not react.
It was more than four days later, Cambridge said, that he learned the medical call was a DUI complaint. He said he was not sure why his department was not called as the whole case was breaking.
Cambridge said he planned to investigate so the breakdown in communication does not happen again.
Hinesburg Police, Fire and EMS are all dispatched through Shelburne Emergency Dispatch, overseen by Shelburne Police.
Shelburne also dispatches for Richmond Rescue.
Burke said he made a conscious decision to have Vermont State Police handle the call and not Hinesburg Police. Cambridge worked for South Burlington Police for about a year and Burke said he did not want anybody thinking there were "buddies to investigate buddies."
Burke said it was essential for an independent investigation and no allusion of favoritism.
Burke said he spoke with Cambridge on Monday and believes the chief has a better understanding why South Burlington wanted an independent investigation that could not be questioned.
Vermont State Police have said little, except that officers were helping Williston Police with witness interviews and the like.
"Law enforcement was called to a residence after reports that Goslin drove a motor vehicle while intoxicated," Williston Police said in a news release several hours after the incident.
Foley, the Williston Chief, said his department has an agreement with state police to provide some coverage until troopers can arrive at certain cases — as long as town officers are not tied up on their own calls. This was one such request, Foley said.
Richmond Rescue did not transport Goslin, instead he was arrested by Williston Sgt. Eric Shepard.
The public Williston Police log shows Goslin was taken into custody at 4:19 a.m. and refused a breath test for blood alcohol concentration.
The refusal of this test can lead to an extended license suspension, police said.
Goslin was later transported to the University of Vermont Medical Center for treatment in the emergency room of a knee injury, records show.
Burke said Goslin, who has been with the department for about three years, is currently listed as being on injured leave for city payroll purposes. He had been working up to the time he got injured at home.
Goslin is the only officer on any kind of department leave currently, Burke said. While the internal investigation may cover some other city officers beyond Goslin, Burke said he had no information that would have required putting anybody else on paid leave.