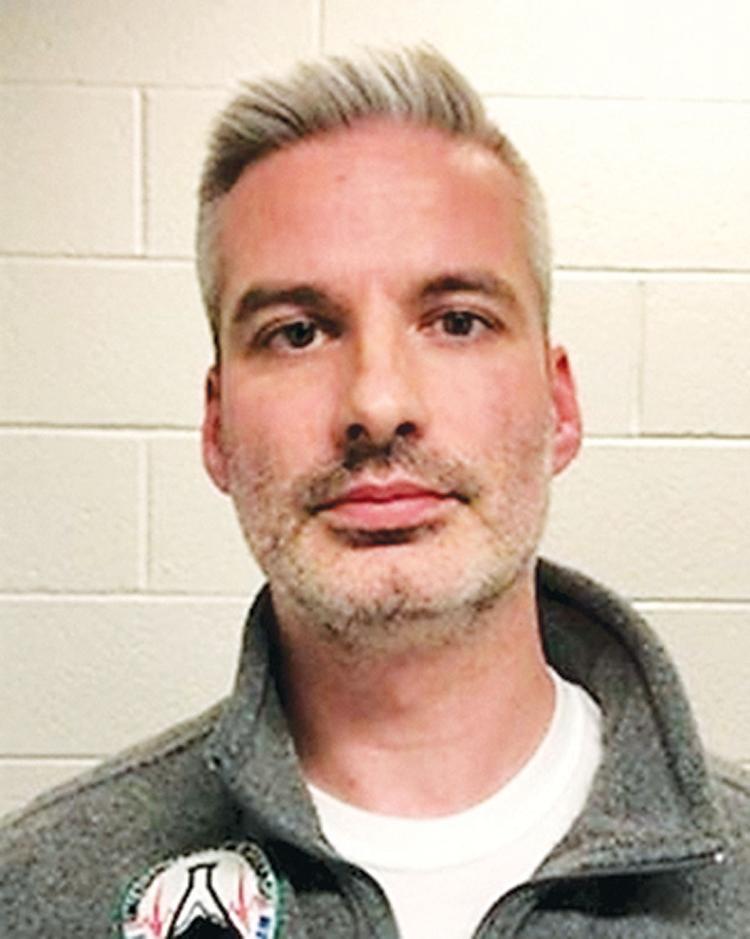 A South Burlington emergency room doctor, who was busted on state voyeurism charges last month, is now facing a mandatory 15-year minimum sentence for federal child pornography charges, officials said.
Eike Blohm, 38, of Meadowood Drive, is charged with both the production and possession of child pornography, Assistant U.S. Attorney Barbara Masterson said in federal court.
Blohm had more than 1,300 videos that were secretly recorded at the University of Vermont Medical Center and elsewhere, officials said.
It was after the mid-April raid that police determined that there were videos that also captured children – both male and female – while nude, including taking a bath, record show.
The UVM Medical Center fired Blohm on Friday morning, Masterson said during the hearing in U.S. District Court on Friday afternoon.
After his arrest on state voyeurism charges for a hidden camera in a gender-neutral bathroom for emergency room staff in mid-April, Blohm was placed on administrative leave, officials said. Blohm's hospital privileges also were suspended and now with new federal charges he has been dismissed, the UVM Medical Center said in a news release.
"While the child pornography charges are separate from what occurred at the hospital, this development will be disturbing to our employees, and we will continue to ensure they are supported," spokeswoman Annie Mackin said Friday.
During Friday's court hearing, U.S. Magistrate Judge John M. Conroy ordered Blohm detained as a serious risk to flee pending the outcome of the federal case. He did agree with the defense the doctor should not be considered a danger to the community if released.
Conroy was told Blohm is trying to sell his $900,000 home in South Burlington and recently paid $12,000 cash to live in a recreational vehicle, which is parked at a Shelburne campground.
Defense lawyer Lisa Shelkrot said Blohm had arranged to remain in Vermont to fight the multiple state charges and would do the same with the federal case.
Masterson reported Blohm had described his current relationship with his wife as "complicated" and that she was planning to move the family to North Carolina.
Masterson said the prosecution agreed with the federal Pre-Trial Services office that Blohm needed to be detained. The nature of the offenses made them "exceptionally serious crimes of violence" involving minors, Masterson said.
She said Blohn's stature has fallen substantially: going from a respected emergency room doctor with a $900,000 home and swimming pool to being a federal inmate living in a prison cell in St. Albans while awaiting child pornography charges.
Masterson said Blohm, until mid-April, was on the front lines with colleagues in the fight against the deadly COVID-19 virus. Now his co-workers have to deal not only with the possibility of infection, but with reports they may have been captured on his hidden camera in the bathroom or changing clothes, Masterson said.
She said the camera was set up "for his own sexual gratification" and said it showed "callous indifference."
The veteran prosecutor said there is no question about Blohm's identity in the case because the camera showed him and his hospital name tag as he hid the device in the staff bathroom.
Shelkrot, who was retained by Blohm, argued her client could be released on conditions that would assure his appearance.
Shelkrot said he is presumed innocent and that the bail reform act favored freedom.
She said he is a graduate of Johns Hopkins Medical School and he has spent nearly two decades of his life serving sick people.
Masterson also agreed there was a presumption of innocence, but that probable cause existed to believe he had committed both crimes.
She also argued Blohm is a dual citizen of the United States and Germany, where his parents live. He also has access to large sums of money that he could use to easily slip away.
Shelkrot countered that a recreational vehicle was an unlikely get-away vehicle with an inability to speed from police. He has rented the Shelburne camping space through October so the house would be free to sell.
The house is mortgaged, Shelkrot said. Hotel rooms and apartments were not available due to the COVID-19 scare, so he bought the camper.
She said Blohm moved to Vermont about three years ago and he is willing to surrender his passport.
Shelkrot said her client has no criminal record or any history of drug or alcohol abuse.
Conroy said even with a cash requirement for bail, he had concerns whether Blohm would appear for all future hearings.
Blohm is due back in federal court June 1.
His first scheduled appearance in Vermont Superior Court is Thursday, May 28, but Shelkrot said a state prosecutor had said it might be delayed at least a week.
In mid-April a UVM Medical Center employee discovered a camera hidden in the employee bathroom in the Emergency Department.
About 900 videos depicted hospital employees in at least two bathrooms at the UVM Medical Center, records show. Later found were another 250 images, including about 21 videos showing a minor child bathing nude at a location other than the Medical Center, records indicate.
The child's identity is known to law enforcement.
Also pursuant to a search warrant, investigators found another 132 images of child pornography on Blohm's iPad that involved someone other than the known minor, officials said.
Homeland Security Investigations, which is working with the Chittenden Unit for Special Investigations on the case, arrested Blohm on the federal charges on Thursday.
He was lodged overnight at the Northwest State Correctional Facility in St. Albans until the court hearing when he was ordered detained until his case is resolved.