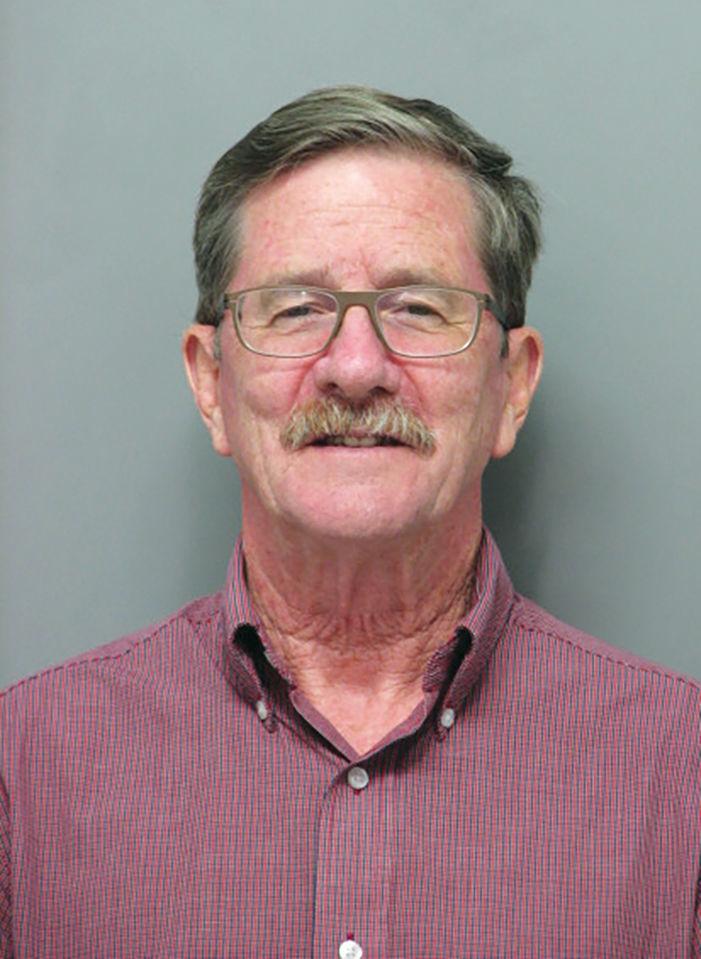 A Vermont judge has rejected efforts by the defense lawyer for a well-known South Burlington coin and jewelry businessman to hide both psychiatric and psychological reports from the public when his client gets sentenced for a bizarre sex case next month.
Stephen J. Edwards, 72, of Nicklaus Circle, is facing a charge of committing lewd conduct on a vulnerable adult – his 93-year-old mother-in-law in July 2018.
The victim, Marjorie Schumann Haggarty was on her deathbed at Burlington Health and Rehab on Pearl Street and was unable to communicate to alert anybody about being molested, police and family have said.
She died a few days later.
Edwards, the longtime owner of Vermont Coin and Jewelry in the Blue Mall on Dorset Street, has denied the felony charge, but a change of plea hearing is set for 3 p.m. March 31 in Vermont Superior Court.
The new hearing was scheduled after Judge Sam Hoar rejected both written and oral arguments by defense lawyer Chandler Matson, of Stowe, to try to hide relevant information about Edwards from the public when he is sentenced.
Hoar during legal arguments had questioned if withholding the reports violated both the First Amendment and the Vermont Rules for Public Access to Court Records.
The ruling by Hoar is the third major court decision in Vermont in recent weeks in which federal or state judges have ruled the Public's Right to Know about court decisions carries greater weight then possible personal privacy claims by a criminal defendant.
In his 3-page ruling, Hoar cited in part a Vermont Supreme Court ruling from March 1993 that gave the Caledonian-Record in St. Johnsbury access to a psychosexual evaluation after a plea deal was struck in a sex case. The 5-0 high court decision overturned a ruling by then-Judge Walter Morris that a defendant's privacy right was more compelling than the public's right to know the truth. The justices disagreed and said the First Amendment prevailed.
Matson maintains the Edwards information from the two evaluations, which the defense paid for, should be seen only by the judge. One was a psychiatric report by Dr. Albert Drukteinis and the second was an evaluation by Thomas Powell, a psychologist.
Deputy State's Attorney Dana M. DiSano countered that if the defense wants to use the reports as evidence at a sentencing, any claim to personal privacy is lost to the current Vermont Rules for Public Access to Court Records.
DiSano said the public needs to understand the information that the court uses in issuing a just sentence.
The Other Paper had told the judge that the newspaper was interested in transparency and may seek to intervene – much like the Caledonian-Record did in 1993 – depending on how the serious and high-profile case played out.
It was one year ago that Edwards had pleaded guilty to the felony charge. During a Feb. 28, 2019, hearing, Judge Martin Maley ordered a psychosexual evaluation on Edwards as part of a pre-sentence investigation.
The prosecution agreed to seek no more than a 2- to 5-year prison term for Edwards, but he later fired his lawyer Harley Brown and hired Matson.
Edwards later withdrew his guilty plea and the case has sputtered along ever since.
Now it appears Edwards does not want to serve any prison time based on the medical evaluations his lawyer submitted and asked that he be placed on probation.
A proposed written plea bargain has been drafted, but it has not been filed with the court and nobody has said the terms of this deal. Family members of the victim, including a daughter and son, have said they are not happy with a possible deal that does not include prison time for Edwards.
Burlington Police have said a nurse interrupted the incident and that DNA evidence supports her testimony. Police say they also have a recorded phone call with Edwards admitting his conduct.
Meanwhile the victim's other daughter, Martha Edwards, who is married to the defendant, has been standing by her husband since his arrest and arraignment in August 2018.
Matson had asked the court to look at the two reports with heavy redactions that he had made. Hoar said a quick glance of the reports showed only a couple of lines not blacked out.
Hoar warned Matson that while the trial court could order some sections of the reports withheld at the sentencing, there was a good possibility someone could later appeal the case to the Vermont Supreme Court. The high court could order the entire file, including the redacted portions, opened for public inspection after the sentencing, Hoar said.
Edwards operated his coin and metal business next to Shelburne Bay Plaza on U.S. 7 before moving it to South Burlington several years ago. The defendant, also known as John Edwards, lived for many years on Mount Philo Road in Charlotte before moving to South Burlington.