A former University of Vermont Medical Center emergency room doctor has pleaded guilty in federal court to one felony charge of possession of child pornography as part of a wide-ranging investigation.
Dr. Eike Blohm, 39, of South Burlington, is expected to receive a federal prison sentence somewhere between 8 and 11 years depending on the findings of a presentence investigation. The judge must still accept the plea agreement.
"I'm guilty of it," Blohm said when asked for his plea by Federal Judge Christina Reiss last week. He had earlier denied federal charges.
Blohm also pleaded guilty Tuesday afternoon in Vermont Superior Court in Burlington to 21 state criminal charges — one felony charge of lewd and lascivious conduct and 20 misdemeanor counts of voyeurism.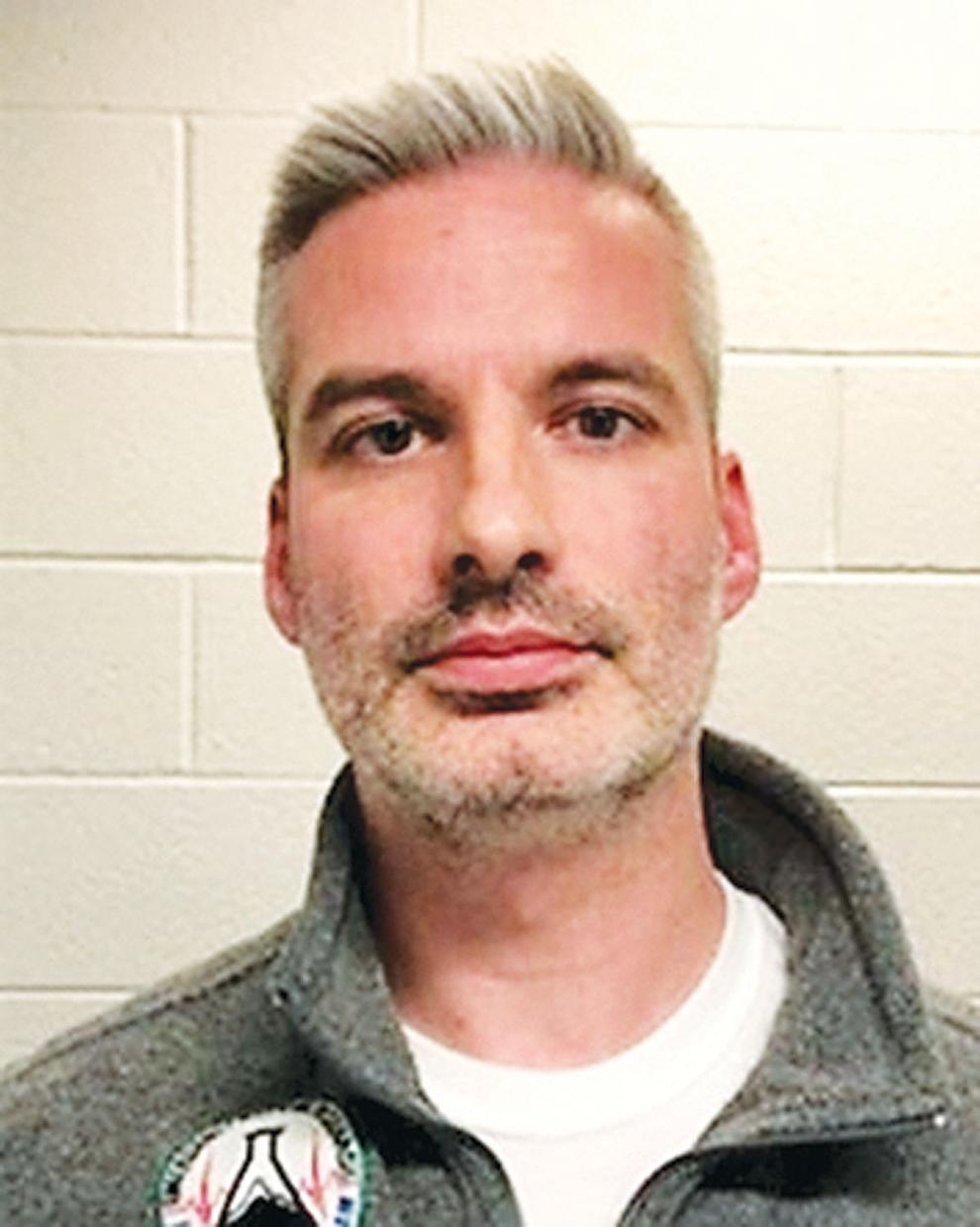 Judge Alison Arms said she would defer accepting the pleas until a presentence investigation by the state probation office was prepared.  Arms, a former state and federal defender, said she also wanted the victims to have a chance to weigh in on the penalty.
She agreed to set aside a full day for the hearing.
Deputy State's Attorney Dana DiSano reported there are 108 victims that have been identified and that some wish for a life sentence for Blohm, while others were in the 5-to-10-year range.
Arms read all 21 criminal counts with Blohm during the more than one hour hearing. The veteran judge asked for his plea each time, and each time Blohm responded he was guilty.
In federal court, Judge Reiss explained he would be free to withdraw his guilty plea if she did not go along with the proposed penalty after getting the report by the U.S. Probation Office. The judge said she wanted a psycho-sexual evaluation to be part of the report.
Blohm, dressed in green prison clothes, was brought into a near empty courtroom in handcuffs. He told Judge Reiss he has been treated for some mental health issues since his arrest in April 2020.
Blohm, who is scheduled for sentencing on Oct. 26 in Burlington, is a citizen of both the United States and Germany, where his parents lived when he was arrested.
The federal plea agreement recommends after being released from prison that Blohm seek a mental health program and participate in an approved sex offender evaluation and treatment program. He also needs to register as a sex offender wherever he works or lives and is prohibited from being in any areas where children are likely to congregate, including schools, daycares, playgrounds and arcades.
The criminal case began to unravel when an employee at the medical center discovered a "KnowYourNanny" camera hidden in a unisex employee bathroom in the emergency department in April 2020. The camera was concealed inside an inconspicuous item and placed in the bathroom, police said.
The Chittenden Unit for Special Investigations seized the camera and uncovered about 1,300 videos with about 900 videos depicting Blohm's co-workers in at least two bathrooms at the Burlington hospital.
Investigators seized numerous digital devices from Blohm's South Burlington home, and a review of the devices showed child pornography, some depicting children under the age of 12 years old, officials said.
The hospital website at the time noted Blohm also was an assistant professor in the College of Medicine. Blohm also reported he was hired as the EMS medical director in Essex in 2017 working on continuing education and emergency medical technicians.
The proposed state court sentence of almost 7 years in prison (80 to 82 months) would run concurrently with his federal sentence, according to the signed plea agreement.
The state agreement has Blohm pleading guilty to one felony count of lewd and lascivious conduct and 20 counts of voyeurism. Blohm also would be assessed $3,087 in court costs.
The UVM Medical Center initially placed Blohm on leave when the case became public in April 2020. A month later when he was charged in federal court, Blohm was fired.