A South Burlington man wanted on a second-degree murder charge for gunning down the mother of their three children will be featured on a national TV crime show that helps finds fugitives.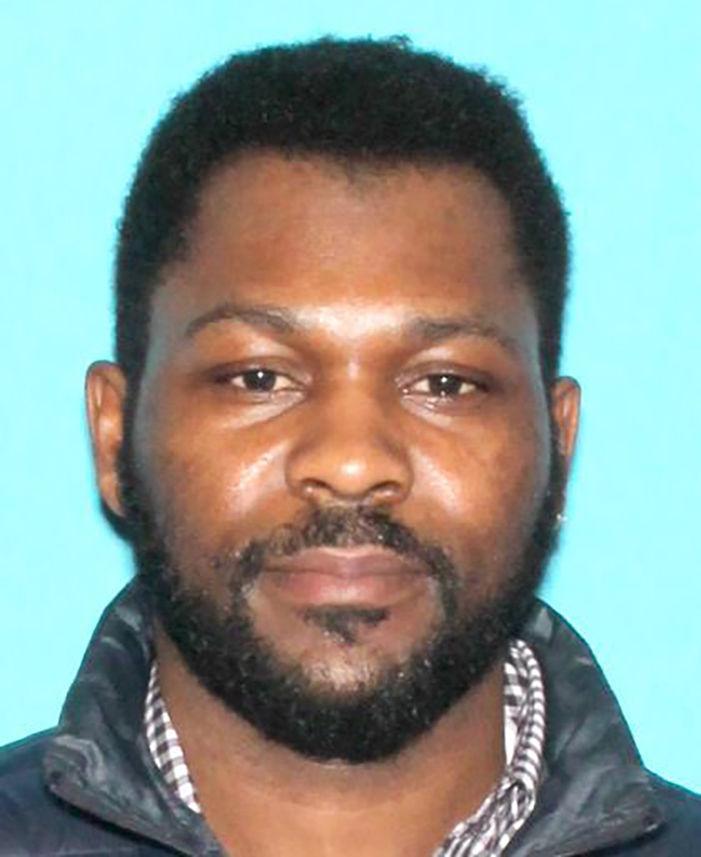 Leroy Headley, 38, will be one of the fugitives highlighted in the second season premiere of "In Pursuit with John Walsh" on the Investigation Discovery Channel. The one-hour cable TV show is scheduled to air 10 p.m. Wednesday, Jan. 15.
Headley is accused of fatally shooting his longtime partner, Anako "Annette" Lumumba, 33, in the forehead on May 3, 2018, in the home they shared on Southview Drive off Hinesburg Road in South Burlington.
The show is the latest effort to try to close out the case. The U.S. Marshals Service announced in November that it had added Headly to its 15 Most Wanted Fugitives.
The U.S. Marshals Service – the nation's oldest law enforcement agency – also has a $25,000 reward for Headley.
An out-of-town TV production company was used to produce the segment. A 5-minute promotion video posted by the show gives some details of the screening, but also is flawed.
One of the early scenes is an aerial view looking down Main Street near Edmunds Middle School in Burlington toward Lake Champlain and the Adirondack Mountains in New York. A graphic lists the scene as being "South Burlington, Vt."
It is one of three aerial shots apparently from a drone actually showing Burlington neighborhoods.
The case's lead investigator, South Burlington Sgt. Chris Bataille, is featured with interviews, but the promo also calls him a detective corporal. It is unclear if corrections will be made before airtime.
Among the others in the promo are State's Attorney Sarah George, a South Burlington resident, and Police Officer Kelsey Monroe, one of the first to respond. The victim's sister Pierrette Lumumba also is interviewed.
It was shortly after the May 3, 2018, killing that South Burlington Police said it received a phone call about the incident. Headley's brother, Onel, had gone into Falmouth, Mass. police department to report his brother had told him about the shooting back home. South Burlington Police were alerted about 6:25 p.m.
The police recording of the South Burlington dispatcher relaying the message to officers is included in the TV show. She said that Headley had indicated he planned to take his own life.
South Burlington Police responding to the duplex found Lumumba dead inside in a pool of blood about 6:30 p.m. Lumumba, a licensed practical nurse, died from a single gunshot wound to the head, according to Bataille.
Also released to the TV show was the Vermont 911 emergency recording of Headley reporting the shooting.
"My name is Leroy Headley. I shoot my girlfriend," the recording said. "I love her so much, but I think she died."
Bataille said officials later used GPS to determine that the 911 call was made from Moretown, about 40 miles southeast of South Burlington.
Bataille said in the promotional video the suspect has over 100 contacts with police. Records show Headley has a lengthy and violent criminal record. Officials maintain Headley is a womanizer.
At the time of Lumumba's shooting, Headley was free on court-ordered conditions of release, stemming from a charge of sexual assault of a minor, police said.
Headley should be considered armed and dangerous, the marshals service said.
Bataille has said law enforcement believes Headley is not in Vermont. Investigators believe Headley could be using friends – including some from Vermont – to provide him cash and other resources to help him elude capture.
It is a federal crime to help a wanted felon avoid arrest.
Headley made a $5,000 cash withdrawal from the Vermont Federal Credit Union near Midas Muffler just before the shooting.
Authorities said Headley first fled to Albany, N.Y. His 2017 blue Nissan Pathfinder was found abandoned May 18, 2018, on Sherman Street in Albany.
Headley could be using one of his several aliases, including Lee Hadley, Lee Hadly, Lee Headly, and Derrick Pitts.
He is a black male, 5-feet-6, 170 pounds, with black hair and brown eyes. He has a slight Jamaican accent. Due to the length of his disappearance, his hair could be in dreadlocks or his head shaved, police said.