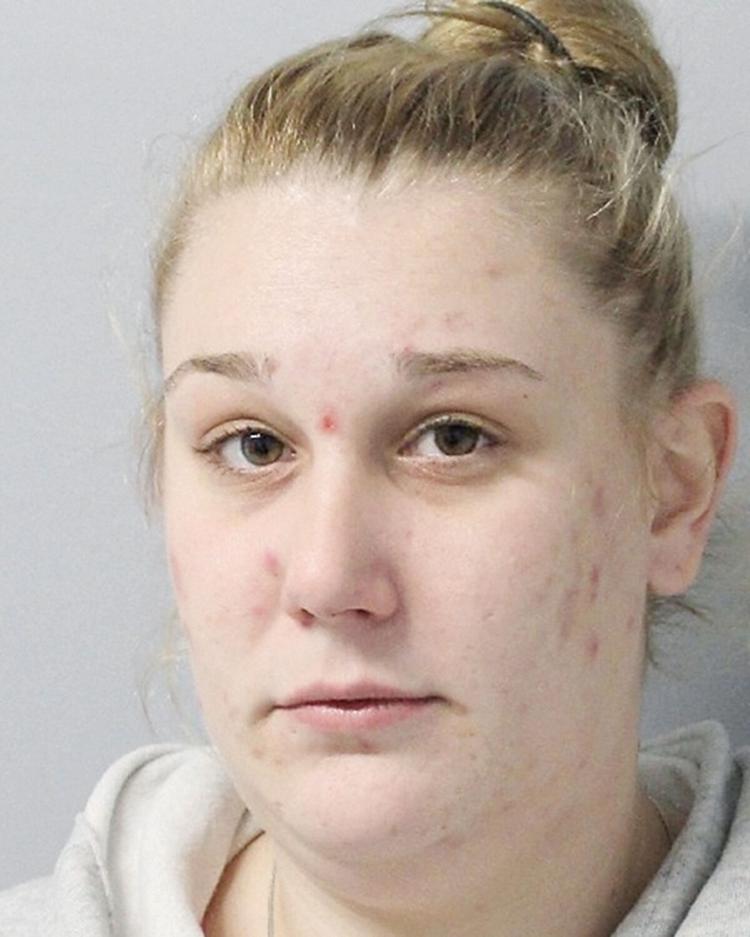 Dogged teamwork by detectives allowed South Burlington Police to track down the driver of a hit-and-run car involved in a fatal pedestrian crash that killed a Washington County man.
Brittany Aunchman, 26, of Panton pleaded not guilty in Vermont Superior Court last Wednesday to a felony charge of leaving the scene an accident with death resulting near Advanced Auto Parts at 1220 Shelburne Road.
The pedestrian, Jermee D. Slaughter, 34, of Plainfield was struck about 10:30 p.m. Dec. 14 on Shelburne Road, police said.  South Burlington Rescue transported Slaughter to the University of Vermont Medical Center, where he died from his injuries shortly after arrival, police said.
The investigation indicated Slaughter was intoxicated and potentially laying in the roadway when struck, police said.  One of his friends told police Slaughter was upset over a breakup with his girlfriend and appeared impaired, court records show.   
After being struck by the first northbound car, Slaughter was hit by a second driver identified as Hannah Kuckovic, 18, of Burlington, police said.  Investigators initially impounded her 2015 Nissan Rogue for a complete examination.  She has cooperated fully, police said.    
Police arrested Aunchman on Dec. 22 and she was released on $1,000 bail pending arraignment in criminal court the following day.
During the arraignment, Judge Martin Maley agreed to release Aunchman on conditions, including she not drive any kind of motor vehicle.
If convicted, Aunchman faces between 1 and 15 years in prison and up to a $3,000 fine.
South Burlington Police Chief Shawn P. Burke said a combination of small car pieces left at the scene, along with security video from Shelburne Road businesses and legwork by detectives led to the arrest.
Burke said police determined the few small pieces of evidence left at the crash site came from a Volkswagen Passat manufactured between 2006 and 2010.  The color was dark and possibly blue.
Detective Kevin Grealis obtained security camera videos from about a dozen Shelburne Road businesses showing possible cars, while Detective Tanner Palermo worked with the Vermont Department of Motor Vehicles to compile a list of more than 350 registered VW Passats.  There appeared to be about 60 registered that matched the expected manufacturing period, Palermo said.
Burke said Palermo focused on black, blue, silver or gray models, based on videos that they watched.  Starting with cars registered in South Burlington and working his way outward, Palermo began checking each one, the chief said.
Palermo eventually got to a matching car that was now registered in Addison County.  He had State Police Cpl. Justin Busby of the New Haven barracks stop by Aunchman's residence on Panton Road to check her car for any possible front-end damage, Burke said.
Aunchman wasn't home, but was visiting a girlfriend in Burlington, where she was found by Detective Dale Crispin and Grealis on Dec 22.  She agreed to go voluntarily to the police station that day.
During a subsequent interview with Grealis and Detective Sgt. Gerard Eno, the lead investigator,  Aunchman admitted she had been involved in the accident, court records show.
She explained she was pretty sure she had hit somebody or something and turned around to go back, police said.  When Aunchman got to the scene, she claimed she saw a second car run over Slaughter and she left, Burke said.
Aunchman told police in the interview she believed she was not the first person to hit Slaughter because he was laying on the ground.  Aunchman said if he was standing and she struck him at 50 mph she would have known, court records show.
She said she drove to her girlfriend's home and the two of them returned to the crash scene.  Aunchman, who told police she thought she had an arrest warrant for missing a court hearing, did not stop that time either.
Records show she had missed a court hearing in Addison County the day of the crash, but an arrest warrant was never issued until the following day, police noted.
This story has been updated.